If you own a barber shop, you want to make sure potential customers trust you know what you're doing. When a client puts their hair in your hands, they're hoping for the best. You want your clients to feel confident that they've chosen the right barber shop, but if they're new to town, you need to instil this confidence through your positive reputation. And, as every Tom, Dick and Harry requests a haircut likened to the characters from Peaky Blinders, you want to stand out above the competition and prove you know what you're doing.
Your reputation management can ensure you have a steady stream of customers seeking fresh cuts. This means that you need to nurture your customer base, provide an epic customer experience and be proactive in asking for reviews. Sounds like a lot, right? There are tools to help you on your way - just make sure you're not accidentally shaving your customers into Dr Evil.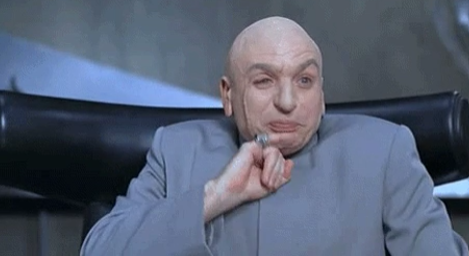 These days, we can't just rely on foot traffic. Your reputation is all over Google and other review sites which means you need to make sure you're establishing yourself as the best barber online as well as in person.
Let's break down the key features of online reputation management for your barber shop.
Monitor your barber shop reviews
Keeping track of your existing reviews and any reviews that come in is key to online reputation management. Providing great haircuts and an epic barber shop shaving experience (those hot towel sessions look nice), is the best way to guarantee positive reviews, but sometimes, a bad one slips through the cracks.
No one wants bad reviews, so you need to spot them when they come in and handle it. Fast. Check out this video below, this barber shop received so many bad reviews on Yelp that someone just had to try it (for the wrong reasons).
Your reviews should be mostly positive if you're doing a good job, but negative review management can:
Give you time to respond to a negative review and find a solution for a reviewer's issue
Remove the review if it is fake, spam or goes against the review site's guidelines
Help you learn and improve your business
Respond to those online reviews
Bad reviews and positive reviews all work to promote your business, some, of course, for the better, but it's important to respond to every review.
Even with negative review management, you can learn something and you might be able to change the bad review to a positive review. The trick with responding to your barber shop reviews is to be grateful that the person took the time to leave feedback, invite them back and personalise the response, for example, mention your name and theirs. But, even if the review is negative, you can establish a positive online reputation through your response.
Take this as an example: someone writes a review that the wait time for their sweet buzzcut was too long. Your response should thank them for taking the time to respond but also apologise for the wait time. Let them know that's not how you want your 'buzzcutters' to be treated, take the conversation offline and maybe offer them a discount or invite them back to try the experience again. They'll be left feeling heard and appreciated.
It's an opportunity to be personal and show a bit of personality. The reviewer is seeking a response, so to just be heard is something. If you are able to resolve the issue then the reviewer might even remove or edit their previous review. So, a response can turn a negative review into a positive review.
Responding to a review is vital - other clients or new customers will see how you handle critique or positive feedback and this, in itself, is a way to manage your online reputation. What you put out into the internet sphere is what your customer base will hold you to, so just remember not to be defensive or rude. That's not attractive, in a romantic partner or a business.
Request more reviews
When it comes to your clients leaving reviews, they usually need a little prompting. If you offer an incredible barber shop experience or one that's not as hot as those steam wraps, then you'll get some reviews (people love to leave reviews if the service is terrible). But, it's not enough to rely on angry clients or over-the-moon clients to spark your positive online reputation. And, let's face the facts, the angry ones are far more likely to leave a review. Who wants that on the first page of Google? Not you.
This means you need to be proactive when it comes to your reviews. You need to ask all your clients to leave you one, and you need to make sure every client that steps through that door is treated like barber shop royalty. There's only so much a review management tool like Cloutly can do - you have to provide an excellent service to guarantee a positive online reputation.
You need more reviews to make sure you come out on top of the search engine but you need to make sure you're asking for them. You can request text reviews or video reviews with Cloutly (and use them for epic marketing material) to utterly convince potential clients that you know what to do with some scissors and a razor.
The fun part: showing your reviews off (effective online advertising)
Once you've prioritised your online reputation and streamlined your review management, with or without software, you can then delight in those positive reviews. Not only will they help you get into the 3-pack of Google (top 3 reviewed businesses will show up on Google Maps, giving way more chances of increased revenue), but they make for epic marketing.
Embedding reviews on your website, social media accounts or on your paid ads is a way to provide prospective clients with greater insights into what your barber shop is all about. Hearing how great you are from a previous client is far more effective than you telling someone. It's unbiased and extremely engaging.
With review management software, you can boost your online reputation whilst you shave a heart into the side of someone's hairline (yeah, this is a trend we've seen). Appeal to your target audience with authentic social proof and share your reviews across your marketing channels for optimum results. If you say you're the best barber shop in town but have zero reviews, who's going to believe you? Climb those search engines and show off your success all with your review strategy.
We'll even let you try Cloutly free for 14-days. Just make sure you don't nick anybody's ears in the review management process - we're about 5-stars, not legal battles.