In the marketing world, there's no debate over the necessity of content marketing for any business trying to build and nurture relationships, and, ultimately, drive sales. But what is content marketing and what makes a successful content marketing strategy?
Content marketing is any piece of communication that a business creates, to communicate something, or drive a certain type of interaction. It's an umbrella term that covers everything that a business intentionally creates and shares across its owned and paid channels. Examples include website pages, blog posts (like the one you're reading right now), podcasts, social media posts, YouTube videos, email newsletters - you get the gist.
Content is everything. It is essentially the only thing that markets.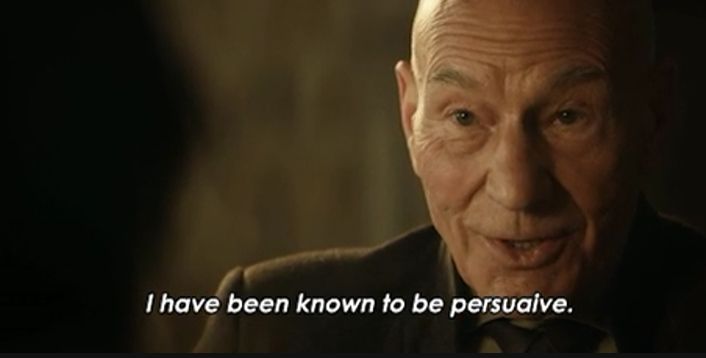 With great content comes great influence. Learn how to harness the power of content marketing and the possibilities for you and your business are endless. Chances are, you're already doing some form of content marketing, but we're here to help you sharpen those skills, be more strategic in your approach, and drive better results for your business.
In this blog, we'll cover everything from the research and planning phase, to content creating, scheduling, publishing, and most importantly, how to track your results. We suggest you get out your notepad to start the planning with us as you read along. Let's dive in.
Where to begin: research & planning
Before you even think about picking up that iPhone or writing that blog post, take the time to research, set goals and develop a strategy. We promise it'll pay off in the long run. Remember, more isn't always more when it comes to content marketing - if you're more strategic and targeted in your approach, you're more likely to achieve the desired outcome for your business.
Setting clear, measurable goals for your content marketing is essential. Think about what you want to achieve for your business. The most common goals surrounding content marketing, and their associated metrics are as follows:
Brand awareness: web traffic, page views, video views, blog views, downloads and referrals
Engagement: blog comments, likes, shares, saves, forwards and links
Lead generation: form completion, email subscriptions, phone calls and emails
Sales: social media sales, online sales and offline sales
Customer retention: percentage of customers returning
Other key areas you need to develop in the research and planning phase are your brand personality, target audience, platform of choice and available resources.
Developing your brand personality
Your content marketing efforts would be nothing without a bit (or a lot) of personality.
Your brand personality is a set of human characteristics that you attribute to your brand. In other words, it's how you would describe the brand if it were a person. This framework helps shape the way your audience thinks and feels about your company. It also helps them understand what you stand for. By developing your brand personality, you become more than just a product or a service, you become something that people can relate to.
Reviews can even define your brand - especially with how you tackle your review responses.
If you could go to dinner with one brand, who would it be? We'd probably choose Dove to take us out, as they'd spend the evening empowering us, and telling us we're beautiful the way we are. If we were going to a party, we'd take Red Bull, who are exciting, courageous, outgoing and super energetic - they'd make us look great in front of our friends. Do you see where we're going with this? We have much to learn from great brands who do it well, and build an engaged community of brand followers.
Your brand personality can really shine through your content marketing in all forms. Once you have developed your brand personality, stick to it, and make sure all of your content is delivered with a consistent tone of voice (how your brand would speak).
To start developing your brand personality, think about brands':
Values
Attitudes
Opinions/beliefs
Motivations
Then develop a persona that reflects this identity. Easy-peasy, right? The brand strategists over at Lucky Boy Agency advise: don't be afraid of becoming too niche, you can't be everything to everyone, you're not a 2 for 1 margarita on a Saturday.
Who is your target audience?
Knowing your target audience is make or break when it comes to content marketing (no pressure). If you can identify who your target audience is, and develop content specifically for them, you're on the money.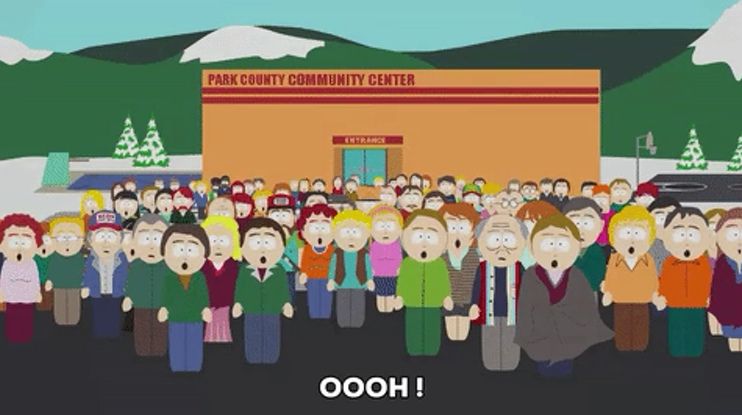 Your target audience is a group or segment or people who are most likely to convert and purchase your product, or use your service. Trying to create content for this group of people without understanding them first, is like trying to fly with your eyes closed - maybe that's a little dramatic, but you get the idea.
Your content marketing team needs to start by identifying who your target audience is, based on:
Age
Gender
Location
Job and income
Family status
Then delve into:
What motivates them?
What problems/challenges/concerns do they have?
How does your product or service help solve these?
Use this information to develop a 'profile', and create content that is specifically tailored to this group of people. The more you know about your target audience, the better result your content marketing will drive.
Which platforms to use for your content marketing strategies
Once you have your target audience defined, now it's time to determine where to reach them. Think about their online behaviour, and where they spend the majority of their time.
If your target audience is scrolling on LinkedIn from 9am to 5pm during the working day, then that's where you need to meet them. Or, if your audiences are big into Tik Tok (who could blame them), then that's where you'll need to be. In essence, there is no point spending all of your time and advertising dollars on one platform, if your target audience is spending 3+ hours a day scrolling on another.
Your resources
Not everyone is a pro with a video camera, or has the means to create a podcast. Use your resources, strong suits, or those of the people in your team for content creation. If your skills lie in copywriting, then perhaps a blog is best. Love taking snaps with your iPhone? Get to work on your social media. If premium photo or video content aligns with your strategy, then seek assistance from a creative agency.
Creating content
Ah, the content creation process. It sounds super carefree, but it's not. And, although, no one wants to know how sausages are made,  they do want to know how creative content is made. We're no gatekeepers, so we're here to share our full creative process.
Every business needs fresh, new content in order to stay relevant and up to date. But, creating content that says all the right things, to all the right people, isn't always easy. If you feel like creating content that engages your audience is your biggest barrier to success, then you're not alone. Recent studies show that over one-third of marketing professionals attribute content creation as their biggest challenge.
Native content
Rest assured, as we have the golden ticket in the world of content creation - native content. And it's on the rise! Native content is an umbrella term that covers any kind of content shared that matches or fits in, with the platform it's being hosted on. It seamlessly blends in, appearing organic, and creates a non-disruptive experience for the user. The creators who get it will make you watch an ad without you even realising it was an ad, leaving you with a positive brand association and the motivation to learn more or shop. There are so many different ways to create native content – this is your chance to get creative, be humorous, authentic, or relatable.
Here are a couple of examples of native content, which we love for its honesty, lack of polish and professionalism. Yet, there is still a strategy behind this content marketing, and it still delivers on its marketing goals.
Domino's Australia: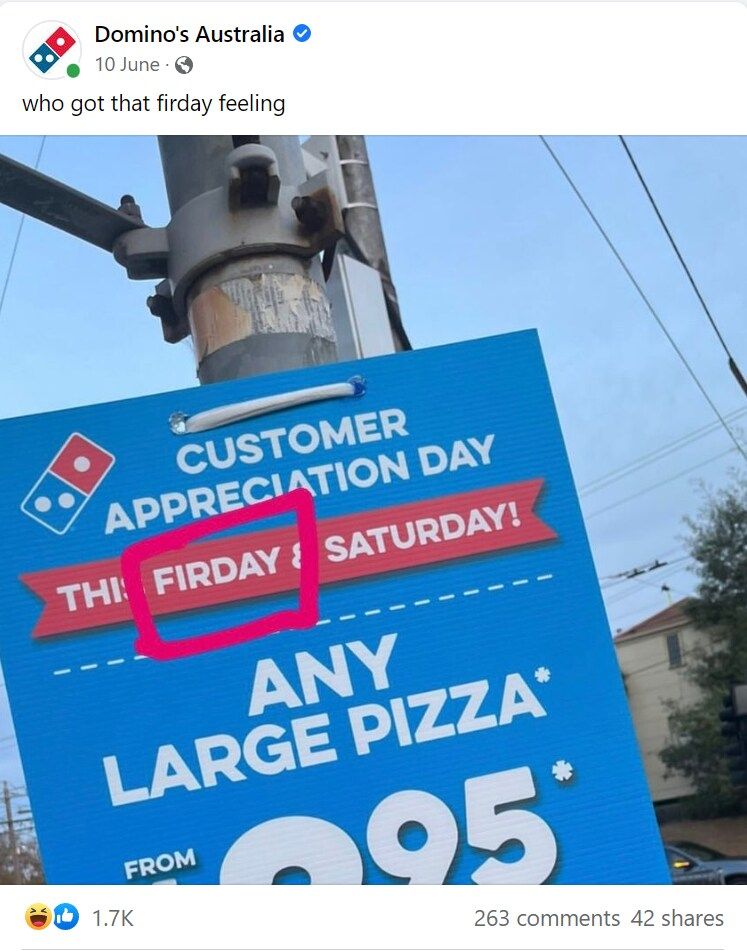 Jetstar Australia:
Type of content
Once you know who your audience is, where to reach them, and what style of content is native to your platform - you have your answer on what type of content to create. Our advice is to focus on one channel and do it well, before expanding into other areas.
You could start with blog posts, focus on keyword research and well-written pieces to climb the search engines, or start posting regularly on Instagram with relevant hashtags and trends.
As a general rule when it comes to social media, video content will always outperform static image content. This is generally because users spend more time engaging with your post, and therefore the algorithms will favour your content, and show it to more people, for longer - sounds pretty good right? With video, remember it doesn't always need to be 100% polished, as user-generated style content performs just as well as something created with cinema quality equipment when executed right.
You can even use review management software like Cloutly to request video testimonials about your brand. Then, implement this dynamic social proof in your content marketing strategy. It's a win-win.
Content admin: scheduling & publishing content
Now that your content is created - it's time to share it with your audience. It's the last piece of the puzzle, so let's make sure we do it right. Key things to keep in mind when scheduling your content.
Optimal times: schedule your blog, or YouTube video, Facebook or Instagram at a time when your audience is most engaged. Your platform's analytics will give you insights into the best time posting times.
Consistency: being consistent with your content shared on several platforms, will be favoured by the algorithms. If you haven't posted in 2 weeks, then share a post and leave it for another 2, chances are, your reach will be a lot lower than it could be.
Don't overdo it: when it comes to direct marketing such as email newsletters, or text messages, less is more.
Hashtags: Hashtags are a great way to have your content seen by new audiences, who are likely to engage with your product or services. We recommend using the waterfall hashtag strategy with 3 hashtags. Hashtag 1: Over 1 million posts, hashtag 2: less than 100,000 posts and hashtag 3: less than 1000 posts.
Content metrics: results matter
How to tell if your content marketing is actually working, and supporting your marketing and business goals? Here is a very simple way to track your results, and communicate that with your team.
First, you first need to identify your key performance indicators (KPIs) for the platform you're sharing on. These KPIs are generally set around user behaviour, engagement, and revenue but will differ from platform to platform. Understanding the core of these KPIs is integral to understanding the effectiveness of your content marketing.
Next, you need to decide how often you're going to track your results. A great starting point is once per month: mark a date in your calendar and keep monitoring throughout the month to ensure you're on track.
Finally, create a spreadsheet which outlines your content marketing goals and your KPIs. Monitor these results, as they will be the best insight into what's working for your business, and what's not. A good content marketing strategy will always be fluid, so you're always doing more of what's working, and less of what's not working. Conduct research and master your content distribution (with high-quality content) and you'll be a winner, baby.
So there you have it - your content marketing process 101.
Get started with developing your content marketing strategy and you're on the road to boosting your bottom line. For support with premium content creation that aligns with your marketing strategy, chat with our partners at Lucky Boy, an Australian, independent marketing agency.