Content is King.
You've probably heard that, right? Well, it's true.
Your real estate content marketing strategy can get you on top of the competition and it's fun (most of the time). There's a realm of opportunities out there for your real estate content ideas:
There are a variety of platforms today to push your agenda and brand in an overcrowded real estate market. It's extremely important to invest in content marketing, especially if you want to gain more clients.
Content marketing includes the sharing and creation of material that generates interest in your real estate business.
The trick is to make it relevant to your target audience. You're in the real estate market, so showcasing your cooking tips won't really do anything. You need to attract, educate, retain and convert prospective clients that will see your content.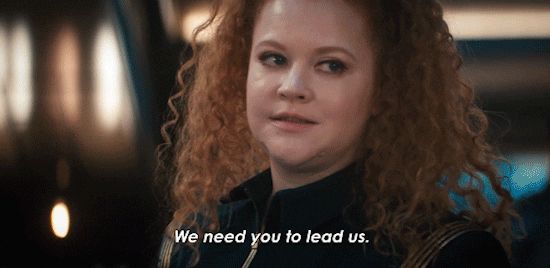 A successful content marketing strategy - can top search engines, show you as the top (and most knowledgeable real estate agent on Zillow), optimise your branding and reach even more customers. Potential clients will be drawn to you rather than you chasing them around with finger sandwiches at an open house.
The real estate industry can feel like a jungle and we're not just talking about your client Roger's overgrown lawn. Yikes. You need to stand out with your content marketing plan, but how do you do it? Read on and we'll even let you in on a secret that can maximise your content marketing strategy.
Your real estate brand
You need to define your real estate brand so you need a strong marketing plan with epic content.
Are you a super luxury, high-quality listing agency, or are you a boutique agency specialising in renovation properties? Are you sleek or casual? Do you know your target audience? All these questions are key to developing your content marketing plan.
You need to know where your clients will be, what they want to see and whether it will convert them.
To create content, you not only need to decide on the medium (a blog post or a TikTok video) but the:
Personality (TOV)
What you promise your prospective buyers
Story/identity
Culture
Image
When you're putting out content that's informative and engaging, you want to represent your brand. This includes putting in your logo, a CTA (call-to-action) and establishing your personality.
It's not just about your real estate website when it comes to establishing your ethos, personality and USP. Make sure that's implemented in any form of content you put out.
Real estate content marketing ideas
Your content creation process should involve figuring out what types of content to focus on. You can't do it all unless you're a big enterprise with the manpower or an overworked intern.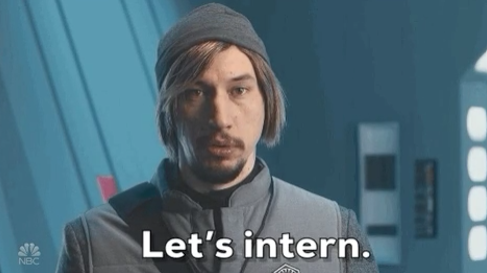 Whatever you choose to spend your time on, just make sure it's real estate content that delivers something valuable. Focus on a typical problem in the buying process or selling process, then build content up around that solution. Content ideas shouldn't be too challenging if you set up a clear goal.
Choosing a content medium that you can focus on daily and continue to create content ideas for is key. You can start small: blog posts once a week and social media marketing, making sure you're posting content regularly. Figure out where your real estate clients are - if they're big on social media accounts, then start there.
Blog posts
To present yourself as a real estate company that really knows what its target audience wants, a blog post is a great way to go.
Writing blog posts with an SEO focus works well for many businesses but it can be hard to dominate the web traffic. Top-quality content and using marketing tools such as a keyword tracker can help deliver valuable information that puts you high on the Google search.
Real estate professionals should know a few tips and tricks of the trade which can be shared in an engaging blog post. Focusing on blog posts shows that you care about the real estate industry, informing your potential clients and establishing yourself as a real estate professional in the know.
You can insert GIFs or other visual content to make your real estate blog pop. It's also best to stagger the written content. Block texts aren't as engaging to read so add a few one-liners in between three to four-lined paragraphs.
Like this.
Or this.
Articles
Blog posts and articles are very similar, but articles can be shared in other publications. They also take a different structure to a blog post. They're written more formally and they can show less personality.
With articles, you can include more technical knowledge:
Facts
News
Information
Unbiased opinion
These are great to establish yourself as a thought leader. You can even use a PR team, or someone in your team (maybe that over-worked intern again) to push it out to relevant publications so it is published online elsewhere (not just on your website or social media accounts).
This is a great way to set yourself up as a real estate market expert. If people come to you for your long, informative articles, with your finger on the pulse of all things real estate, then you've chosen the right content form, and you're winning at it.
Email marketing
Your content strategy can be measured by:
Email open rates
Click-through rates
Bounce rate (always check you have the correct email address for your email list)
Actions taken from email/conversion rate
Email marketing can be divided into three styles, lead-nurturing, promotional or newsletters. With lead nurturing, you can build a bit of a story whereas the other two are clear reasons to be in touch with your email list.
It can be more casual, advising on personal finance tips to save for a deposit quicker, home improvement tips or anything else that your prospective clients would click into that helps them out with the real estate process.
As emails are more direct, and your email list should be collated with relevant people and potential buyers, it's a pretty effective content marketing strategy.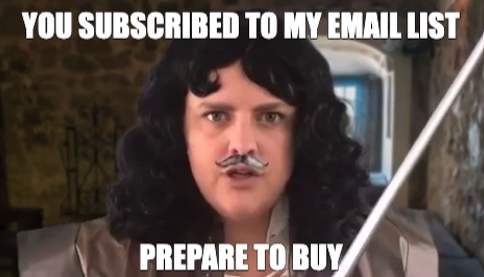 Video content marketing
With TikTok, Facebook and Instagram, video content is taking over.
At Cloutly, we even offer video testimonials for you and our customers as we know how fun (and effective) they are.
You don't need to be a Hollywood starlet to make an epic and conversion-generating video either. As long as it's on-brand, engaging and delivers something special to your audience, you'll start to pick up speed with your content marketing strategy.
Don't create a TikTok account just for the sake of it though. You have to be ready to deliver easy-to-watch and fun-to-watch videos such as virtual tours or 'a day in the life of a real estate agent' - people love watching what other people get up to. Hello, that's what makes reality TV so popular. We're nosey.
If you have a well-edited and interesting video to share, you'll gain followers and traction that will hopefully lead to more leads.
Show off a rental property via video instead of photos in a Facebook post - a potential customer might not have been considering changing up their living situation, but if you can charm them with a well-executed short video, you might just change their mind.
Podcasts
Many people can't even walk one minute without having someone speaking into their ear. We're all getting slightly obsessed with podcasts.
They deliver easy-to-digest and valuable information in a fun format.
As a real estate agency, you could showcase:
Interviews with former clients
Success stories such as buying a below market value property and increasing their return by 20%, we'd want to listen to that!
Home buying tricks
Tips on investing
Property market predictions
Deliver all your information in a fun and engaging way - you'll not only gain a wide audience, but an audience that will turn into clients.
Secret ingredient to maximise your content marketing strategy: reviews
Okay, so reviews are user-generated content but content is content.
If you invest in reputation management software, like Cloutly (hint, hint, nudge, nudge), build up your review game and generate epic social proof (with videos) as well as delivering excellent real estate content, you'll:
Sit high on the search engine
Generate leads (that actually convert)
Present yourself as a real estate agency in the know
Appear as trustworthy and credible
If you have 200 positive reviews on Google, Facebook or Zillow, and some great blog posts, you'll stand out from the crowd. You'll have authentic customer feedback supporting your brand and the content you're putting out.
Final thoughts
The content creation process can be strategic and fun. Just remember, you want to speak to fellow humans who are going to be seeing your content for a reason. If you're producing high quality content that's relevant to your target audience, you'll see success with your content marketing.
Producing content regularly is a valuable tool for building your audience, enticing an interested party and generating leads.
Creating content isn't the easiest game to play, though. It's competitive, time-consuming and takes a real amount of creativity. Making an editorial calendar or a content idea mood board can help start the creative flow of posting content regularly.
Your real estate content strategy should:
Target specific audience
Generate qualified leads
Drive more traffic to your website
Define your real estate brand
Content ideas need to be fresh, intriguing and with top-of-the-funnel intent. If you're writing about 'How to choose a mortgage provider' then you know the people viewing this content are people who are looking into home loans.
Start creating engaging and worthwhile content now to win more clients. You'll be the top real estate agent in no time. Boost your reviews with Cloutly and put out epic content regularly - you'll be unstoppable.