Video testimonials are taking the review world by storm. Potential customers can be even more convinced when they see a real-life person talking to the camera asking for a review over a block of text.
Some customers prefer to send video testimonials rather than a written review, whereas others might need a bit of convincing.
Potential customers rely on social proof to trust your business. It boosts your credibility. Customer testimonials have been restricted to text in the past, and although important, video testimonials seem to add an extra oomph.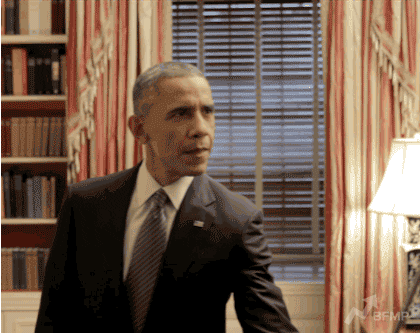 The only issue is, you need to be actively requesting testimonials.
If you're asking for a video testimonial, you'll need to also create videos that both you and your customer would actually want to watch. You can use tech (like Cloutly) to organise your review requests to make it even easier.
Read on for some helpful tips and follow the steps for customer video testimonial success.
Asking for video testimonials - 4-step process
Okay so there's one way to do it, really, but it's a 4-'parter'.
Follow the below steps for fail-proof video testimonial requests.
1) Lights, camera, ACTION
First, get your recording device.
This can be anything from a high-tech camera crew, your smartphone or your computer camera. It's your choice if you want it to be simple or Hollywood quality.
You also need to know your audience. If you own a local salon then, chances are, your customers would prefer seeing their favourite hairdresser speaking directly to the camera and asking for a video testimonial. But, if you're a big enterprise, your customers might prefer a high-definition, upmarket video review request.
So, now you need to decide if you want to:
Include graphics
Dance
Speak directly to the camera
Include your whole team or just one person from your business
Use music
Use filters
The main thing to include, though, is YOU.
If you just have writing or animation, it might not feel very authentic or human. At the end of the day, you're asking for a video testimonial from customers. It's a two-way street in terms of being personal. Use your own words if you can as a script might feel stilted if you're not a natural in front of the camera.
2) CTAs are necessary
Remember to include a clear CTA (call-to-action) otherwise, there's no point in filming a video for a customer to send a video testimonial back. If you just send a video to your customers without asking for a review video back, chances are you won't get one.
It's not that your customers will be ignoring what might seem obvious to you, but you need to ask the right questions. For example, start with: "Hey, do you like our business?" Then hit them with a, "Do you want to leave us a review in the form of an epic video review response?"
Then, you end with the CTA which is: "Send us a video review through the link at the end of the video" - say it in your own way, but make sure you have clear instructions.
3) Include a video request link
Whichever route you take with your video content, make sure you include a testimonial request link.
This needs to be easy to spot so that your customer can click on it, and it takes them directly to record their response in the form of a customer testimonial video.
Include a call to action via text and verbally - at the end of the video is fine so that they know what to do and where to find the video request link. It makes the whole process easier for you and your happy customers.
4) Share your video request via email or text
How you send your video request is up to you - some customers prefer texts, others prefer emails. If you communicate with one method, make sure you send the video request that way.
And that's it - now wait for the responses in the form of video testimonials.
How does tech help?
With review management software, you can:
Request reviews (including video testimonials) in great, automated review campaigns
Host all of your reviews in one place
Get instant notifications when you get a new review on a review site
If you employ some tech, then, you can have more time to spend on your own video requests - it also gives you heaps of time to focus on other aspects of your business. We love a bit of automation at Cloutly.
Why should you be focusing on video testimonials from customers?
There are a few reasons why video testimonials work for your business.
It allows your potential customers to visually and audibly understand feedback about your business. This makes it more authentic and boosts your credibility.
It's more engaging to watch
Higher retention - customers are less likely to tire of watching a video rather than reading a big paragraph review
Easy to share
Your existing customers will also be charmed to buy from you again if they see a rave review about a product they haven't tried in video form. It's powerful social proof and when digital marketing such as paid ads or word of mouth referrals aren't cutting it, it's a great form to turn to.
Loyal customers will be glad to leave you positive feedback in the form of a testimonial video, and you can then share it across your social media channels and embed it on your landing page.
It provides an emotional connection and helps other potential customers understand your business and build trust.
Final thoughts
Make the testimonial process exciting for your customers.
Online reviews can feel like a big ask as it is (if you're not used to requesting reviews), so you might be a bit nervous to ask your new customers for video testimonials but there are customers out there that will be glad to film one.
Remember to make sure you have their consent to share across your platforms and use for marketing. Especially if your customers record epic and positive videos.
As marketing tools go, they're pretty versatile. You can use tech like Cloutly to request reviews, respond to reviews and host your reviews from all the different review sites. And, you can also use it to record and send out your video testimonial requests.
You can use video testimonials for your email marketing, social media and website.
Convinced yet? Try Cloutly today and build up your humanity in your brand.