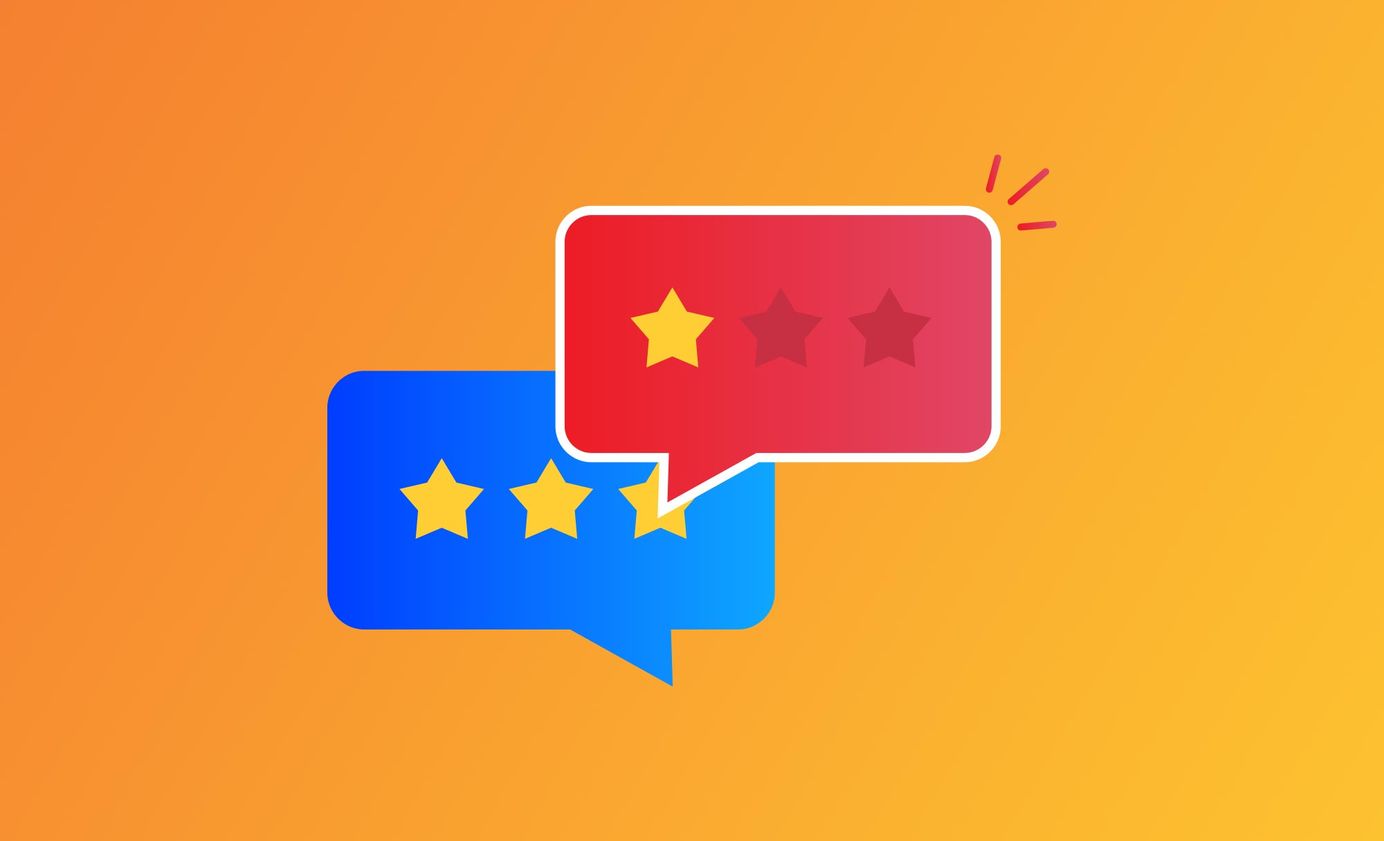 Asking for a review? Here's how to get the best response (with templates).
Discover the most effective ways to ask your customers for reviews (based on top-performing templates from real companies).
Table of Contents
Why should you ask for reviews?
A personal recommendation has always been the most powerful form of 'social proof' for your business. When you trust and believe someone, you hold their experiences in high regard, so when a company advertises that they have the best service, the lowest prices, and the gold standard of product quality, we're oftentimes sceptical.

After all, their marketing is self-serving. Of course they'd say that!

If your spouse, a good friend, or a trusted adviser mentions they had an amazing experience with a business, we're far more likely to believe and trust their recommendation.

When we're unsure about something, we look to others for validation. The greater the number of people who validate our belief (ie: that a business is trustworthy, or not), the more likely we are to accept that belief as true. This is why it's more important than ever to proactively ask for reviews.
Social proof shapes how we make decisions. Asking for reviews online is the fastest way to get more people talking about your business around the internet's social watercoolers: Google Reviews, Facebook Reviews, TrustPilot, TripAdvisor, ProductReview and more.
Word of mouth marketing has evolved. It's just as powerful, but now, it's omnipresent.
When should you ask for a review?
Asking for a review should be done at the height of the customer experience when they're happiest with you (so you stand the highest possible chance of getting a good review, instead of a negative review). This may change from business to business:
Do you offer consultations?
Do you give out free samples?
Do you sell products online?
Do you run events?
An asking for a review template can help, too. Here are three questions that will help you determine when you should ask for a review:
At what stage of the purchase journey is my customer the happiest?
Will my customer be more likely to write a good review now, or later?
At what point will my customer expect me to ask them for a review?
Find out what works best for your business, and then double down on the timing.
3 tips when asking customers for a review
Now you're ready to ask your customers for a review, what should you say? Put yourself in your customer's shoes and ask yourself, "What would make me leave a review?"
Here are three tips:
Personalise your request - stand out by quickly reminding the customer about their experience with you.
Keep it simple - don't waste time or letters on elaborate fluff; keep it to a sentence or two.
Tell them what you want them to do - be specific and clear in your ask.
Best review request templates for online reviews and NPS
Asking for feedback shouldn't be difficult. Once you've nailed the timing, it's time to master the message. Here are some of our favourites for an ask for a review email template.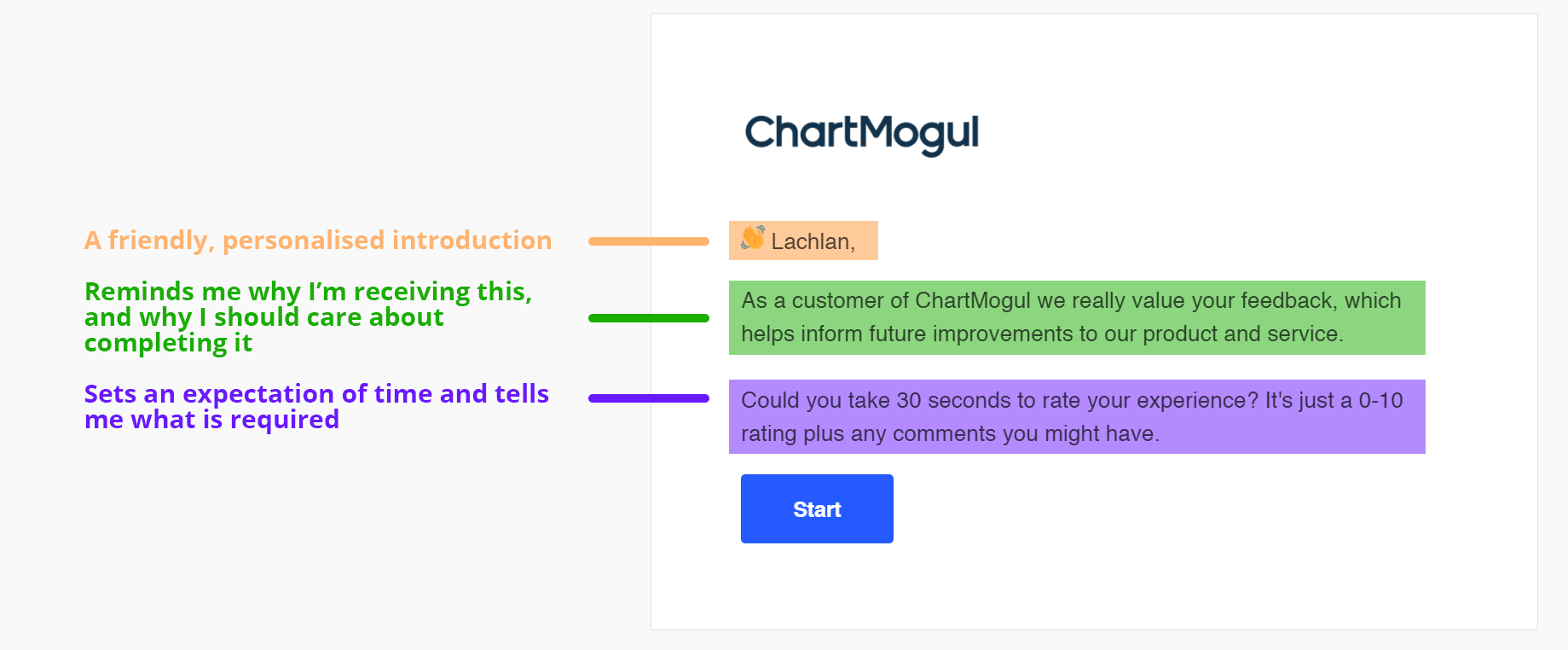 ---
---
Should you offer review incentives?
While there's no problem with thanking your customers after the fact for writing you a review (and this could involve some kind of cross-promotion or special offer), there is an inherent problem with incentivising customers to review you in the first place. Well, two problems: an ethical problem and a technical problem.

The technical problem: incentivising reviews with gifts or discounts goes against the content guidelines and T&Cs of many review sites, like Yelp and Google, which we talk more about in this article about review gating.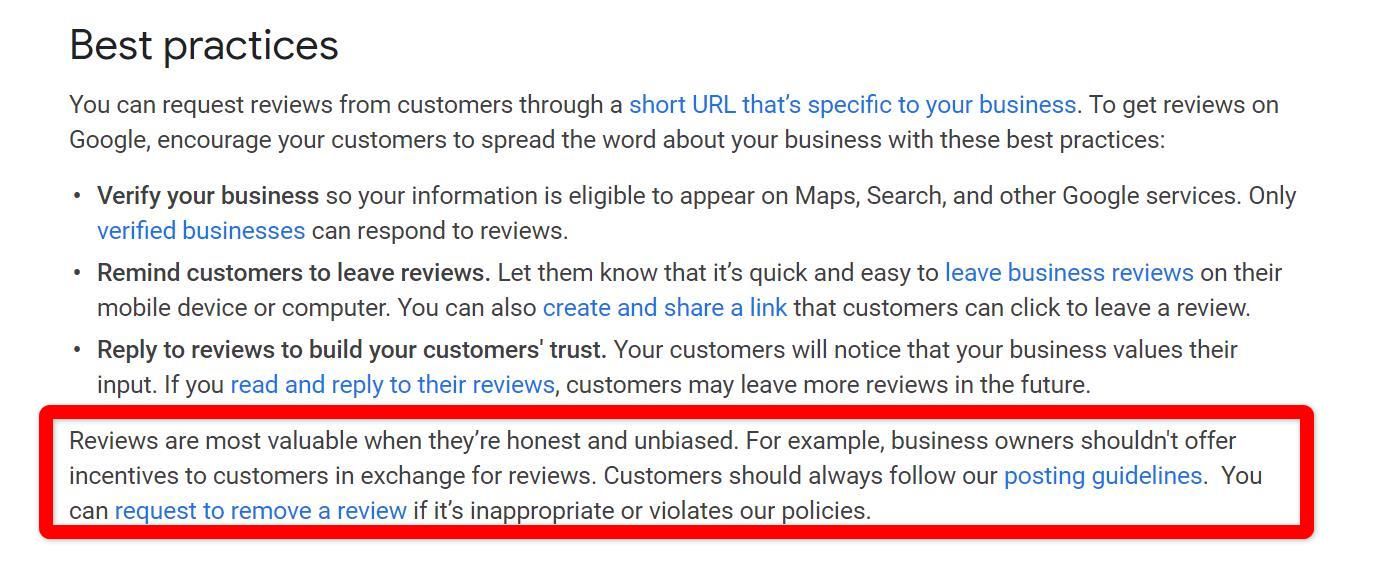 If you're caught incentivising reviews on Google or Yelp, you may be penalised, have your account restricted or your reviews deleted. Not worth it.
The ethical problem: incentivising reviews create an artificial trust economy, where reviews and endorsements can't be relied upon as truthful in the first place.
Government bodies around the world have some sort of structure around promotional endorsements. In the US, the FTC succinctly outlines the case for transparency:
"Suppose you meet someone who tells you about a great new product. She tells you it performs wonderfully and offers fantastic new features that nobody else has. Would that recommendation factor into your decision to buy the product? Probably.

Now suppose the person works for the company that sells the product – or has been paid by the company to tout the product. Would you want to know that when you're evaluating the endorser's glowing recommendation? You bet. That common-sense premise is at the heart of the Federal Trade Commission's (FTC) Endorsement Guides."
In Australia, SBS journalist Calliste Weitenberg spent 6 months creating and growing a fake health and wellness influencer account (@thatcoastalgirl) on Instagram to investigate sponsored content. Weitenberg actively purchased fake likes and followers, accelerating her ascent to fake-influencer status. This largely went un-penalised by Instagram (who claim to police this sort of artificial behaviour) and allowed the fake influencer to 'trick' brands into sending her free products (like swimsuits, detox teas and coconut water) in exchange for promotion.
Weitenberg was stunned when some of the promotional products she received came with a note explicitly asking her not to disclose that her promotion was advertorial.
Do we really want to live in a world where our recommendations, reviews and purchases are not based on authentic opinions but are instead based on commercial incentives? I think not.
Positive review response examples
Once you've figured out the dos and don'ts of asking for a review, it's time to work on your positive review responses.
Your positive feedback doesn't just want to sit there as a little ego boost, you need to respond to all your positive reviews (and your negative reviews, but check this article out for those review responses). Customer retention will be improved when you focus on your current customers (engaging with them in your review responses helps) as well as focusing on reaching out to potential customers. But, funnily enough, potential customers will be charmed by your review responses, too. So it's a win-win.
Taking time to respond to positive reviews shows that you appreciate your customer base.
It's best to take a systematic approach with any of your positive review responses, and you can even use this guide for your positive review response templates.
Remember to:
Thank the reviewer for taking the time to their kind words
Invite the person back to your business
Add a personal touch such as calling the reviewer by their first name and signing off with your name
Personalise each response rather than using a generic reply
Let's check out some positive review response examples and see what they show.
This is a great positive review response - there's an appreciation for the kind words and for the reviewer taking time to share their customer experience with others who use Tripadvisor. The Hotel Manager has also signed off with his full name.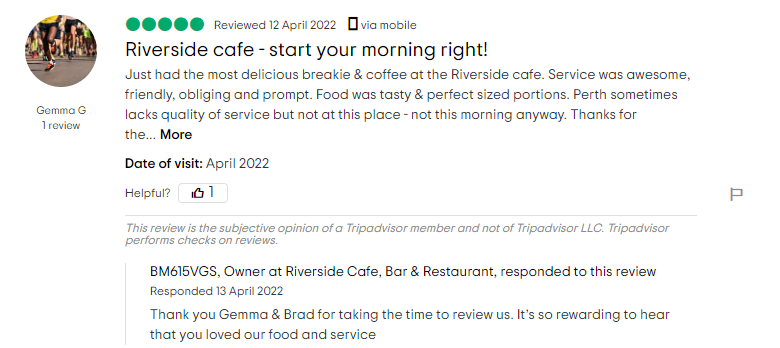 Again, this one is short but sweet. Arguably, it could have been longer but customers understand that you're responding to positive reviews so you're not going to provide an essay response. There's no defence needed here.
This is a great example of a great positive review response. Even though it's a 5-star review, there's still some constructive feedback to which the business owner responded to.
How to generate authentic social proof, at scale
With Cloutly, you can rapidly build social proof online by asking your customers for reviews and directing them to any review site you choose (like Google reviews, Facebook reviews etc) without running the risk of review gating. It's the easiest way to bring all your reviews into one place, drive more customer reviews anywhere, and display those reviews live on your website with our awesome widgets.
Use an email template asking for reviews (the hard work is done for you), personalise it and use review management to supercharge your review process.
Try Cloutly free for 14 days and start getting more reviews in under 3 minutes.
---