Reviews, reviews, reviews. You'll hear us harping on about how important they are, but something that people have forgotten is the personalised elements for their authentic online reviews.
Signing off with your name, adding a personal detail about the reviewer and calling them by their first name provides a touch of humanity. Your business can appear more genuine and credible if you, too, prove that you're a real person, taking the time to respond to your reviews.  
But, it's not just your review responses that need to be personalised - you need to steer away from sterile review requests and record your very own video.
If you want video testimonials (you should be wanting these), you need to show that you're not afraid to get in front of the camera too. This is the best way to prove you're not just a machine.
With social media platforms like Instagram, Snapchat and TikTok, though, we realised how important and effective video testimonials are. People love filming themselves talking about something because it's:
Fun
Quick
You can use filters
Engaging
You don't need to consider yourself a thespian to enjoy recording video testimonials, either. Customer feedback has never been more fun.
Text testimonials can feel a bit lifeless, but with video testimonials, you see real visual customer feedback.
This helps build trust with your potential customers. It's also very convincing marketing. Not only can it be a positive review, but you can actually see a real-life human who has enjoyed your product or service. It's not just about getting more and more reviews, it's about quality reviews.
Looking to find the best video testimonial software? Well, you're in the right place. Read our guide for the scoop on video reviews.
#1 Cloutly - for optimising the power of reviews
Okay, okay, we're technically review management software BUT we offer video testimonials from your customers and video review requests. We basically do everything that revolves around reviews.
We know that customer reviews are significant for your business's credibility, revenue, trust and SEO ranking. But, review requests don't always charm your customers into action. That's why we wanted to up the ante and offer video review campaigns AND video testimonials.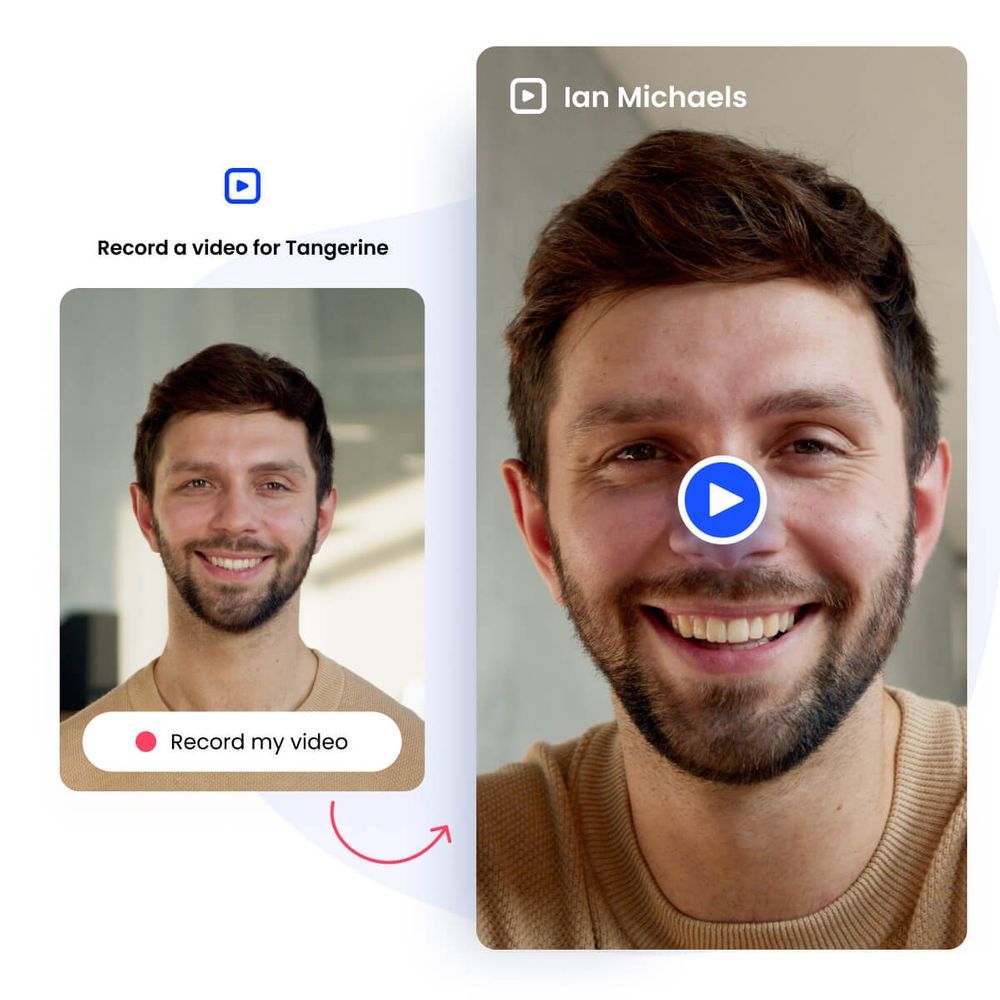 You can see how happy your customers are with your product or service, embed their videos on your dedicated landing page and share them on social media networks.
Core features include:
Organised and personalised video review campaigns
Drive 3x more reviews
Easy-to-use software for customers to record their video reviews
Share the videos across your social media accounts
Embedded videos make your website more interactive so don't just keep your customer video testimonials to yourself. Show them off!
Prices start from $29 per month and there are 3 pricing options - it depends on how many locations you have, and how many customers.
Customer testimonials will be filling your review sites with Cloutly's easy-to-use testimonial request forms. Simply record your video for your business, make sure it's short and sweet, ask for a review then send! Include a link for your customers to record one back, and ta-da, you've got some engaging social proof coming your way.
With no lock in contracts and a free trial (aren't we nice) - it's an easy pill to swallow for the best video testimonial software. You'll also get an instant notification when your have a new video testimonial so you can jump on your responses or share them across numerous platforms quickly.
Cloutly can host all of your reviews in one place, including your customer testimonial videos. It's one of the most affordable options for video messages with an easy to use video recording process and easy to navigate video testimonial campaign.
#2 Vocal Video - for stylish videos and branding
Vocal Video is a video marketing platform that does a lot. It has interesting features such as:
Collecting video testimonials
Editing
Publishing
Hosting video testimonials
The website claims that it's "the only video marketing platform" that combines all of the above - and that's pretty handy. Especially when you want to edit and publish your videos to use for your business's marketing campaigns.
This video testimonial software allows you to work on any device, it's fully remote and you don't need to install anything. And, with video and audio processing, it's a handy tool. You can even add background music which will really jazz it up a bit (pun intended).
What's the catch? There doesn't seem to be one, and the prices are relatively reasonable if you're a growing business. But, it might not be worth it for the smaller enterprises.
For the free option, you can collect unlimited video testimonials and publish 3 pro-style videos. But in Team ($99USD monthly) and Pro ($299USD monthly), there are no video watermarks on your testimonial videos and you can have more users.
#3 Sendspark - for an easy way to request and record video testimonials
Sendspark focuses on streamlining your review requests for video testimonials. Asking for video reviews from your customers might feel a bit out of your comfort zone so you'll want software that generates authentic video testimonials.
This testimonial software is designed to:
Increase engagement
Build better customer relationships
Increase conversions through email
Connecting customers with video develops a better sense of humanity and personalisation.
Sendspark's video and audio processing can create a crisp video with your customers as the star. We all want 5-star reviews and a fun format will help.
Sendspark's prices are as follows: Basic is a free plan, Pro is $15 USD per month and $149USD per month.
Now, they look relatively affordable but it's per user, unless you get Business which is for 5 users - you can't share the account with many in your organisation. For professional use - which is kind of what you'd want this app for, unless you want your friends to review you - it's not that economical when you want to invest in other software, too.
It's not specific to collect video testimonials. It's more of a general way to interact with your customers but it can be great when used for customer feedback. In that sense, with its videos for ABM (account based marketing), it makes the price point a little easier to swallow and the amount of users you get is a bit disappointing.
It's a great tool to collect video reviews but, for its prices, it's targeting the bigger businesses.
Should you use testimonial videos over SMS campaigns?
Feedback requests needn't be boring and video campaigns work. People want entertaining, innovative approaches to a request. If you're asking for a review, then you'll need to jazz it up.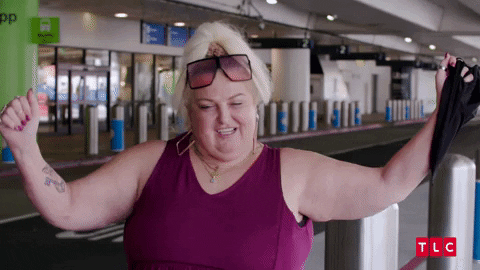 Remember, your customers need to exert energy to review you so you want to:
A) Make it simple for them to do (send them a direct review link)
B) Make it fun
The conversion will be higher.
Camera shy?
If you're looking for star ratings, you need to put yourself out there. Requesting customer testimonial videos means that you, a fellow human, need to send a video message actually asking for one.
Your video recording software doesn't need to be fancy - especially when smartphones and cameras are so good. Whether it's an HD video, a fun pre-recorded video or a simple 10-second video recording from your phone, just make sure it shows personality.
You need to appease your target audience, too. If you have a younger crowd, then consider using one of the most popular filters at the time, or use a reference they'll get. Don't forget, this is marketing so the more creative the better.
Having said that, though, a simple video testimonial request could work. If you're a local hairdresser and your customers know you, send a video request speaking directly to them - they'll be sure to want to review you, especially as you've committed to the camera and applied that personal approach.
Remember to include a single link for your customers to send a video testimonial back. Interactive forms work best.
What should you look for?
Well, you want an easy to-use app that you can afford, right? Choose one with the best features which will garner the best results.
You also want to be notified with each new video submission and you'll want to display video testimonials everywhere you think your customers will see them. Your landing pages and socials are pretty good places to show your video testimonials, and use them for your marketing.
Easy app download and integration with all your current software such as Zapier integration are also key things to look for.
A video testimonial tool needs to have interesting features whilst also making it super easy for the customer to record a great video testimonial, one which will actually sell your business.
Your brand plan should involve video in 2022 - it works.
Wrapping up
Video creation can be a big task - it's good to use software to streamline the process from creation to hosting the video content. Showing off your reviews on your landing page, in the form of video testimonials is a sure-fire way to get new customers to trust your brand.
Text reviews have their place, but there's a real need for video testimonials. Having multiple formats of reviews will help you stand out. The best video testimonial software for your business is out there. Now, it's time to capture your own video and share it with your customers for the reviews to roll in.
If you think Cloutly fits your needs and your budget, then try 14-days free. You can thank us in the form of a video testimonial.