Yelp reviews can either be a gold mine or cause distress for businesses of all sizes. Reviews posted on Yelp represent two types of customers; enraged ones and those who are super excited about your brand.
How you respond to Yelp reviews determines whether the Yelp community drives success or failure in your business.
It's a popular platform so it's good to keep your eye on your reviews there. And, you need to master your review responses if you want to come out on top.
Whilst many businesses want rave reviews across many review sites, it's not just about receiving them, you can nurture even your most disgruntled customers with your responses.
This article walks you through how to write a Yelp review response on the Yelp app and the Yelp for Business website. Read on for:
How to respond to negative reviews
How to respond to good reviews
The best practices when responding to a Yelp review
Writing a Yelp review response
After claiming a business page, you can use it to respond to a Yelp review from your customer. You can respond to reviews with a direct message, comment, or both.
Comments will appear below the customers' reviews, and they are visible to anyone who visits your Yelp page. Using comments to respond to positive or negative reviews shows that you are committed to your customers.
On the other hand, a direct message will not appear publicly on your Yelp page but will only be visible to the specific reviewer. Yelp direct messages are perfect for thanking a customer for a good rating.
You can write a Yelp review response on Yelp mobile app or Yelp's business website.
Customers appreciate being listened to, so make sure you pay attention to each review.
How to respond to a review through Yelp's business website
As a newbie to the Yelp platform, responding to reviews doesn't have to be complicated. Here's your easy way to write review responses on Yelp.
Step 1: Login into your account on the Yelp for Business website. Click the left-hand side menu and go to the Reviews section on your business page.
Step 2: Identify the review you want to respond to. Then, click either Direct Message or Comment.
Step 3: Enter your response following the best practices and tricks in other sections of this article.
Step 4: Click the arrow icon (to the right) to post review responses.
If you are a multi-location enterprise with multiple business pages on Yelp, you must select a specific business location before following the steps above. Choose a specific location from the top-left drop-down menu on Yelp's business website.
How to respond to a review through Yelp mobile app
Here's the procedure to respond to reviews on the mobile app.
Download the Yelp app from the Play Store (Android users) or the App Store (IOS users).
Login into your Yelp account. In the bottom navigation bar, tap More
Click Reviews
Identify the review you want to respond to. Then, click either Direct Message or Comment
Enter your response based on the best practices in other sections of this article
Click the arrow icon to the right to post your review responses
If you have several Yelp pages for different business locations, click the location icon in the top right corner of the app before following the above steps.
How to respond to positive Yelp reviews
Responding to positive reviews is equally important as responding to negative reviews. You should post review responses for positive reviews to increase interactions with your customer and strengthen the customer-business relationship.
Here are the benefits of responding to positive reviews.
It builds brand loyalty: By responding to positive reviews, you acknowledge customers who have spared time out of their busy lives to boost your business. It makes customers feel appreciated and heard, making them loyal to your business.
It attracts a new audience: Responding to positive reviews is a customer care technique that can win more customers. It shows prospects that your brand personality is to delight customers.
1. Read the entire review
Don't skim through long 4- or 5-star reviews. Carefully read each positive review as you can still learn from it.
After all, customers may give your business the best review but address a real concern at the end of the feedback. Read the review carefully to address valid problems pointed out in the feedback, making the customer feel heard.
2. Don't reuse responses for every positive review
Using a response template in your business is totally fine. However, you should always customise your response to make the reviewer feel special.
3. Mention something from the review
Doing so shows customers that your feedback isn't a canned response.
4. Thank the reviewers
Thank the reviewers for being customers and taking the time to write reviews for your business. After showing appreciation, inform them they are welcome again to your premises (if you operate in-store).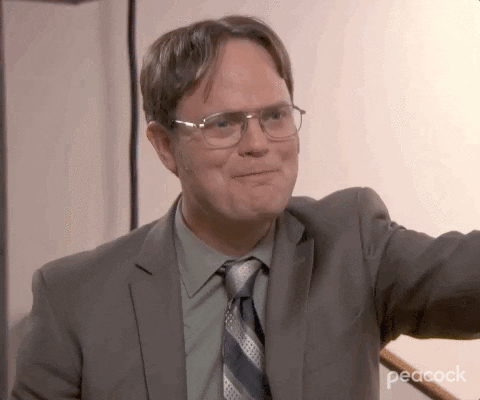 How to respond to negative Yelp reviews
Negative customer feedback may range from a bad review (2 to 3-star rating) to a critical, 1-star review. Negative customer feedback may be real reviews from legitimate customers that address real concerns in your business.
Other reviews are fake from haters (unethical competitors) looking to destroy your reputation. Be careful. The good news is that the Yelp filter protects your business from fake reviews. The Yelp filter is an automated review filter that hides suspicious customer feedback.
The results are filtered reviews - honest feedback that's helpful to your business and potential customers. Therefore, the negative feedback you see on the platform is likely to be authentic, and today, we'll look at how you should respond to them when you can't delete them.
But first, why should you respond to negative Yelp reviews?
It's an opportunity to recover unsatisfied customers: Negative reviews come from a customer's poor experience with your business. Responding to negative reviews is your chance to transform a negative customer experience into a positive one.
It's a chance to attract new customers by dealing with brand objections: Negative reviews from current customers can prevent potential clients from trying our your business.
Fortunately, replying to bad reviews helps you fix the problems and show existing customers that you care. In your response, potential customers will see how you will fix a similar situation if it happens to them. That way, you eliminate objections and improve customer onboarding in your business.
Consider the following when responding to negative reviews in our business.
1. Be timely when responding to negative customer feedback
Follow up with the reviewer as soon as possible. As a result, you prevent an unsatisfied customer from dismissing your business completely. You also ensure potential customers don't see unresolved issues in a review.
Timeliness is everything when responding to critical feedback. A quick turnaround shows that you prioritise your customer service. Even better, there's a high chance unsatisfied customers will upgrade their reviews if you deal with objections and bad experiences quickly.
2. Address the customer by name
Tailoring your response to the reviewer shows that you value customers in your business. Addressing the customer by name personalises your response and shows that you're paying attention to the issue.
3. Apologise for the bad experience
After that, explain your business's policies regarding the bad experience if necessary. Explain to the reviewer why the incident happened and that you're doing everything possible to prevent the issue from recurring.
4. Don't pick a fight with the reviewer
When dealing with critical reviews, your first reaction might be to defend your brand. You might even want to highlight every part of the review that is false, inaccurate, or wrong. However bad the review might be, don't lose your cool.
Don't argue with the customer since you will risk damaging your brand's reputation. Respond publicly, remain professional, and take the conversation offline if possible.
Publicly addressing the issues shows that you appreciate customer feedback and build consumers' buying confidence.
Can I remove a negative review on Yelp?
People with too much time or unethical competitors visit Yelp's website, type your business on the search bar, and write reviews with fake claims. Another group of haters type your business name on the search bar and write reviews that can damage your brand.
How should you deal with such situations? Does Yelp allow you to remove fake feedback from your business account? Sadly, no.
If you receive bad reviews that are defamatory and you suspect to be fake, you can report the review to Yelp for the moderators to consider removing. It's not a sure bet that Yelp will remove the reviews since the platform sides with reviewers most of the time.
To effectively diminish the power of negative Yelp reviews, encourage happy customers to leave you positive reviews on Yelp.
Work with Yelp influencers to improve your ratings on the platform
Yelp Elite is a group of expert reviewers on the platform. Think of them as Yelp influencers. Before reviewers get the title this title, they must meet the following qualifications:
They must post reviews regularly - with authentic experiences
They must write reviews in large quantity - both positive and critical reviews on the platform
They must have a complete profile - with detailed personal information
The Yelp Elite Squad is a group of samplers (e.g. food bloggers, photographers, and digital nomads) who try out business services or products and give honest feedback on the platform.
Since a person with the designation is an influencer, you have a chance to generate positive brand recognition provided you offer excellent customer service and experience.
Participate in Yelp forums to attract influencers. You can also send them a direct message inviting them to test your offerings and give honest reviews on Yelp.
Local businesses should discover Yelp as a powerful platform to boost brand recognition, deal with objections, and attract new customers.
If you want to improve your business's Yelp reputation with reviews, streamline your review management with a tool like Cloutly.
Try Cloutly for free to see how it organises your customer review management and get more 5 star reviews today.