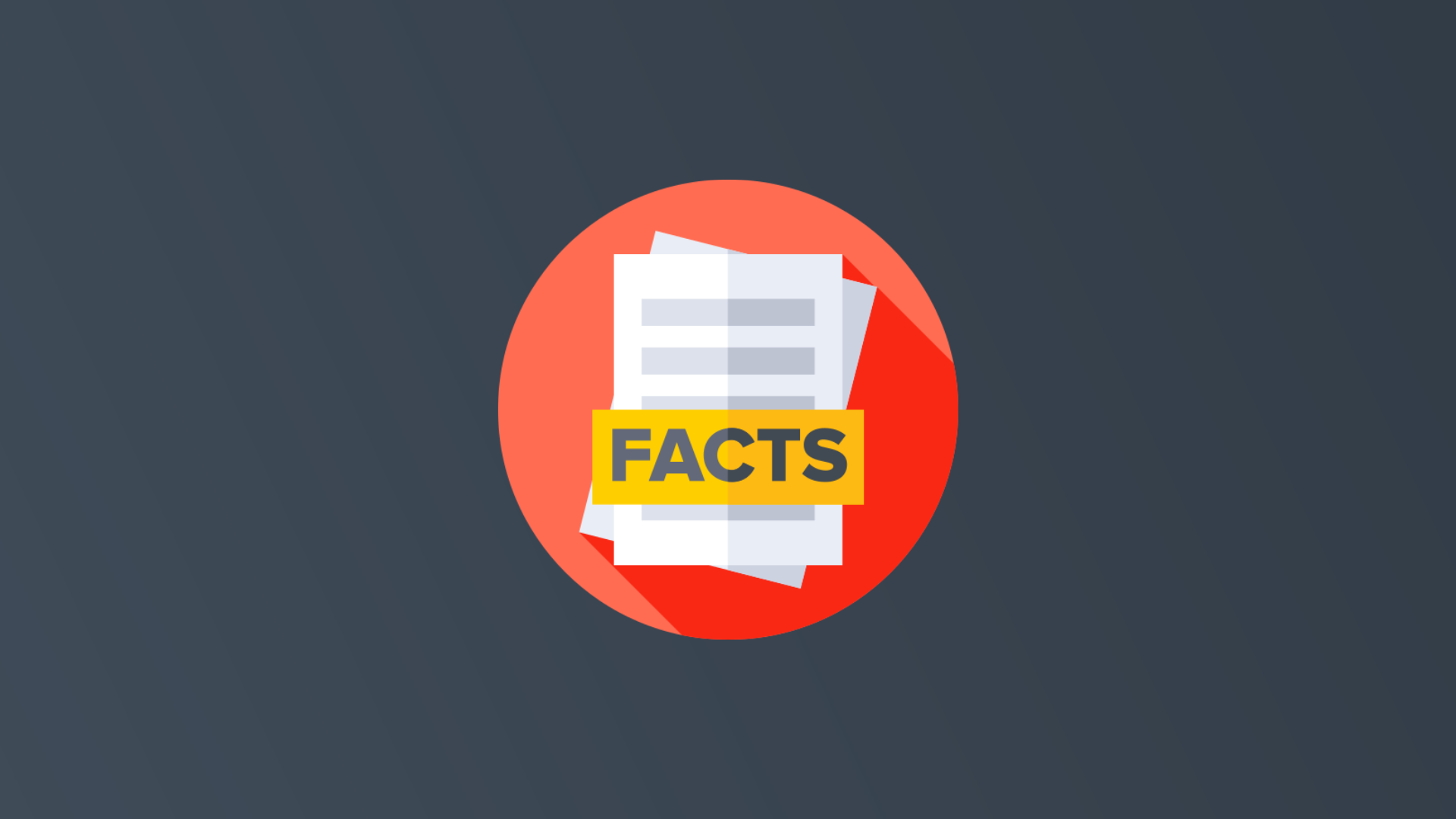 Yelp fact sheet (what your business should know about Yelp in 2022)
You're not listed on Yelp yet? Uh-oh, you're missing out. Check out the Yelp fact sheet to find out why.
Table of Contents
Yelp only launched in 2004 but it's become a very popular review site, competing with the likes of Tripadvisor reviews, Google reviews and Facebook reviews.
When it comes to online reputation and reviews, many people flock to Yelp to tell others about their experience with a business. That's why it's an important review site to know about (and to list on).
Use our guide as your Yelp fact sheet and get to know the ins and outs of Yelp for your business's success.
Business categories - make sure you're in the right one!
Many people think Yelp is just for local businesses in the trades industry such as electricians or plumbers, but it has many categories.
Making sure your business listing is in the right category will make sure that you attract the right customers - for example, people looking for a local restaurant will find you easily if you've selected the right business category.
Categories include:
Local retailers (shopping and home services)
Restaurants and other eateries
Entertainment
Home and local services
Auto services
Health service providers and fitness
Professional services
And many more!
Yelp rating distribution - get to know the average Yelp review audiences
When it comes to Yelp reviews and Yelp statistics, Yelp creates data with visuals (phew) for us each year.
Let's look at the Yelp metrics as of June 30th, 2022.
Overall, the average star rating on Yelp is 4 - which is pretty good.
This means that people are leaving more positive reviews for local businesses than bad reviews on Yelp. A higher average star rating means that for any local business, your online reviews will be more favourable.
This shows that more people are leaving 5-star ratings rather than 2 or 3-stars.
People who leave reviews on Yelp either have a great experience or a very bad one - this means, that for an overall high Yelp rating, you need to make sure you're requesting reviews from all of your customers, and not just waiting for someone to have an extreme reaction to your business.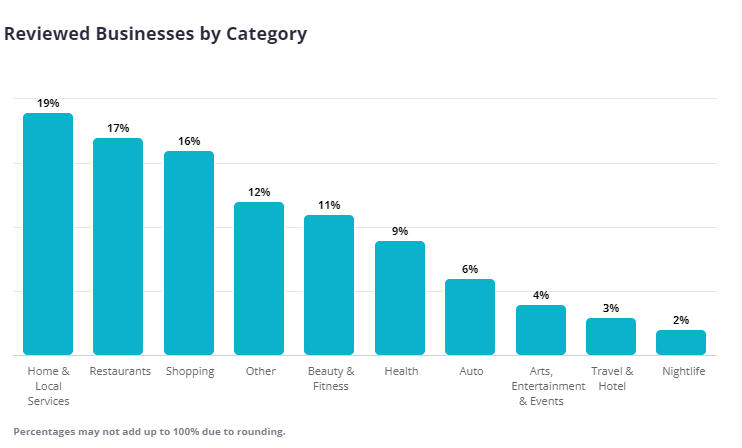 This data shows that the business categories that receive more Yelp reviews are home and local services, restaurants and retailers.
It's not that hard to get good reviews on Yelp - so it's silly not to list on the platform!
How to use Yelp for an increase in revenue
Local businesses rely heavily on reviews. Reviews on Yelp mean:
More internet traffic
More credibility
More trust with even the most sceptical potential customers
More engagement with your customers
Reviewed businesses see an increase in revenue just from having Yelp reviews.
People want to see feedback from other customers who have used your services before - it's a reliable source of information, outside of your marketing tactics.
Positive reviews are authentic social proof and ultimately convince your new customers to trust your business. But, some people forget about prioritising asking for reviews, and only end up with negative ones. There's an easier way to boost your online reputation, though, and it doesn't involve deleting your Yelp accout.
The more you focus on your review management (you can use a tool like Cloutly to streamline the entire process), you'll see an increase in revenue - review management and revenue go hand in hand! Try Cloutly free today and boost your credibility on Yelp in no time.
There are other ways to increase your revenue and online presence on Yelp, too.
You can advertise on Yelp
Use Yelp deals and reservations to make your business more attractive to customers
Have an enhanced photo gallery
Use a call-to-action button to get your customers to Book Now or Enquire Today
Respond to reviews and engage directly with customers
As a free platform (unless you pay for Yelp ads), it is a great place to list your business and generate reviews. People trust Yelp and people trust what the site has to offer.
If you want to know about how to deal with Yelp reviews or just have a laugh at some of the funnier ones, check out our other Yelp articles here.
---