Google is up there as one of the most important places to list your business due to the relatively easy way to show up on the first page. Reviews can place you at the top of the search on Google Maps, so you might want to take an interest in it.
Google reviews play a vital role in the success of a local business. They increase your visibility and help you win more sales.
If you're struggling to find your review, though, there might be a few reasons why. We don't want you screaming, "where are my Google reviews?" So, bear with us - we'll tell you how to get set up on Google My Business and get reviews.
Where to start?
You want to focus on getting more 5-star reviews, but first you have to make sure you're actually listed on Google.
Local businesses might not realise the importance of listing your business on Google. Your business doesn't magically appear, you actually have to register on Google My Business to benefit from Google reviews and show up on Google Maps.
To set up a Google My Business profile, follow the below steps:
1) From the browser
Head to Google.com
In the top right corner of the browser, click Sign in
You will then need to sign in using your Google account (if you don't have one, click on Create account and choose the Manage my business option)
Once signed in, go to google.com/business
In the top right corner, click Manage
Type your business name (if it already exists, you can select that instead of creating two listings which will impact your reviews)
Fill out all the relevant details such as business name, business category, location, phone number, website
Click Finish and you're done!
2) Through Google Maps (3-ways via GM)
Enter your business's location in the search bar and then click Add your business

Right-click on Google Maps, then choose Add your business

On the top left, click Menu then Add your business
Help! Someone's claimed by business!
If someone has already claimed your business, you can then request ownership and prove that you in fact are the business owner. It might just be that the previous owner hasn't gotten around to it yet. That, or some strange person somewhere felt like stealing your business online!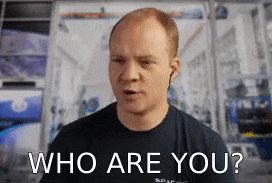 For a verified Google My Business listing, you can ask for ownership from the current owner (or who has claimed to be the owner).
First, head to business.google.com/add
Find your business in the search results after typing in the name and location
After clicking Continue, a message will show stating that someone has already verified the listing (meaning they've used their contact details to manage it)
You can choose Request access and complete the form
Once you choose Submit, the person who is linked to the business account will get an email asking them to reach out. You'll also receive an email confirming this
What to do now your listing is live
Now that you know your way around the Google My Business dashboard and you have a business profile, you'll be able to start getting Google reviews (or finding them!)
The more reviews you have at a high rating, the better chances you'll have of showing up first on Google Maps.
It's important to focus on getting more and more Google reviews, but there are four things to consider.
1. Ask customers for reviews
Unfortunately, not many customers will write you a review of their own accord. You need to remind them to, and emphasise how important they are for your business.
The easiest way to get Google reviews is to use smart tools like Cloutly. It not only handles your review requests in fun and personalised ways (hello, video campaigns), it also integrates with dozens of review sites - not just Google. You'll be getting reviews from all over and you can show them off on your website.
Make sure you're mentioning reviews in person, on the phone or in your email communication, too.
2. Respond to every Google review
Once the reviews start rolling in. It's tempting to ignore negative reviews and focus only on the positive ones. However, responding to both positive and negative reviews keeps your dashboard active and protects you from the risk of missing reviews.
3. Monitor your reviews
Keep a close eye on your reviews to notice any offensive language used that might make Google delete your reviews. Also, ensure that none have embedded links or violate Google's content policy.
If you see a fake review, you'll want to report that instantly.
Your local business reviews may sometimes go missing simply because you haven't refreshed your profile. You can clear your browser cache and that should fix the issue if you notice your review count hasn't grown in a while.
There might be a few other reasons why your reviews aren't showing up so check out our other in-depth guide here.
4. Ensure your listing details are correct
Regularly confirm your business listing details to check they are okay. Avoid duplicate content, too, even if you have multiple business locations or many business branches.
Correct listing details will ensure no more Google reviews are deleted by Google.
Final thoughts
Consumers trust online reviews and Google reviews increase your search engine rankings, making your business more visible. You should ensure they remain on your website to help you get new leads.
At Cloutly, we help you see, track and manage your online reviews from Google, social media and other websites in one place. Centralising your reviews makes it easier to track what people say about you, so you can't miss anything.
Find out how Cloutly can help in managing your review and avoid the problem of missing more Google reviews.