Updated February 2023
What changed? Google My Business is now called Google Business Profiles, and with it, comes a few new ways to find and fix missing reviews
Why is my Google review not showing up? If that's a question you've been asking, you're not alone. Even though your customers swear they've written you a review, nothing shows up on your Google Business Profile.
It's frustrating, and it's awkward, but there are a few key reasons this could be happening to your Google reviews.
Largely, explaining missing user reviews comes down to one of two things: problems with your Google listing itself or an issue with the review content.
How long does it take for my Google reviews to show up?
So you're thinking, "How do I find my Google reviews?!" especially if it seems like they've gone AWOL. Typically, when someone posts a Google review on your business listing, it should show up publicly within 48 hours.
Review data may come through up to 7 days later, but this isn't typical, so if your review appears as if it isn't publicly visible within this timeframe, there may be an issue with your listing, or with the reviews posted.
Problems with your Google business listing
Google reviews disappearing isn't a new phenomenon. The first step to finding your missing Google reviews: diagnosing your business listings. Check for these common Google Business Profile listing issues before reaching out to Google support, because in many cases, they're easily fixed.
Inaccurate Google Business Profile listing (customers can't post reviews)
If customers can't find you, they can't write more reviews for you. Double-check your GMB listing is accurately recorded with your correct local business address (so when people conduct a Google search for you, you show up in the right location).
If you want to check or even "refresh" your business location in Google, here's how:
Open your Google Business Profile and click Edit profile (you can now just search for your company name in Google to open the business manager and see your Google reviews)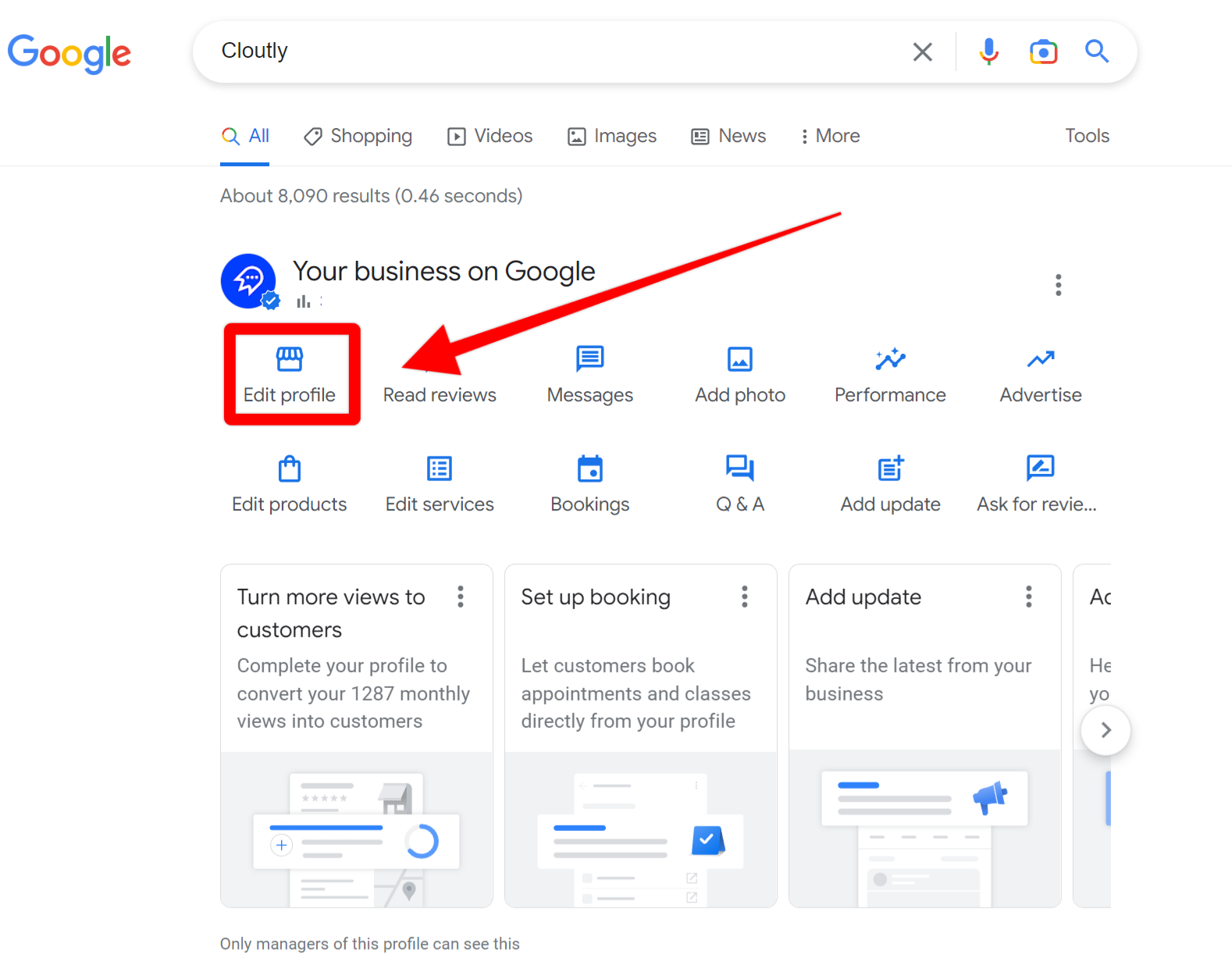 2. Go to the "Location" tab and click the pencil icon next to your business location address (this will open a mini Google Maps window).
3. Click "Adjust" on the map and move the map around a bit, then ensure the pin drops on the correct location.
4. Hit "Done" at the top of the map window to save your changes.
Duplicate listings cause missing reviews
There may be a duplicate listing (or alternate listing) for your business reviews that you don't know about, meaning people are reviewing you across multiple other businesses (with the same name) by mistake. This could be why you've got a Google review not showing up.
The best way to investigate and fix this is to head over to Google Maps and search for your exact business name or address. If you find a duplicate business listing, you can use the "Suggest an Edit" function to effectively contact Google support, who can get it changed or taken down.
This can commonly happen if you've changed locations, have a  new location (or several locations) and overlook the business listing.

Inactive listings
Another reason you might not be scoring as many Google reviews as expected: you haven't logged into your Google Business Profile account in a while.
If it has been longer than 6 months without any activity on your Google profile, it's possible that your Google listing has been unverified.
Google investigates deprecated business listings, so if this has happened to you, you may be able to either contact Google support or go through a DIY verification process to get your account re-verified.
It's important you do this as soon as possible if you want to get more Google reviews.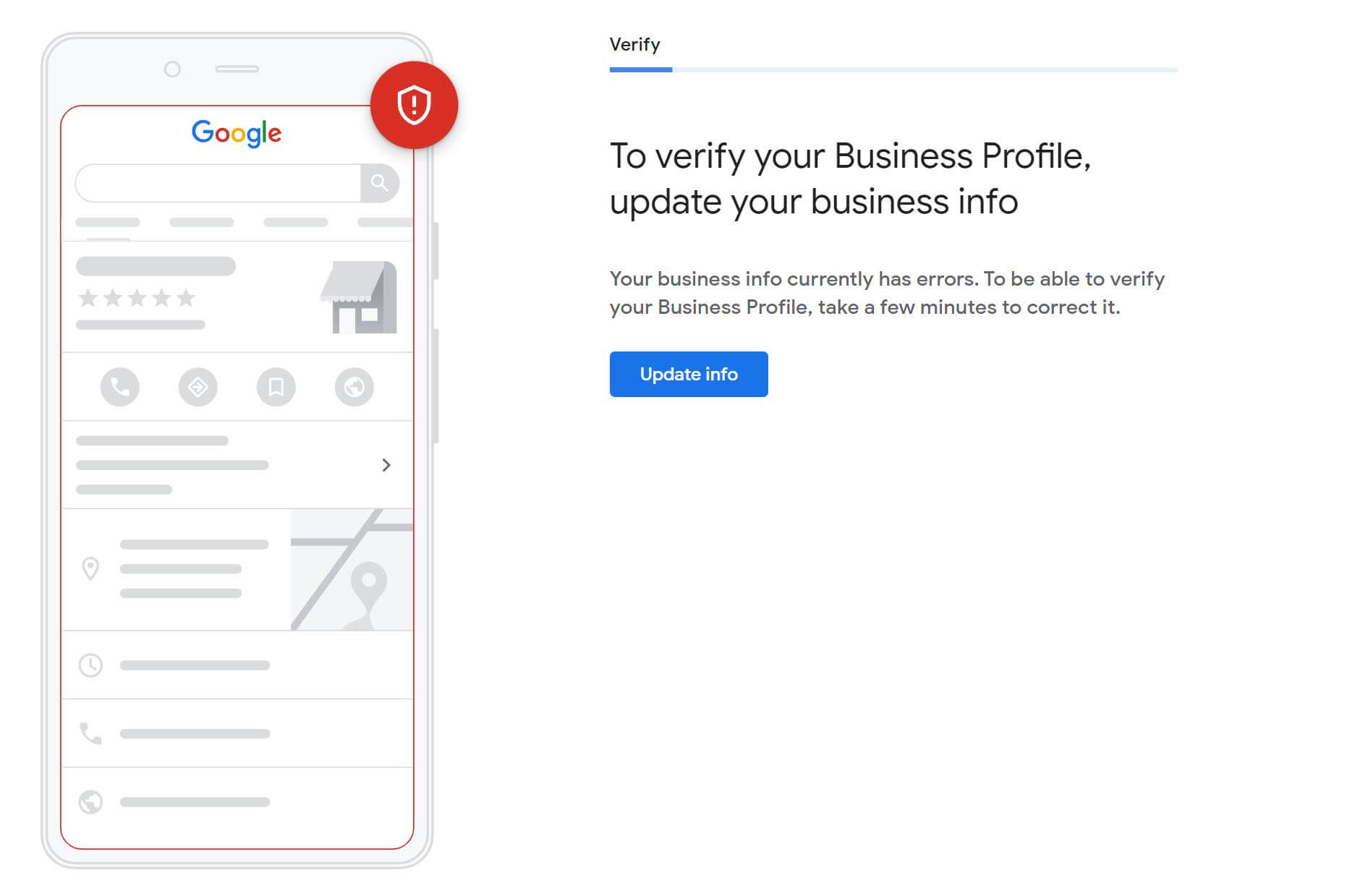 Google outages
It's extremely unlikely but it has been known to happen. There was a period of time during the early months of 2020 where Google disabled new reviews (no businesses could post updates or reply to reviews), but it's been a while since we've seen anything like that happen again.
Ultimately, many Google users and small businesses reported their Google reviews not showing during this time, which put a lot of pressure on companies with loyal customers who then had to ask "How are we supposed to generate positive reviews now?!"
Problems with your Google review not showing up
If your customer reviews aren't showing up after a Google search and you're sure there's nothing wrong with your listing, it's possible that the person reviewing you has written something flagged by Google filters/Google policy, explaining why you're thinking "How do I view my Google reviews?".
It could be as innocuous as someone using the same IP address or leaving virtually the same review as a previous customer. Or they may have been flagged as fake reviews.
Either way, it's not always clear what's happened to your Google reviews, but there are some telltale things and additional details that might turn good reviews into "disappeared" ones.
Unfortunately, though, there's not much you can do about these besides educating your customers on what not to do when they write reviews in future.
Reviews are from current or former employees
Google reviews are intended to represent genuine customer experiences. They are not intended to represent the views of your employees or staff.
Oftentimes you might see a review from what looks like the business owner themselves, on their own Google listing. Don't do this. It's fairly obvious to anyone looking, and it also puts your Google My Business profile at risk of being penalised (ergo: no more new reviews, no more new business).
Google reviews are being marked as spam
Google has robust guidelines and a strong stance on fake reviews and review gating. If your business is sending out review requests with the intent of only highlighting the good reviews (and hiding the bad ones), this could get you in hot water - and your reviews deleted.
More likely though, your Google reviews not showing are a result of them being in violation of a Google review policy. Fake reviews are never a good idea; try to avoid spam reviews or put your business account at risk of breaching Google's review policy.

Here are some things Google considers when looking for fake or spammy reviews:
Is the review a genuine reflection of your experience?
Has the review been posted to just manipulate a place's ratings?
Is the review content actually real and relevant to the location?
Has the exact same review been posted before, on different dates? (more reviews = more trouble)
Has this person reviewed the business page multiple times?

Reviews contain profanity
An easy one. If your review contains obscene, profane or offensive language or gestures, Google will remove it. It may also be removed for containing personal information.
If the person wrote an offensive review (even if they had a negative experience and decided to vent their anger through negative reviews) and it somehow slipped through the cracks, other customers may have reported it from the search engine or directly from your Google Business Profile.
You can also attempt to remove negative reviews from Google yourself.
Review formatting contains links or URLs (Google)
Google reviews linking to other websites or offering incentives in the content to follow a link are usually clear-cut cases for removal.
You've been buying fake Google reviews
Some businesses try to gain an unfair advantage over their competitors by paying for/buying Google My Business reviews in an attempt to artificially improve their online reputation. It may seem like a harmless activity that makes sense, but it does more harm than good.
Instead of buying a Google business review, it's better to just be proactive and authentically ask your customers to review you. It doesn't have to be awkward, and it doesn't have to be hard. Use a tool like Cloutly to automate your review generation. You don't have to splurge thousands on an SEO company, either.
Take a look at how Cloutly can help you rapidly win more positive reviews:
Final thoughts
As a business owner, it can be frustrating trying to understand why your Google listing isn't generating any reviews, especially if your customers have told you they've left you positive feedback.
Hopefully, working your way through this article has helped to diagnose what might be going on under the hood, from duplicate listings to reviewer errors.
Reviews are a major factor in customer consideration. We know the customer journey starts with search, and that 93% of us read some form of review before we purchase something from a business. Staggering, really.
Authentic reviews work wonders for your organic search visibility. Your customers (and other users on Google) will like you, trust you, and want to do business with you when they know you care about your integrity.
Using Cloutly puts you one step ahead of most businesses that don't have a system in place to generate authentic customer reviews.
Try it out for free and discover how exciting it is to watch your Google My Business listing climb to the top of the pack, helping future customers find you first, authentically.