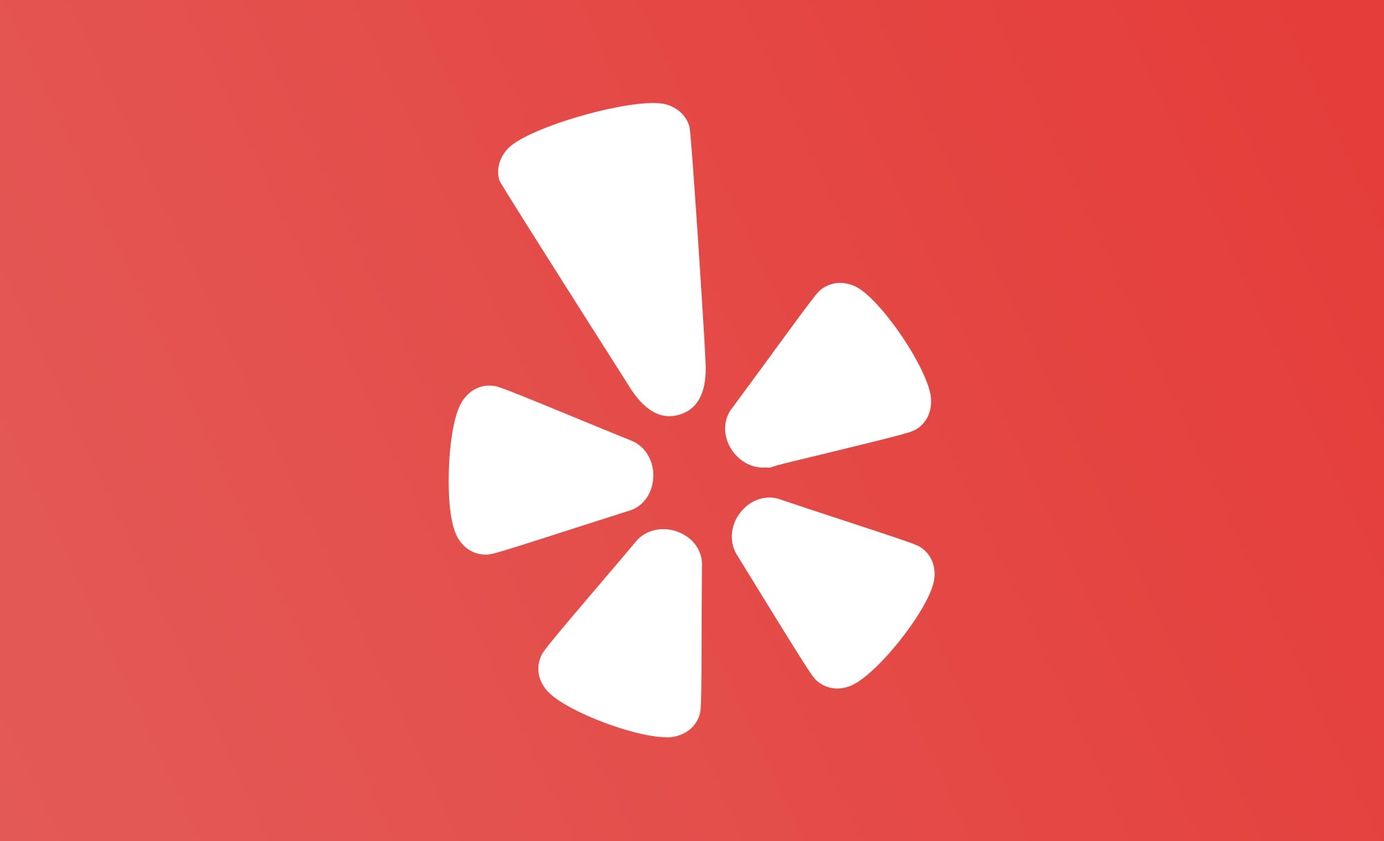 How to delete Yelp review (all working methods)
Looking for how to delete Yelp review? Don't settle for spam reviews - let us tell you how to get rid of them.
Table of Contents
Personal recommendations can convince you to buy a new product, or try out a new business such as a restaurant. So, imagine how significant online reviews are on a platform with over 130 million monthly visitors!
The Harvard Business Review says the market for fake online reviews is "large and thriving". All businesses are at risk of receiving these fake reviews with the potential of ruining their reputation. That means knowing how to delete them is an invaluable skill.
That brings us to the question, can you delete Yelp reviews?
Technically, yes, you can.
But, you just can't log in and remove negative Yelp reviews; they must meet certain conditions. If it were that easy, all businesses would delete their negative Yelp reviews for a perfect rating.
Yelp says it's a "community-driven site" and doesn't take the removal of third-party content such as images or negative reviews lightly.
You only have two options to delete bad Yelp reviews - so, what are they?
Respond to the reviewer
If you are up against a real review, the least messy and most advantageous way to remove Yelp reviews is to respond to the reviewer, address their concerns and attempt to make things right so that they'll potentially update their review. Just don't be tempted to rush in with a strongly-worded reply. Instead, respond constructively and professionally.
Now, this doesn't guarantee that you'll get your Yelp review removed or changed but it helps manage your online reputation by addressing an issue first-hand.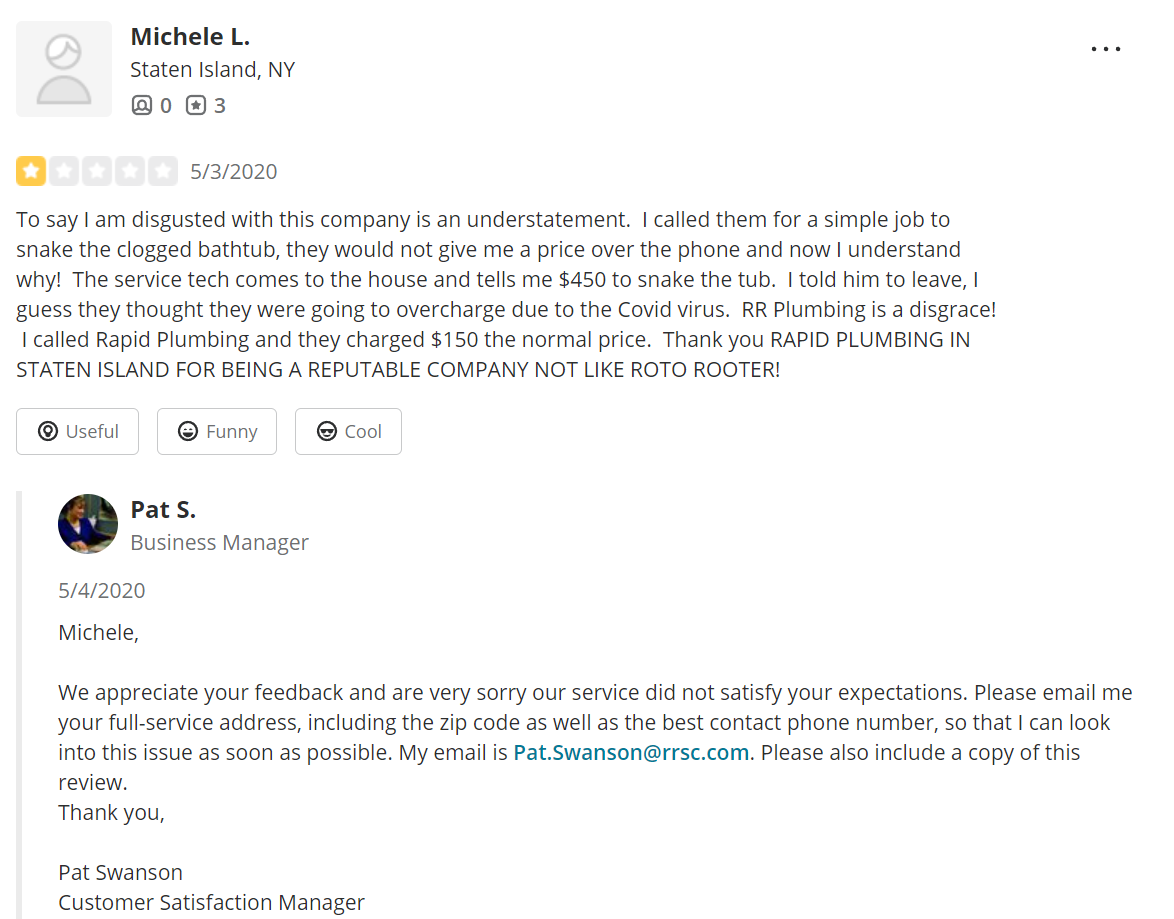 A polite reply to their Yelp review thanking them for their feedback, addressing the issue or inviting them to reach out directly to work towards a resolution is enough.
This shows you are committed to putting things right and can convince them to change, update, or delete their negative Yelp review. Just to be clear, though, you cannot actively suggest that they edit their review - it needs to be subtle. Even if you solve their frustration, they still might forget to edit the review. That's something you'll have to grin and bear.
If you can't reach them or they are unwilling to change their Yelp review then, unfortunately, you're out of options unless the review goes against Yelp's guidelines.
Report the bad Yelp review
You lose customers every second that passes with bad Yelp reviews on your profile. One fake Yelp review is enough to make 35% of customers decide not to buy. Yikes! And it's not just Yelp, bad reviews on Google and other sites hurt your business too.
Even if the above method works, it might take too much time; the damage could already be done.
Sometimes, it is much better to go directly to reporting the Yelp reviews or do both simultaneously to remove negative Yelp reviews faster.
But, for the Yelp review to be removed, it has to violate the guidelines which specify that Yelp reviews should:
Not be exchanged for payment
Be based on the reviewer's own first-hand experience
Be factually correct
Not be based on previous brand interactions
Not be promotional
Not represent a conflict of interest
Reviews that violate Yelp's content guidelines are classified as bad Yelp reviews. If you are confident a Yelp review violates the TOS, you should collect enough evidence to prove your case, then follow the steps below to report it for removal.
Inappropriate content not only affects the business's online reputation but hate speech, fake reviews and generally misleading information damage Yelp's business reputation too. It would become an untrusted site, so the Yelp moderators need to be on the ball and be informed about these violations.
How to report a Yelp review
It's only 5 simple steps to report a review on Yelp.
Step 1: Claim your Yelp business page
If you haven't claimed your Yelp business page, that is the first thing you should do.

Yelp has a straightforward process for claiming your business page. Visit the Yelp for Business page and follow the instructions. If you need more detailed instructions, this Yelp blog post will help.
Step 2: Log in and find the Yelp review that you want to report
Log in to your Yelp business account. Navigate to Reviews from your dashboard. Scroll down and find the negative review you want to be removed.
Step 3: Report the Yelp review
To the side of the negative review text, you will see three dots. Click on those dots, and a menu appears. Select Report review from the menu.
Step 4: Complete the form
Select the appropriate reason for requesting the deletion from the drop-down menu and complete the form with as many details as possible. When done, submit it for review.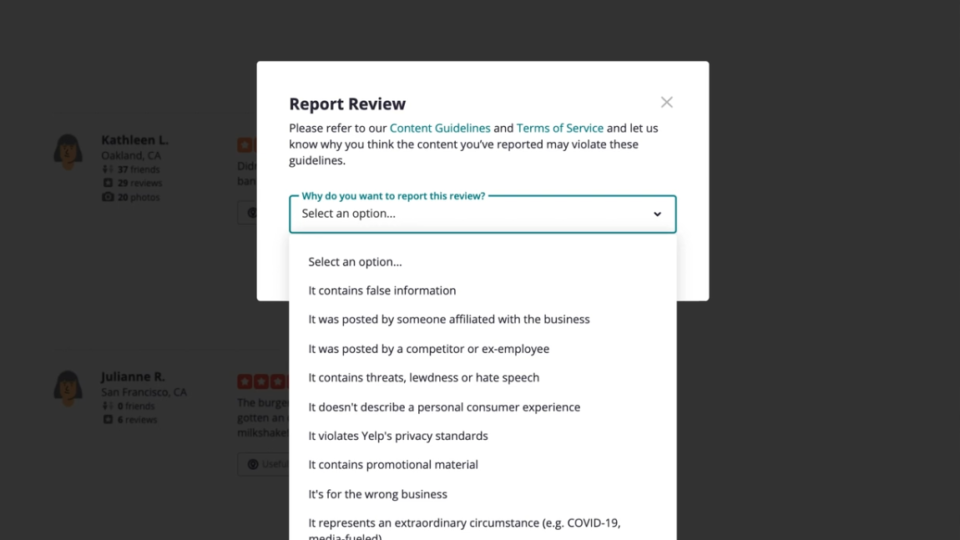 Step 5: Wait for a moderator to delete the Yelp review
After submitting, you can't do anything but wait. Once moderators finish evaluating your request, they either remove the negative review or reject it and update you via email. If your request is successful and Yelp removes it, the reviewer is also notified.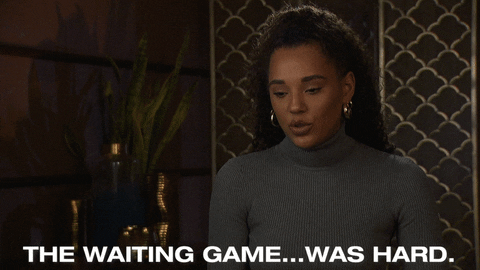 If it takes too long, you can contact Yelp directly with your case number to ask for an update.
How long does it take for the Yelp review to get deleted?
If you use the first method, that depends on how fast you manage to resolve the issue for the customer.
If you use the second method, it takes anywhere between 24 hours to one week. As you wait, you can check the report's status by hovering your cursor over the flag icon next to the Yelp review.
What if the Yelp review isn't removed?
Yelp may see no fault in the negative review and therefore won't remove it.
If this happens, you have no other option but to leave it on your profile. You can only try to convince the reviewer to delete it by leaving a cordial public response. This also minimises the effect of the review.
You can learn from the bad Yelp review and improve your products or service to ensure your future Yelp reviews are all positive.
Final thoughts
We hope this guide has helped you better understand your options when looking for how to delete Yelp review. Publicly responding to a review shows that you are ready to solve the issue and meet customer needs and expectations. But, if you feel a review is completely unjust and violates not only the code of ethics, but Yelp's guidelines - then, report away.
To see a review as soon as it's posted and respond to it as fast as possible (from Yelp and dozens of other review sites), you should take advantage of a review management tool such as Cloutly.
It allows you to view all your reviews in one place, respond to and engage with your customers, and showcase your positive reviews from 40+ review sites.
Get started with Cloutly for free to take control of your online reputation.
---