Your Google My Business listing and Facebook Business Page are littered with those shiny, 5-star reviews. While blushing, you also need to consider how you will respond to positive reviews.
The best way to learn what to say is to check out some positive review response examples.
Every review, the good and the bad, need to be responded to. But, what do you say?
You want to be humble and appreciative. You also want to respond to positive reviews quickly. Don't leave anyone on read, especially if they boost your credibility and convince more customers to try your product or service.
The best way to learn how to master your positive review response is through positive review response examples.
Read on for how to respond to positive feedback.
What does a positive review look like?
We suppose it's relatively subjective, but a positive review sings praise about you, your team, your business as a whole and the product or service you offer. Positive feedback makes you feel good about your business.
It's customer feedback that sells your business for you and it tells others, prospective customers, what their experience with your business will be like. It's authentic and provides a point of recognition for new people who can be hesitant to buy from a new store.
It's an indication of all the good points of your business, but don't be fooled. A positive review (a 4 or 5-star review) can still contain some constructive feedback, which is also good. It means you're going to learn an insight that will improve your business to guarantee that even more of your future reviews will be positive.
Overall, a positive review will:
Contain kind words about your business
Mention the excellent customer experience they had with your business
Use adjectives such as unique, delicious (if relevant to your food business, probably won't hear this if you own a shoe store...), fun, welcoming, professional and charming
Provide a recommendation to all those who see their review
Be a 4-star or 5-star rating
Great reviews make you feel great about your business and your team. Now, let's get into responding to positive reviews.
What to put in your positive review response
When it comes to positive reviews and your positive review responses, you don't need to stress. We've got a systematic approach for you.
After you've spent time going "YAY" over your first positive review, or your first review ever, you need to find an approach that includes the below factors.
Say thank you so much (let your reviewer know you're grateful for the time they've taken to review your business and for their kind words)
Reinforce the positive sentiments
Be complimentary back (without being cheesy)
Be personable. Add a personal touch such as using their first name or using yours. Maybe even share a moment where you remember the customer being at your business
Invite them back to your business
Remain professional. None of this "thanks, hun" nonsense
Make sure your grammar and spelling are exceptional
Make sure you respond to positive reviews quickly
The above steps are what make a great positive review response. Expressing gratitude is critical, even something as simple as: "thanks for taking the time to leave us an amazing review!" can increase customer retention. You appear humble and acknowledge the time that went into leaving you a review.
It's about creating engagement and nurturing the customer experience, from purchase to feedback.
Your positive review response should speak to your company's values and ethos. Make sure you adhere to your tone of voice. It's the perfect space to exemplify your branding!
Positive review response examples (to use as guides to master your positive review responses)
Positive customer reviews deserve to be responded to. Don't let those kind words just sit there; it's time to flex your positive review response muscles and get typing.
Let's take a look at the dos and don'ts of positive review response examples so we can learn the right way to handle all those positive reviews.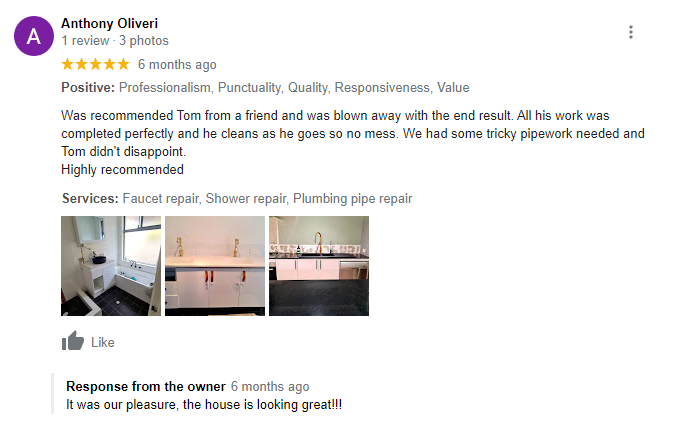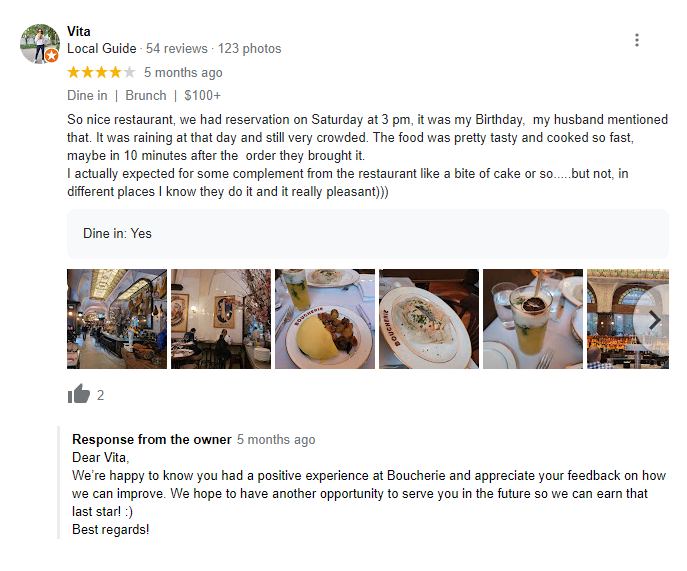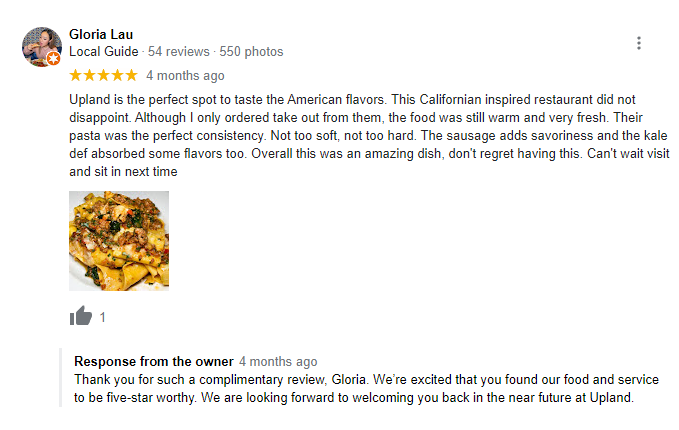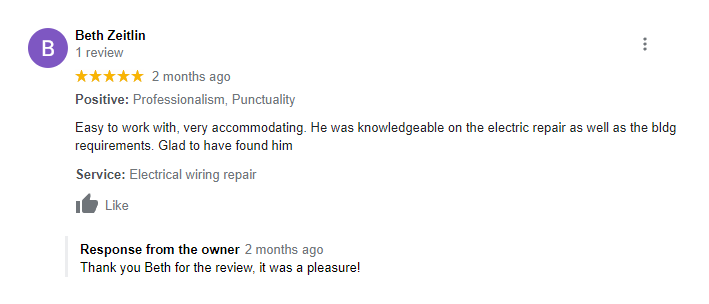 These positive review response examples show a wide breadth of personalities, business styles and response tactics. The ones that feel the most genuine and personable, are the ones which win.
Use the above positive review response examples as a base for your positive review response templates. It helps to see response examples from other companies so you can see what to do.
At the end of the day, most customers and potential customers want to see a bit of gratitude; a "thank you so much" goes a long way. It's a way to prioritise the customer experience (even after purchase) and improve customer retention. If you let a positive review sit there (without a positive review response) a customer will think you don't care. You must respond to positive reviews.
Wrapping up
Response rates need to be at an all-time high for your online reviews (positive reviews and negative reviews). This will naturally encourage other customers to review you.
It shows that you genuinely care for your positive reviews as you're taking the time to respond. Also, people write reviews to be heard. Not just for the thrill of it.
Your positive review response can also help your local SEO. The more populated your Google Profile is and the more you're engaging with it, Google will reward you by putting you in the Map Pack. Potential customers want to see how you interact with your customer base as it defines your brand's culture.
Whether it's constructive criticism or positive reviews you're working with, just make sure you take the time to respond. Reviews are a place where your customers get their say, and you need to let them know that you're listening (and learning). Your positive review response needs to be timely and tick off all those factors we listed above.
Cloutly was created to help businesses like yours get more positive feedback than ever. It's the ultimate tool for review management and you can even receive and send videos to your customers. How personable is that? Not to mention, epic for your marketing initiatives.
Thank you so much for reading this guide. Don't forget to check out our guides on review management success, and, while you're at it, download our free QR code to start raking those reviews in from the comfort of your own business.