The world of local search engine optimisation (SEO) can be confusing. But, it's good to have the basic knowledge for your own business.
SEO is about improving local rankings for your business and increasing its visibility on search engines when users search for services or products related to your business. Most people prioritise Google for its searchability.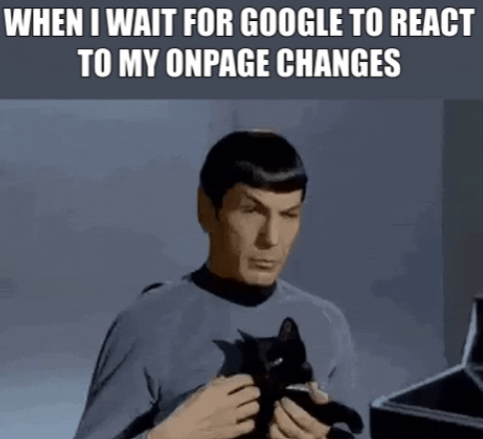 The better your visibility in search engines and local search results, the more attention your business will get online and you'll attract new and existing customers to your brand.
Some tips for SEO
You can implement an SEO strategy easily if you're a small enterprise or freelancer. To improve local rankings and make sure that your business shows up where relevant, you can try:
Create content relevant to your target customer and relevant to your industry this could be a blog post or a reel on Instagram
Set up pages on social sites such as Facebook
Use a simple URL structure
Use a keyword planner and incorporate these keywords into your content and your website
Use internal linking
Create a Google My Business account with up-to-date information like accurate business hours
Ask customers to leave reviews (this one can have epic results for SEO)
Use keywords in your image names and make sure your images are the optimum size
Make your website mobile-friendly
Encourage the use of citations
Use any of the tips above and you'll see success and more visibility in no time.
Why are reviews so effective for a local business' SEO strategy?
Focusing on your reputation management strategy is one of the best ways to implement hyperlocal marketing strategies. It's also a great way to connect with your customer base.
Reviews can improve your search engine visibility because Google Maps is on the first page of the search engine.
The more reviews you have, the more chance you'll have to show up in the Google Map Pack. Reviews are great for local SEO; they capture local search territory and allow your business to appear to searchers in your area. You'll show up in local search results for your target audience (how's that for a hyperlocal marketing strategy?)
Don't get this confused with traditional SEO (which is more about improving visibility on a national or international scale).
The Map Pack or the 3-Pack is the first three local businesses that show up on top of a Google search. The more active you are with your Google My Business listing such as responding to reviews or requesting reviews, you'll increase your chances ten-fold of showing up in the Map Pack. That's how the Google Map rankings work!
This can have an amazing impact on your revenue as it can:
Increase foot traffic (foot traffic that's in your target audience)
Increase credibility
Build trust with prospective customers
Be visible to target customers in your area
Show yourself as a prominent business in a particular local area
Sounds pretty good, right? You just need to make sure you're proactive with your review strategy to boost your online reputation (and visibility).
This means requesting reviews, responding to reviews and showcasing your reviews online or in your store's physical location. This shows that you care about your customer feedback and that you want to open up the lines of communication to forever improve your business model. As a local business owner, you want to speak directly to your customers and review management expands your line of communication. It's all about engagement for customer retention.
We get it, though, balancing your reputation strategy as well as creating content, working long hours and providing a top-notch service seems like a lot. But with a tool like Cloutly, you can streamline your review strategy and see epic results in no time.
A local SEO tool like review management software can supercharge your revenue and visibility from the first day you use it. It can amplify your hyperlocal marketing strategy quickly.
Cloutly can send personalised video or text review requests, notify you when you have a new review so you have ample time to respond and lets you showcase your reviews from most reviews sites on your website, all in one place!
What are citations in SEO?
In local SEO, citations are when your business location, phone number or name is mentioned on a website that's not yours. You might hear people referring to this as NAP which stands for name, address and phone.
Citations are vital when it comes to search results and hyperlocal marketing efforts. They help you appear in localised search results.
Building citations and management of citations is an important feature of your local SEO focus.
The Google algorithm wants to prioritise local businesses for each local search.It does this by showcasing businesses that appear relevant to the user's search terms (based on the keywords they've used).  Reviews also play a part in boosting a business' prominence, which can also help improve rankings.
Citations help verify that your business location is correct as it will have other reputable websites and directories to gather this information from. It's almost like fact-checking. It establishes credibility and trust with search engines as well as prospective customers.
More citations mean more legitimacy in the eyes of Google.
How do I get citations?
It can depend on your local community for which important citation websites to utilise, for example, a local chamber of commerce or online business directories. The Yellow Pages is a classic one.
Websites such as Google, Yelp, Apple Maps, Facebook and Tripadvisor are also reputable citation sources. Make sure your business is listed on all the relevant platforms.
Local SEO packages - what are they?
If you want to take your local SEO seriously, you can invest in a monthly or one-time SEO package. An external party, usually an agency, will focus on your SEO strategy and take the lead.
A typical SEO agency might provide services like:
Website optimisation
Link building and content
Local listings and citations
Reputation management with reviews
SEO reports showing tangible evidence of improved visibility
This is a great option if you're time-poor and don't know where to start.
Wrapping up
SEO is a great way to reach your target customers by prioritising relevant keywords, review management and citations.
Whether you're an established or new business, getting your name out there online with hyperlocal marketing strategies is critical to your success.
Hyperlocal marketing strategies are what will distinguish you from many businesses and have you showing up first in local searches for your local community.
Get those citations and get working on your review game. There's no time like the present. You can even use Cloutly for 14-days for FREE. It would be rude not to.