How to add your business to Apple Maps (in under 3 minutes)
Apple Maps makes it easy to find and add your business. Learn how to get listed on Apple Maps Connect as fast as possible.
Table of Contents
Have you added your business to the Apple Maps platform (and is it accurately listed)? If you said 'Yes', you're actually in a shocking minority of people who've looked, checked, and taken advantage of this - somehow - under-the-radar opportunity.
Whilst Google Maps lead the category and are probably your most important source of traffic for local SEO, it pays - literally - to remember that Apple Maps comes pre-installed on every new iPhone and iOS device (iPad, MacOS, WatchOS etc), plus comes as the standard navigation app on Apple Car Play, and people love to ask Siri, "iOS Maps Siri: tell me where the nearest petrol station is."
Even though we can feel that Apple thrust it's map app onto us and there's potential to improve maps on the iPhone, it's still a pretty good navigation tool.
Imagine how many people are sitting in their car after work or on a weekend, in a drive-thru, in a carpark, searching for places and businesses like yours, ready to drop a pin and chart a course.

So, are you convinced yet?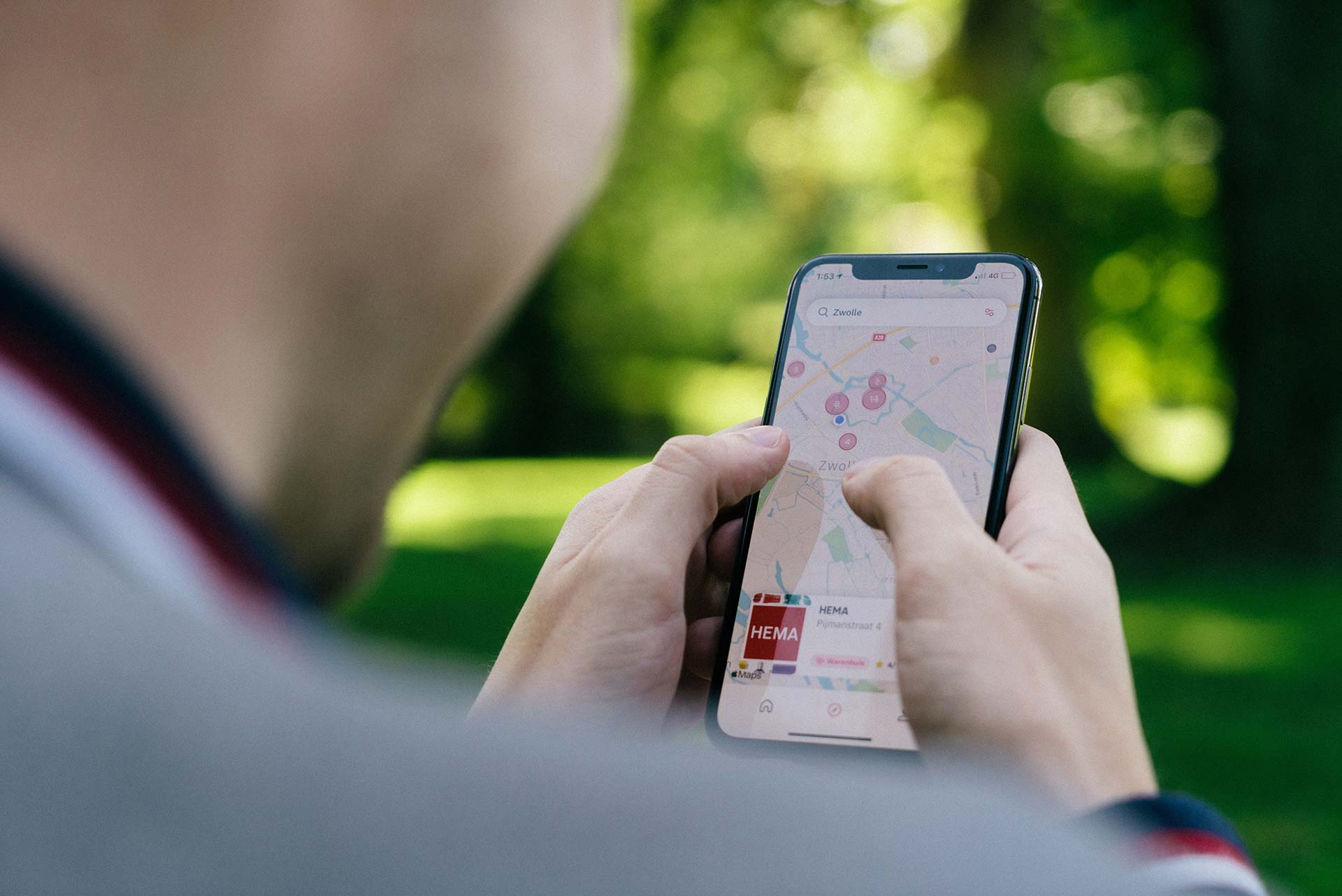 How to get your business on Apple Maps (step by step)

Step 1: Create your Apple ID
If you don't have an Apple ID already, take a moment to create one here. You'll just need to enter a few, simple bits of information to get started and create your Apple Maps login (like your name, email address and account password).
Step 2: Search for your business or add it on Apple Maps
Head over to the Apple Places on Maps page, and run a search for your business. If it's on there already, great! Click on it, and then sign in. If not, and you're adding a new place, click "Add a missing place".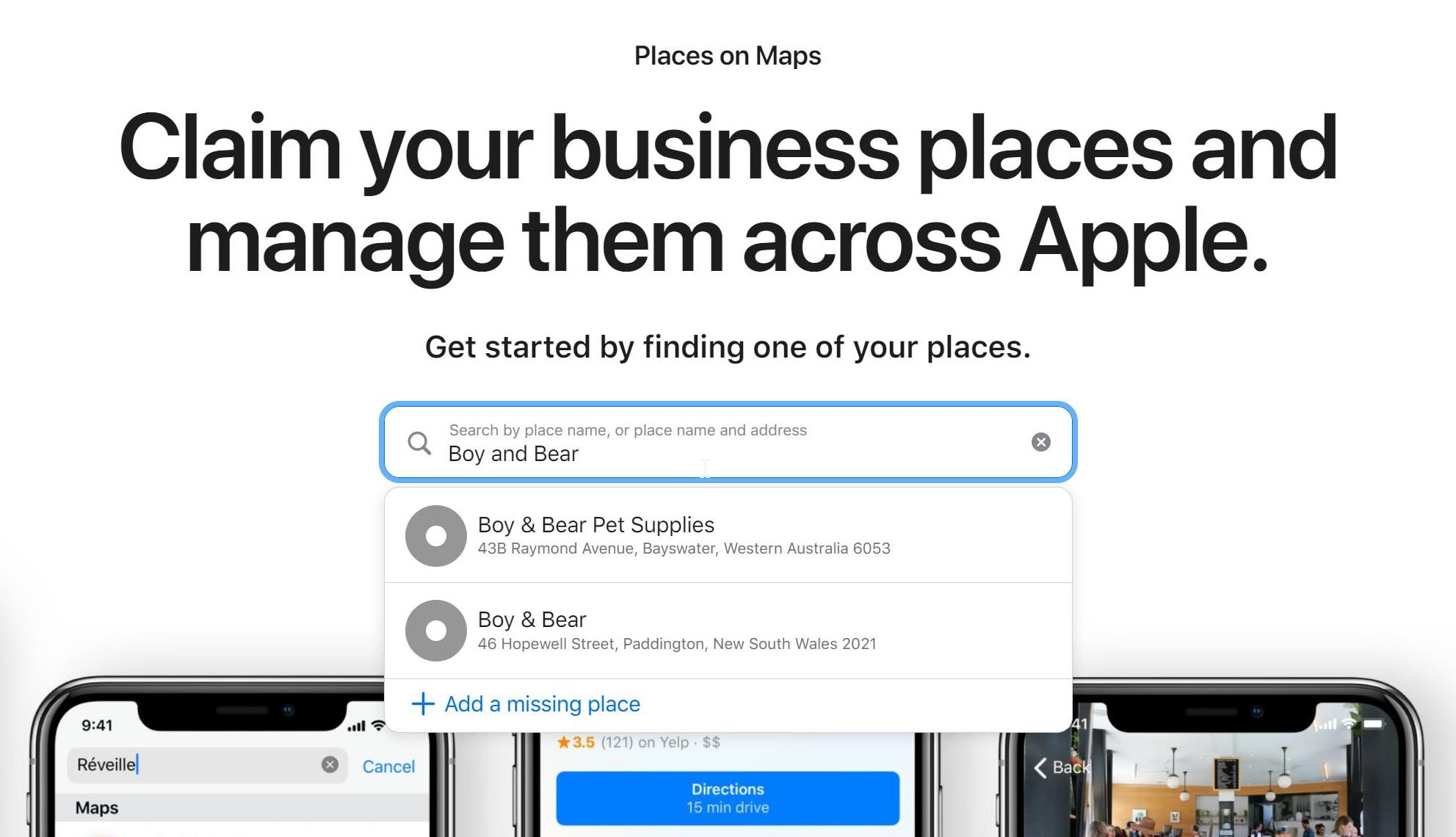 Step 3: Claim and verify your business with Apple Business Register
You'll need to sign in with your Apple ID at this point, regardless of whether you're adding a missing place or claiming a listing. Once you've done this, you'll now be inside the Apple Business Register (previously known as Apple Maps Connect), which gives you an overview of the places (or businesses) you've claimed and associated with your account, along with all the relevant business information Apple has collated for each listing.

Once you've typed in your business to claim (or add), you'll need to run through an additional verification process to prove you do actually own the listing. It's simple enough to do.

If you're claiming an existing Apple Map business, the verification is usually an automated phone call from Apple to the phone number they've found for the listing. On the call, they'll give you a four digit access code, which you can then enter online to verify the listing.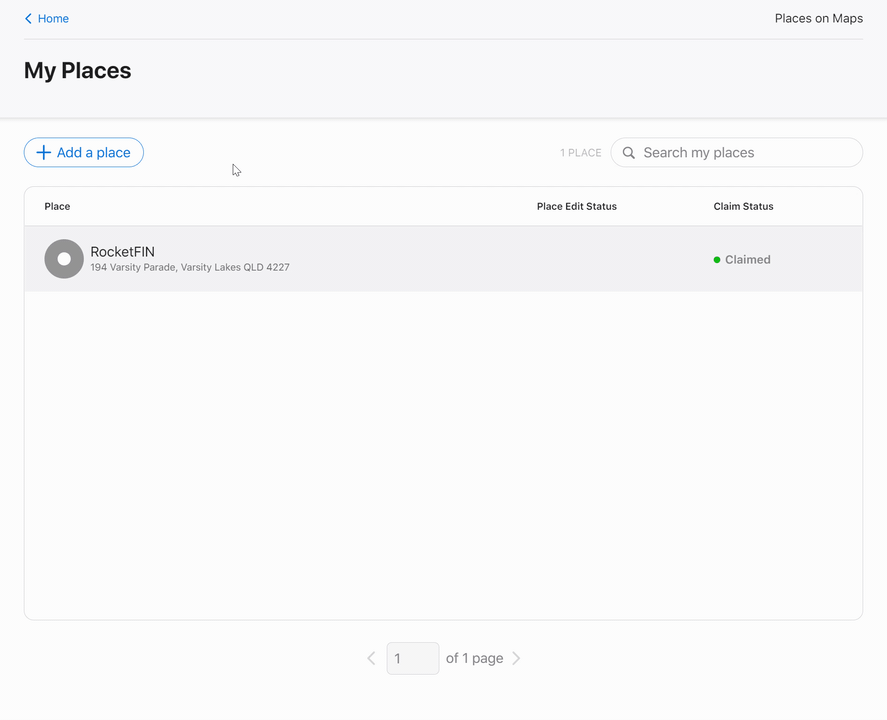 How to edit your business on Apple Maps
Now you've added or claimed your business on Apple Maps, you might want to edit or update your listing information (like your business address, hours of business, display name etc) so that local customers can find you from their Apple devices, walking (or driving) themselves right to your doorstep. Good news, it's easy!
Sign back into the Apple Business Register (Apple Maps Business Login) where you went through the Add or Claim a Listing process, and click into your listing's place name from the My Places page.
Once signed in, you'll see a list of your places and businesses. Simply click on the business you wish to edit or update on Apple Maps, and then make your changes by clicking 'Edit' next to the relevant section. Apple Maps corrections are easy.

You can update:
Your display name (so Apple Maps app users can recognise you)
Your business location, address and place status (are you open, closed?)
Your company website address
Your primary businesss phone number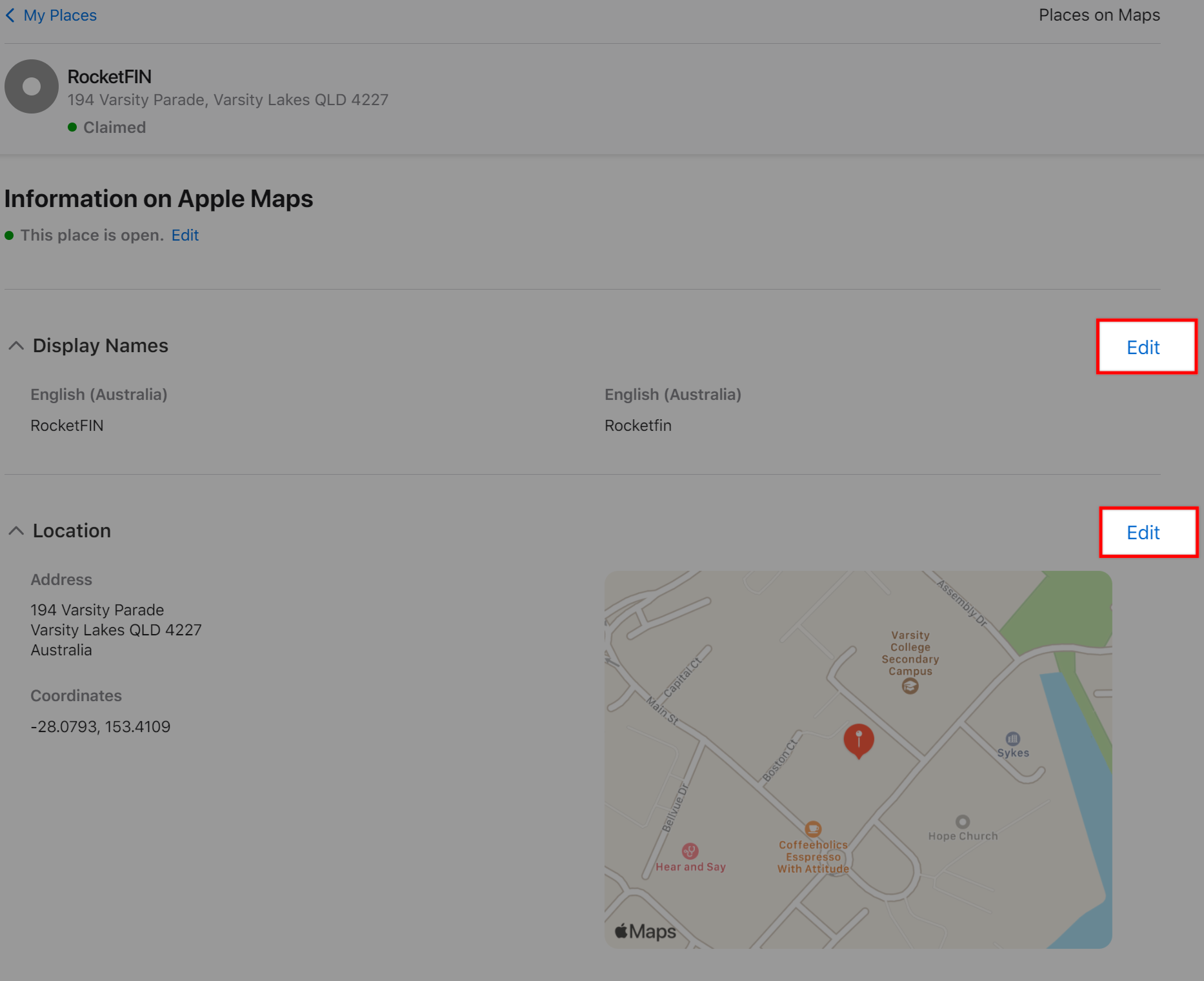 Why should I add my business to Apple Maps?
Although it's more a pure-play navigation tool and lacks the Google reviews and local guides features that Google Maps brings, Apple Maps is arguably the second-biggest navigation app used today, behind Google Maps. If you're not convinced, take it from Horace Dediu, one of the top Apple analysts, who suggests that Apple Maps is easily used by 1 billion users. Easily. That's 1 in 7 people, globally.
In fact, Apple Maps drives a ton of visibility for small businesses. If you've been ignoring it until now, it's time to sit up and pay attention, because it may just be one of the most undervalued, free, local SEO tactics you can roll out for your business, besides asking for reviews.

PS: Found this helpful? Try our Google Reviews QR Code tool - a free way to instantly create a review page for your business.
---