How to create a business Facebook account in 5 easy steps
You've set up your business, now you need a Facebook business account. Follow our 5 easy steps to set it up today!
Table of Contents
Social media has become a dominating force in the marketing world. It allows you to:
Create adverts
Monitor engagement
Update your business's information
Speak directly to your customers
Some smaller businesses even rely on Facebook for it to act like their website - saving them the hassle and the money of creating a website from scratch.
Businesses commonly want to maximise their exposure, so taking advantage of showing up on a few platforms such as Facebook and Google is key.
Facebook has 2.91 billion monthly active users which is why it's a great place for exposure and building up your brand. Whether it's a personal Facebook account or a Facebook business page, you'll want to consider jumping on board.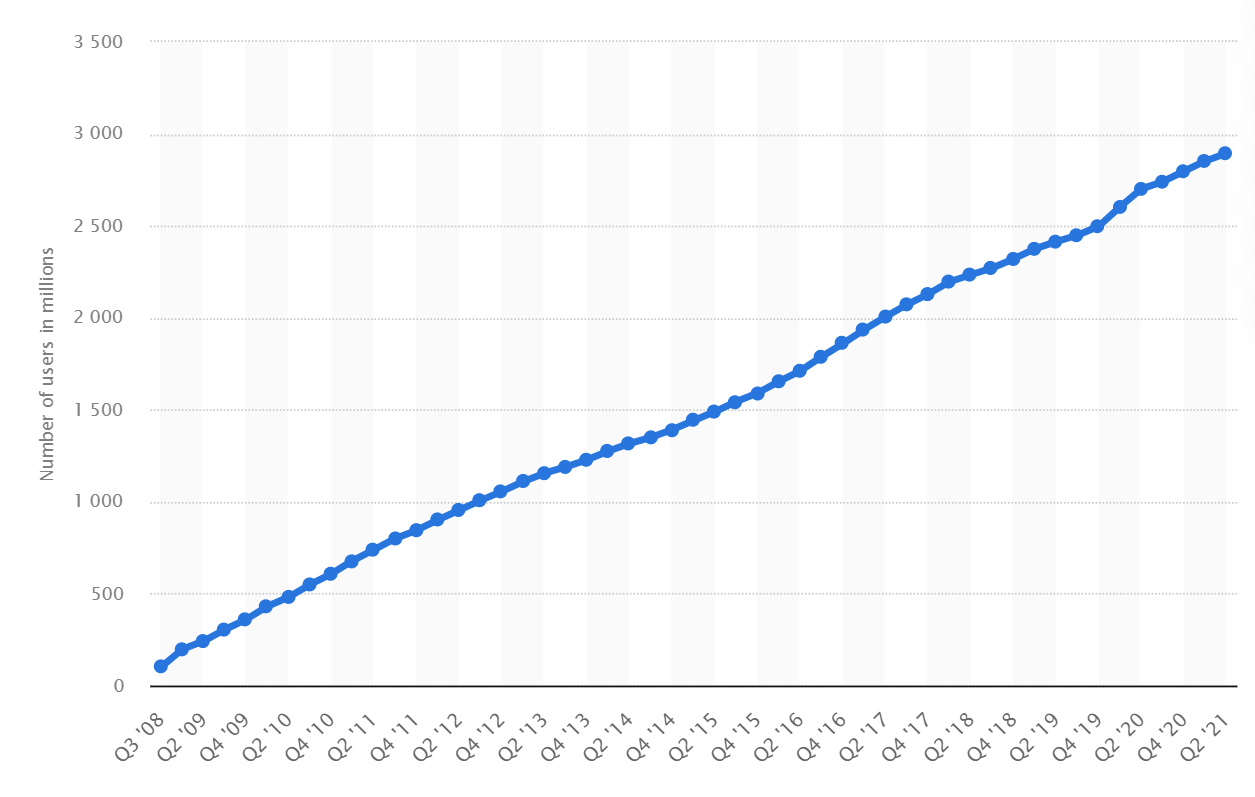 But, how do you actually create a business Facebook account?
As with many of the services on Facebook, it's simple to create a Facebook business page:
1. Sign up or log in to Facebook
A Facebook business page is managed by one or more administrators. They must log in to their personal Facebook accounts. So, if you don't have a Facebook account, sign up for one.
There's no need to be worried about what information or photographs are on your personal account. The information on your personal account cannot be viewed or accessed by visitors to your Facebook business account.
2. Create a Facebook business page
After signing in, click Menu on the top right of your home page.
A drop down list will appear with options such as Post, Story, and Page among others. Click on Page.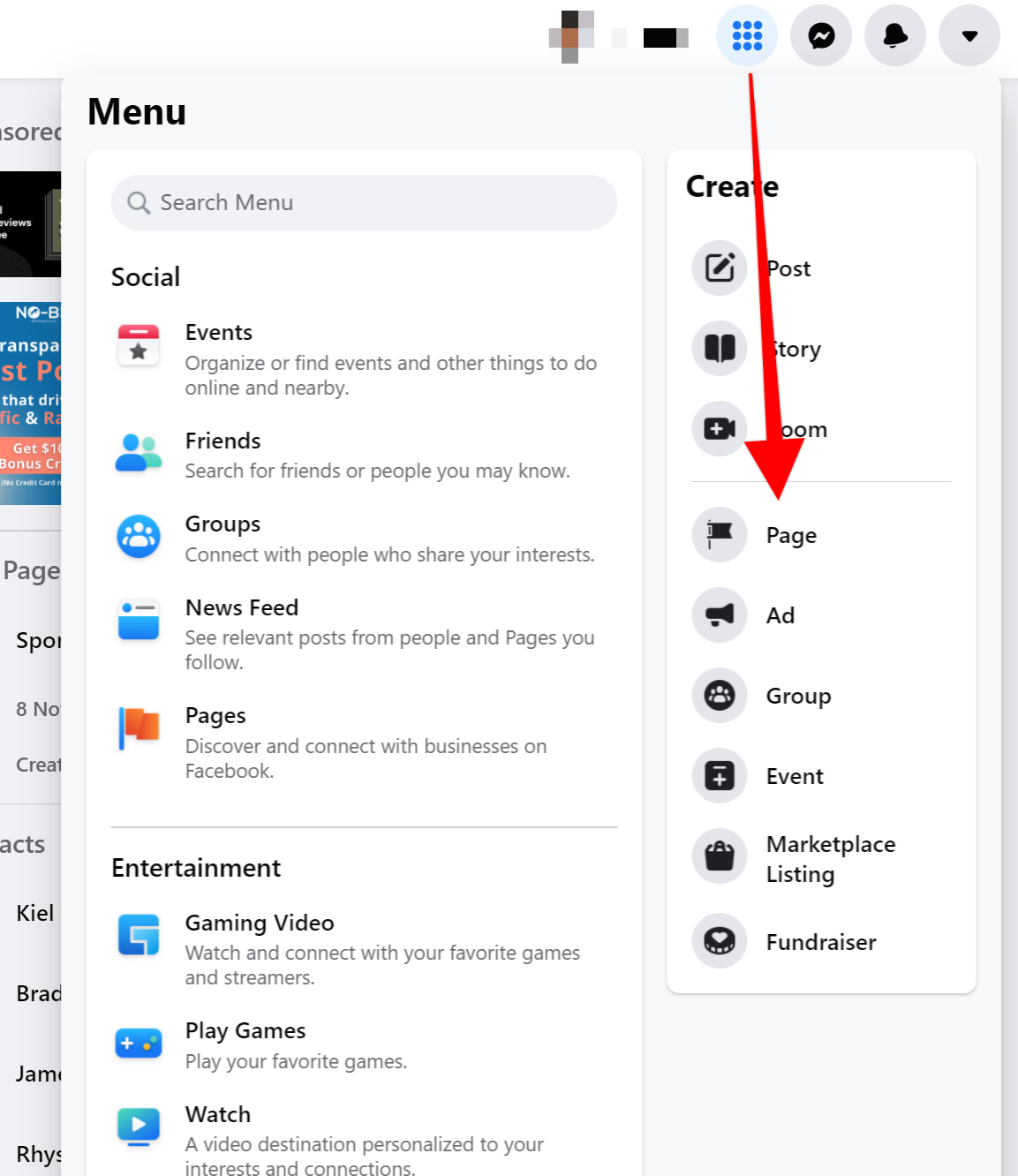 Enter your basic business information on the left panel. As you do, the right panel updates in real-time, showing you how the page will appear once created.
Enter your business name, category, and business description. You can add your business profile picture and cover photo on the same page, or do it later after creating the page.
When done, click Create Page button at the bottom of the left panel, and you are done. Now it is time to add some more details to the page.
3. Add business details
Once you've created the page, the next step is to add all the relevant information about your business. This is important because it tells visitors:
How to contact you
Where to find you
More about your products and services
Your opening hours
It should present you as a credible business. The more details you have, the more searchable your page is.
On the homepage of your new page, follow the instructions in the Set your Page up for Success section. They will help you fill in all the relevant details, add photos if you didn't add them before creating the page, and even invite people to like your page.
4. Personalise your Facebook business page
After completing the steps above, you should have a complete business page. It's important to remember that you need to stand out against the competition - having a Facebook business page isn't enough.
You need to personalise it:
Add a unique CTA (call to action) by clicking the blue Add Button box.
Add a username. It should be easy to type and remember for your customers to find you easily.
Customise and add different tabs and menu options. Click on Settings then click Templates and Tabs on the left panel. You can also add tabs by clicking on More on the home page, then Edit tabs.
5. Invite people and start promoting your Facebook business page
Technically, your page doesn't exist if no one ever sees it. Start by inviting your Facebook friends to like your page by clicking on the Invite friends to like your page section. This ensures your posts get more impressions.
Link your Facebook business page on your other channels and platforms such as Twitter, Instagram, and your website if you have one.
You can also like other pages and join groups to build awareness and engage with and study your customers.
To improve your content on Facebook, make sure that what you're sharing is relevant and engaging for your potential customers.
If you would like to invest in marketing, you can pay for Facebook ads and sponsored posts.
How about Facebook Business Manager?
If you're setting up your Facebook business page, you've probably heard of Meta Business Suite (previously known as Facebook Business Manager).

You might want to use Business Manager when you:
Need to give access to many people within your business
Need more reporting or insights (such as reports from campaigns, ad sets and creatives)
Require more ad accounts (not just one)
Some businesses might prefer just having their one Facebook page, but with Business Manager, you can manage your ad accounts and pages (if you have more than one) more securely, more effectively and more scalably.
Not only that, but you can see who in your business is working on what and what they have access to. It's a great way to manage your advertising.
You can give someone Employee access or Admin access - Admin has full control of the business, whereas an Employee can only work with some tools and assigned accounts.
Similarly, there are advanced options to edit or view finance history. For example, you can assign someone as a Finance analyst or a Finance editor - an editor can edit information and payment methods whereas an analyst can only view transactions.
Overall, Business Manager may be something you want to look at when your business is growing, you're ready to jump into paid ads, or you're bringing a marketing agency on board. It allows you and your team access to more helpful tools than just the standard Facebook page.
Advertising and measurement services
You need to engage followers, increase brand awareness and reach out to potential customers organically. To know whether your page is growing, use the Insights section on the homepage of your Facebook business page.
To actively participate in your marketing, there are controls on your Facebook page where you can measure the effects of not only your advertising but your content, too.
You can collect data from information such as:
Likes
Shares
Responsiveness
Page visitors
Page followers
Orders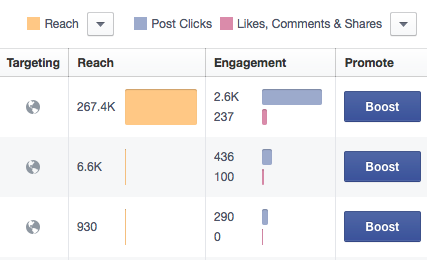 You can start off by reaching out to existing Facebook friends, but to reach other personal accounts, you'll need to have a marketing strategy with your content or ad accounts.
Facebook and other companies also use cookies to gather this information from a personal account user - they just need to have them turned on!
Cookies and similar technologies
If you're going to set up a business Facebook account, there may be some areas of the internet that you need to be aware of.
Facebook business pages rely on data of traffic and engagement (clicks and how long someone was active on your new Facebook business page).
Many websites use cookies and similar technologies to improve their services, and monitor engagement. But, it's good to know what cookies actually are.
In effect, cookies are pieces of data created by the sites that you visit.
This means that cookies on Facebook can deliver valuable insights about Facebook users to a business page.  
There are essential and optional cookies, such as remembering log-in details or for access to read content on a website - but, whilst it can be helpful for a Facebook business page, they can make internet users feel overly cautious about being tracked.
Many websites allow essential cookies, and if you have a personal Facebook account (as well as your business account), the platform will show you ads based on your previous search history.
Not only does it help those businesses that create a Facebook page, but it can encourage certain features and improve the services of the platform as a whole.
For example, if Facebook pages are not showing up with search results, then cookies from Facebook will show that users aren't landing on a page. The page visitors will be low, and analytics will show an anomaly to provide and improve Facebook for the future.
Facebook can then look into improving the user experience and make changes accordingly.
Allowing essential and optional cookies benefits the business and the user; online interest based ads can actually help users find a business that they've been looking for.
If you do create a Facebook page for your business, you'll want to know about the analytics to provide important information about your reach and engagement.
What are the benefits of using a Facebook business account?
93% of businesses are active on Facebook - if someone is searching for a specific product or service, you will want to make sure that you stand out from the vast competition.
Apart from the access to a wide audience on Facebook, here are some reasons why you should use a Facebook business account.
Creating a Facebook business presence and managing it is completely free. There are several free tools you can use to increase your reach. This makes it affordable even for small businesses.
Facebook allows you to directly reach your target customers based on age, gender, and location.
The instant messaging features allow you to directly interact with your customers.
Through Facebook analytics, you can measure the progress of your Facebook campaign.
You can drive website traffic from Facebook if you post links to your website.
If it doesn't work for you, you can just delete or 'unpublish' it just as easily as you created it.
What are the downsides?
Although it is great for businesses, there are a few issues that you may have to deal with. They include:
Anyone with malicious intentions can ruin your reputation by creating an account and giving you a negative review.
As you are promoting yourself through Facebook, you are subject to various rules and policy changes. If Facebook feels like your business is violating its terms of service, it can delete your page without warning.
There is also an issue with privacy as all your posts are made public. You have no option of restricting access to your posts meaning anyone can access them.
How to represent your business on a Facebook business page
Most people will have a personal Facebook account, but there may be some more professional things to consider when choosing your:
Cover image
Profile photo
Business name (if you don't already have one)
Description
It's a bit different from setting up your personal profile, for example, you might not want to share any pictures of yourself on a night out or on the beach. However, your Facebook business page will benefit from photos of your team in front of their place of work or new product updates.
Things like selecting your business category, understanding Facebook products and analytics, as well as sharing relevant content on your Facebook business page will put you on the right track to success. It might even save you paying for a separate website!
Make sure you're appealing and engaging with your target audience. All information about online advertising relates back to the same thing - what is your niche? Why are you going to appeal to your potential customers more than your competitors?
Your page name and business category are what people will begin searching for, so you need to stand out. Your business information needs to be clear and shown in an aesthetically pleasing manner.
Branding is key - even on Facebook.
How to create a Business Facebook Page without a personal account
You don't need to use Facebook for personal use if you want a Facebook Business Page.
Simply go to create a new account, and use your business email address. All you'll need to include is your first and last name, which shouldn't be a problem if you're a smaller enterprise. But, if you want privacy, use a fake name!
Wrapping up
It's free and easy to create a Facebook business account. It allows even the smallest of businesses to monitor analytics and develop their branding with content.
Make sure you take advantage of a profile photo and cover image to be the first piece of branding that relevant groups of Facebook users will see. It's your potential customer's first point of contact with you after all.
Setting up a Facebook business account is the easy bit, but offering a great service and product comes down to the business. If your business is not up to scratch you may receive poor reviews.
Cloutly is a review management platform that helps you collect, respond to and showcase your customer reviews from dozens of review sites, including Facebook.
Increase conversions and boost sales by driving social proof for your business across the sites your customers are searching on.

Want to see how it works? Try it free now.
---