Email marketing for real estate agents is a great way to connect to your email list, entice them and stay ever-present in their minds. As long as you're delivering valuable content, that is.
Social media marketing can work for some real estate agents, but if you have a direct contact for potential and past clients, you know that they'll definitely see it.
Targeted, timely and engaging email campaigns can catapult your real estate business to success, fast. Not only do you want to generate new leads, you want to provide high quality content that gets opened, rather than immediately deleted and unsubscribed from.
Creating an email list is like finding a pot of gold at the end of a rainbow. It means that your marketing efforts are targeted and therefore, more effective. As a real estate agent, the more leads that you can convert, the better. It's all about that tasty commission for your real estate business.
If you already have potential buyers' email addresses then you're marketing is targeted and appreciated. But, don't send random musings or use it as a personal diary.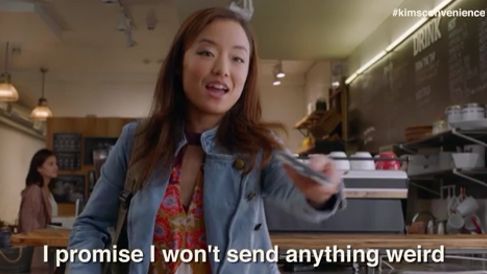 You need to get to the front of other real estate agents with a focused email list and epic email marketing campaigns. The real estate industry is all about relationships and your reputation. If you can maintain relationships with your email marketing, then you're onto a winner. You'll generate positive reviews, too.
Content marketing is key and excelling at your email marketing campaigns will drive real estate leads with big results. Let's get it sussed.
How to create an email list
Real estate email marketing of course begins with a full list on contacts. You need to be proactive, to some degree, in asking for contact details.
You can do this:
At an open house
Through your social media accounts, such as your Facebook page
At local events
Through a widget on your landing page
Use opt-in forms where relevant so you build a list with engaged readers
Through phone calls, simply ask permission to grab the prospective client's email address
The trick is to get relevant people on your email marketing list. There's no point updating your local butcher with new property viewings if they've never come into contact with your agency.
Interested and engaged readers will convert. You'll just annoy anyone outside of that - think of how many times you've unsubscribed from emails in your inbox. You need to treat your email marketing list like targeted ads.
Real estate marketing is necessary; you need to be strategic and organised. You've always got properties to push in the local market. While a social media post can work, you can't always guarantee that the people seeing it are relevant, such as a potential buyer, whereas marketing emails can be far more direct.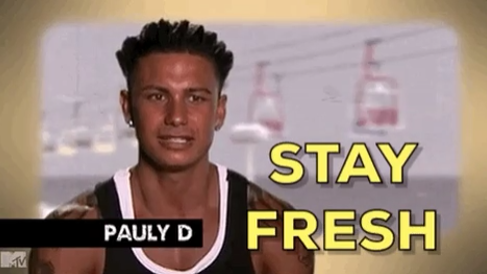 In your real estate business, you want buyer leads, but it's good to get your name and brand out there with engaging content. If people are aware of you, you'll be someone to think of in the real estate business when they do need you for renting, buying or selling. It's also a great way to stay fresh in the minds of past clients.
Types of email marketing campaigns
Once you start to collate your email list, you can start your email marketing as soon as possible with a welcome email. This email is key to defining your brand and also giving your clients an option to unsubscribe or not. If they don't then it's sort of free game (to an extent - no one want to be harassed, including your Tinder match).
Constant contact might work for a promotional campaign but existing subscribers don't want you clogging up their inbox daily. It needs to be timely and relevant, always.
Email frequency, the customer journey and great copy are all considerations for your real estate email marketing. If you recognise that you're speaking to a fellow human, you're on the right track. Although you can use automated email sequences, you still need to figure out how often people want to be contacted, and how they want to be spoken to (hot tip: not like a robot or a professor).
There are many types of real estate email marketing campaigns so that you can stay connected with your clients.
Welcome email
Newsletters
Promotions
Lead nurturing (email nurture campaign)
Sponsorship
Transactional
Re-engagement
Brand story
Video emails (you could even use your video reviews that you generate with Cloutly!)
Review request - yeah, you might want Cloutly for these
An email marketing campaign can look different each week. Drip campaigns are used successfully as it builds engagement over time which can lead to sales. With these, you can send emails out in a specific timeframe, perhaps one every two days. You could hint at a great property coming on the market, building intrigue and then day 6 let you prospective buyers know it's ready and waiting for offers!
Potential clients want to see relevant content in drip campaigns and personalised emails. Previous clients want to be remembered but not irritated.
Key things to remember with your real estate email marketing are sending a follow up email, including a call to action and analysis of your target audience or a user's behaviour with metrics - what would they want to see in their inbox. If you don't consider these things, then you won't see many results.
A follow up email goes a long way, too. People are busy, they need a little nudge or a reminder.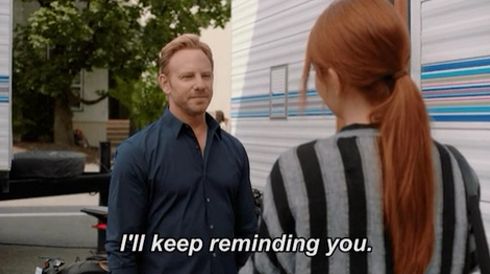 Who should I send my emails to?
You need to be strategic with your email campaigns - separate your email lists out with who would want to receive your email and who wouldn't. Email marketing platforms and you can link them to your CRM.
You need to organise your email list and regularly update it. For example, former clients will only want to receive a certain type of email such as a newsletter or updates with the market. You can't just send the same thing out to everyone.
Past clients still need to be nurtured with content as there may be a time when they might want to sell or even buy another home with you. But, if they've just bought a house through you, then they get an email about new listings and an open house, then they will feel just like another name in your database.
Email templates - to stop those 'uh-oh' moments
Email marketing tools like email templates can reduce errors. You can streamline your campaigns and their effectiveness by using real estate email templates for communication around:
Newsletters
Buyer leads
Seller leads
New listings
Welcome email marketing
Open house notifications
Former client emails - a check in or updates re: market value
Once you have your email template, you can quickly update the content week by week. It's good to keep your branding consistent and sleek - templates can help you master that and save you time.
You can even use a subject line template to stop yourself landing in someone's spam folder. Things that might trigger this is the contact's name is misspelt, other spelling or grammatical errors or you're using too much punctuation. Keep your subject line clean and well written, with updated contact details and you should avoid this.
How to measure your real estate email campaigns
Real estate professionals can identify possible leads from email marketing statistics. These include:
Click through rates
Email campaign open rates (including the welcome email)
Bounce rate
Conversion rate (your call to action will influence this)
Actions taken from email (you can even see if people immediately deleted it - ouch!)
If someone doesn't read your email, or click through to your landing page then they're likely not interested in what you're sending them. You can mix up your style of emails to them or reduce your communication. But, if you're seeing some of your email list with high click through rates, then there's potential to convert them into your next renter, buyer or seller. With this, you could maybe give them a call to solidify their interest. Nifty, hey?
Email marketing software
Real estate email marketing campaigns can be made easier with email marketing software. As a real estate agent, you're usually out and about, so sending an email manually might be a long shot.
An email marketing platform can simplify your email campaigns. You can automatically send out multiple emails in a specific time frame, review the analytics from the email tool and edit the content easily. Some even include email templates.
A popular and free tool is Mailchimp, but you might also want to consider BombBomb or HubSpot. Anything that integrates with your current CRM and streamlines your email campaign process will see an increase in real estate leads.
An email tool can generate leads whilst you're networking or out selling.
Ingredients for real estate email marketing success
For lead generation, lead conversion and less time spent networking, your email marketing campaigns should:
Have high click through rates to real estate landing pages
Excellent and compelling copy (especially in the subject line, that's the first hook!)
Include a call to action
Be targeted
Have an up-to-date email list with relevant people
Real estate marketers love email marketing campaigns for good reason. They work. They save you time. They boost conversions and up the commission.
You can define your brand and show you're in the know with this real estate marketing channel. Be direct, provide engaging content and attract your target market.
Just don't forget to send out your review request emails - these generate authentic social proof and if you use a tool like Cloutly (free trial offer here), you can even send out video testimonials to your email list.