Reviews can be a deal maker or a deal breaker for any business, including your real estate company.
You want reviews that contain phrases such as:
Stress free
Such a pleasure
Fantastic realtor
Extremely responsive
Wonderful job
Good advice
Extensive knowledge
Huge help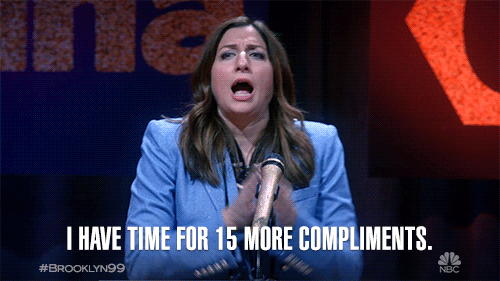 This is what will make you stand out from the other real estate agents.
If you want to know what kind of real estate agent reviews will win you repeat and new business, read our guide below.
Why is it important to get a good realtor review?
It is important to get a good realtor review in order to maintain old customers' interests and attract new ones, like first-time home buyers.
It's extremely helpful not just for the agent's business, but it informs potential customers.
Did you know that 93% of customers check online reviews before buying any goods or services? Moreover, 94% of all purchases are made from businesses that have an average rating starting from 4 stars. Reviews are extremely important.
Consistently positive reviews for an awesome realtor will push a novice real estate agent to be better. You can actually learn from your competition's reviews, for example, a review that states: 'even the first phone call introduced the agent to us with great knowledge of what we were looking for, and great advice for first time home buyers'.
A newer person in this industry can see that even from phone calls or an initial meeting, you can generate success just by showing yourself as someone that does a bit of background research prior to speaking to new clients.
It's about being absolutely fantastic throughout the entire process, not just at the end when you remember that you need a review.
Reviews are like the bread and butter for agents. Clients will instantly put faith in agents to find their dream home and future real estate if someone has already outlined their amazing closing process.
Therefore, any real estate agent needs great reviews to boost their business.
A good review builds a reputation
You need good reviews to build a reputation for your real estate company.
What customers say about your business is what potential clients will believe. Inform your happy clients where and how they can review your outstanding services to build your reputation.
It's a tough market out there for first time buyers, so if you're a phenomenal agent, your reviews will speak for themselves - you can then save money on advertising!
A good review establishes trust
You will build trust with future customers when they see positive reviews of your real estate business. Clients are more likely to come to you because they have proof that you are an honest person who can help them with their home buying process or with selling houses.
If you can make the closing process a pleasant experience, and an exciting one, there should be no doubt that your reviews will establish you as a trustworthy real estate agent.
A good review boosts your SEO ranking
You get high rankings on a search engine, like Google, when your real estate company has many good online reviews.
If you can improve your SEO (search engine optimisation) with positive feedback, then that is, in effect, a free marketing tool!
Based on your Google reviews and rankings, you are likely to appear among the best realtors when a customer searches for a real estate agent in your location.
More potential clients will be aware of your company and will be more likely to seek out your services.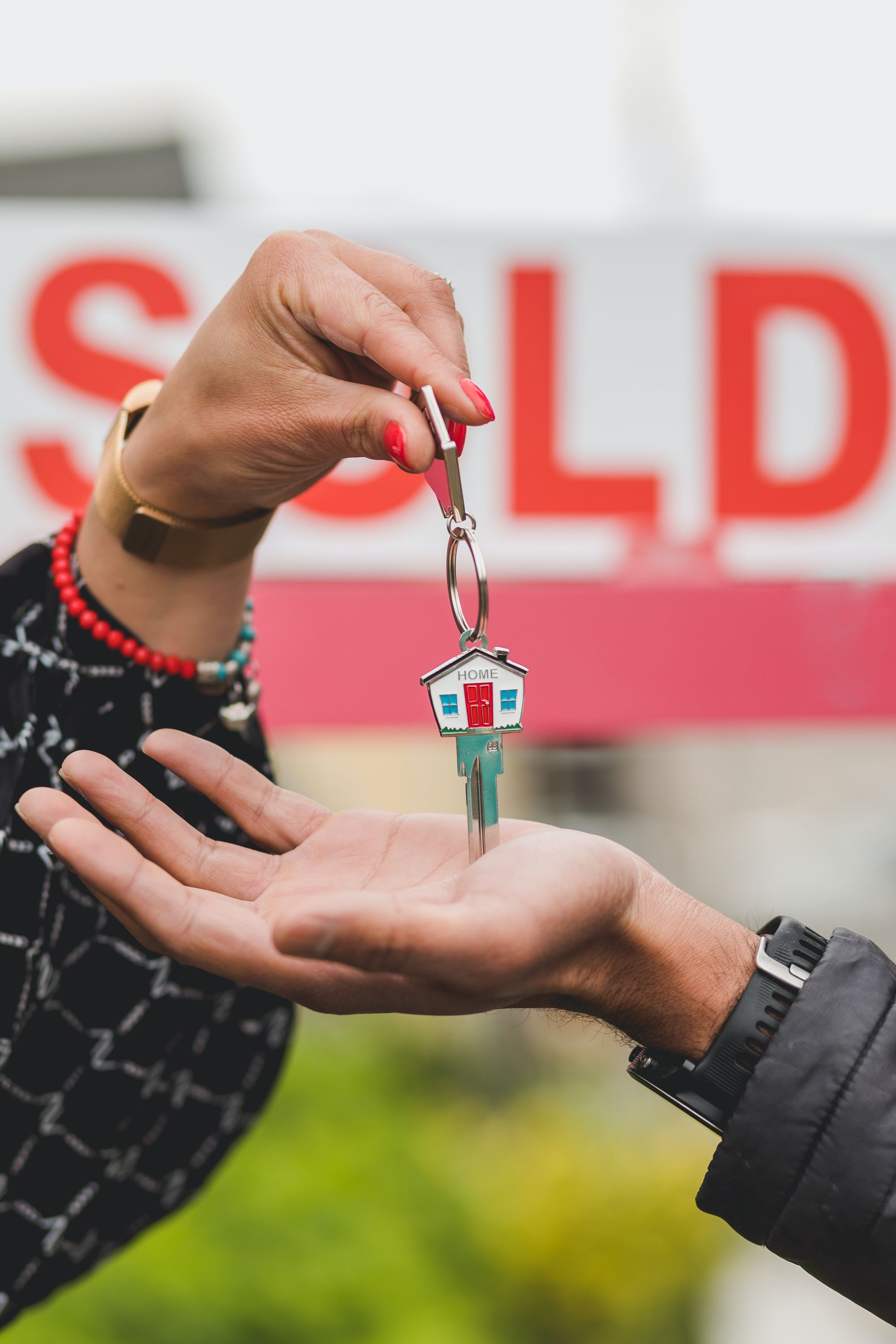 Examples of client testimonials
There are many types of reviews out there which we categorise into: the good, the bad and the ugly.
You will have different types of clients each day. Whether you're working with home buyers or home sellers, your review will vary depending on the selling process and buying process.
Some will be completely satisfied, while others will have unmet expectations. At the end of the day, both are likely to give testimonials.
Unsatisfied customers could be a result of unrealistic expectations or a hitch on your part. At times there will be reviews that are completely odd, a case of mistaken identity or someone out there who takes pleasure in ruining your reputation.
The real estate process can face variables, so sometimes things will be out of your control and it could just be the blame game if a home is sold to another client. Disgruntled reviews are slightly out of your control, but if you're clear and transparent through the entire process, they can be avoided.
All these reviews matter to you as a real estate agent because of the impact it has on potential clients. However, what matters the most is how you respond to each one of them.
A good review example

This glowing review would score a real estate agent repeat business and new business, and for good reason:
It was a real pleasure working with Tania. We weren't sure whether we really wanted to sell our first house but we had seen an open house on our street (in a quiet suburban area) sell in one day, with multiple offers. We met with Tania and explained our reservations and from the get-go, she was extremely patient and eased our decision making process. We had a professional photographer at our house and within less than a week, we had offers way over our asking price.
Tania truly understands how to sell houses. She made the process incredibly easy and her thorough knowledge, not only of general real estate, but of the local market made it a great pleasure throughout the whole process.
Now our good friends are going to get their house ready to sell as they saw that we were extremely happy. She's the best realtor with a great team around her.
This isn't just a review that contains glowing praise, but it contains specific information that will inform other home sellers of the real estate agent's capabilities.
It's clear that what this realtor is great at doing is working with first home sellers, understanding the local market and getting great results (with offers higher than the asking price).
Anyone reading this can clearly get that the realtor was helpful in selling the property for first-home sellers in a specific area.
A bad review example
A bad review doesn't necessarily mean a diatribe loaded with disdain, it can also mean a review that doesn't benefit the real estate agent due to its minimal information, that would neither promote their services nor specify what the real estate agent's niche is.

This could also look like:
I met with Paul when I saw such a beautiful home online and he was the listing agent. It was clear that I was not his only client as he didn't respond in a timely manner.
I thought we might reach out to the entire team to see if they could get back to me but no one was helpful and I missed the closing date.
We only learn that Paul and the rest of the company weren't responsive, we don't learn what type of real estate transactions he specialises in, what type of home it was and what type of buyer it was (single, with kids or married).
Not only does it sound negative, but also not very informative. A good negative review would have had enough details about customer dissatisfaction meaning that the agent could provide a fair response.
As a real estate agent looking to get more customers, you could promise faster response time but it will still feel vague.
Overall, it doesn't paint Paul out to be the best realtor and the lack of information makes it seem even worse.
A review which should make you question whether you're in the right profession…
There are bad reviews then there are terrible reviews that not only tell the world that you're a bad real estate agent but can also suggest that you're a bad person.
I tried this realtor despite the other poor real estate reviews as they were the only one available to help me find a vacation home. All I can say is, NEVER AGAIN!!!!
It was not stress free, the buying process was made so complicated with them insulting the home owners of the home that I really wanted to buy.
They have all the qualities of an evil dictator and I have no idea why they even have a real estate license when they clearly don't like people, let alone houses. Valuable advice would be to STAY CLEAR, the entire process will be giving me nightmares for years.
This review is so ugly that it could be inferred as spam, but as this review mentions other reviews it may be true. Also, many platforms like Zillow actually verify their reviews.

It will have a great negative impact on your business. Anyone reading this will actively avoid working with the realtor.
The manner with which this review is handled will need to be very sensitive, and if it is all true, maybe quit the agent needs to quit their day job.
Why would someone want to review a realtor?
If a customer is satisfied with getting the right house or selling a home through your real estate agent, they will be more than happy to write a review.
A happy customer will do whatever it takes to promote great service, especially if they have had bad experiences in the past. Be sure to let your customers know how and where to write reviews about your real estate services.
If you're an absolutely wonderful agent who has found many people their dream home, then reviews should be in plentiful supply.  Your outstanding service doesn't just end with one client, it becomes your mark of success in your reviews for years to come.
Unsatisfied clients will also want to review a realtor, either to warn others about the bad services or to express their dissatisfaction. It is therefore important to give all your clients great and consistent service for many great reviews.
Final thoughts
Online reviews are an integral part of your marketing efforts. Buying or selling a home is one of the biggest decisions someone can make, so they'll certainly be doing their reasearch!
As an agent, your reputation is your lifeblood. You should always ask for client reviews on the sites that matter most to you, like Zillow.

Wish there were a way to get more reviews on autopilot (without having to spend hundreds of dollars across various platforms)? Good news! That's where Cloutly fits.
Maximise the number of successful reviews you receive from clients (on the sites you choose), by leveraging Cloutly's video review campaigns. It's the fastest (and most personable) way to get people spreading the word about you.
Start your free trial today!