If you work in the real estate industry, chances are you've heard of BombBomb.
Businesses are starting to realise that clunky text messages and dull emails are a thing of the past. Customers want authenticity, humanity, and that personal touch.
Much like Cloutly and our video campaigns, BombBomb has realised that email marketing is made much more impactful with a video email or video messages.
It's quick and effective to get your message across. Whether that's a new home you have for sale or as a way to request a review on any review sites like Zillow - you can do it in a manner that's going to be appreciated. You can even make it super entertaining (that's our advice anyway). Don't be camera shy.
Long gone are the days of long, drawn-out email and text conversations. Incorporating video has never been easier, and it's giving businesses their humanity back. It's a great way to ask for your real estate reviews.
If you set up a BombBomb account, you can wave goodbye to the issues of time and distance - send video emails in real-time to prospective clients and past clients.
Boost your real estate business and stay connected.
What is BombBomb?
BombBomb is a software tool that lets you record, upload and send video messages to people from your smartphone or computer.
It places emphasis on being pretty easy to use and you don't need fancy software or a great camera to enjoy all the features.
In a nutshell, it's a marketing platform for email marketing campaigns. With the software, you can:
Use it for your sales teams and connect with clients and potential leads
Increase lead generation and lead conversion
Encourage referrals by sending tracking videos (through email, text or social media)
Get rave reviews (not horrific ones)
Email marketing has been a drag for long enough. Customers can dread seeing yet another boring email clogging up their inbox.
But with BombBomb, email campaigns are actually something your customers will want to open. With unlimited video emails, you'll be able to store and send as many as you want - just remember not to irritate your prospective buyers or sellers. No one wants a needy estate agent.
On the marketing platform, you can use video texting, video email and social media sharing - so it's kind of thought of everything in terms of marketing campaigns.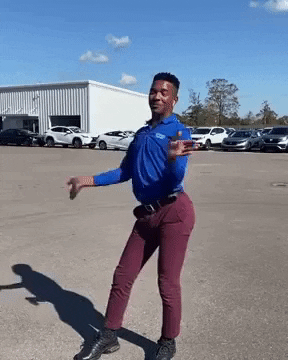 You can even share videos on your social media!
Can I get reviews with BombBomb?
Not directly, but it can help you connect with your customers in a fun and personalised way. This, in turn, might help you get reviews.
However, BombBomb doesn't help you with:
Requesting reviews (not specifically anyway - unless you ask in your videos)
Monitoring reviews from multiple review sites
Responding to reviews
Displaying reviews on your website
So if you're looking to streamline your Zillow review requests, or up your 5-star review game on Google, you'll need to use another tool - like Cloutly.
As email marketing software goes, it's pretty popular. Especially as video strategy is taking hold of online businesses as a way to connect with your customers, without having to physically be in front of them.
What tools does BombBomb integrate with?
You don't want to have to sacrifice everything you know and love for new email marketing software, even if it's got video campaigns.
The good news is that BombBomb integrates with many popular apps (800+):
Gmail
Google Chrome
YouTube
Zapier
Agent
Outreach
Salesforce
Outlook
And many more.
What businesses will benefit from BombBomb?
Businesses in the real estate industry will benefit as it's a way to be ever-present in your buyer's or seller's mind.
It works for real estate agents because you need to:
Budget for marketing - and BombBomb handles your personalised communication
Use social media
Encourage referrals
Have a real estate newsletter with all of your hot properties (this time, you can use video to go into detail about them!)
Build brand awareness
Respond quickly
Rather than calling your clients all the time, they'll get to hear from you in a more personalised, yet less invasive manner. Video messages are more enjoyable to watch and you can (hopefully) address everything the client is looking for, or wondering about in regards to a property.
You can even share your Zillow information in the video and ask for a review! Just make sure you give out the correct details so you don't miss out on a sale.
Although BombBomb is a popular tool for real estate agents, it's not just isolated to that industry. Email marketing software can work across industries.
BombBomb could also be a solid option for:
Hotels and restaurants
Medical centres
Beauty salons
Trades
Transport companies
Tech companies
Fitness centres
Retailers
If you send videos, it shows you're thinking outside the box and that you recognise customers want more than bland, automated text.
Get creative and record an epic video.
How much does BombBomb cost?
BombBomb pricing is split into three categories:
BombBomb Essentials: $33 USD per month (if you bill annually) or $39 USD billed monthly
BombBomb Plus: $49 USD per month (if you bill annually) or $69 USD billed monthly
Custom pricing solutions depending on the size and budget of your business - you'll need to request a demo
There's a free trial, too.
Is BombBomb worth it?
BombBomb knows that incorporating video into your marketing efforts works magic. If you want to add a personal touch to your real estate prospecting and feel like you need a video tool to engage with clients, BombBomb could be a great solution for you.

If you're exclusively looking for a tool that will help you maximise the number of reviews you collect on sites like Google, you might want something a bit more fit for purpose.
With a tool like Cloutly, you can send personalised video review requests to your buyers and sellers, respond to client reviews, collect video testimonials and showcase all your reviews (from all your review sites) in a single, simple website widget.