Real estate reviews can feel like a perilous winter. You'll score one review per client (two, if you're lucky) with each client representing weeks or months of preparation, work and soul-destroying service.
But when the positive reviews come in (and the snow melts), oh boy is it worth it!

As a real estate agent, online reviews are your lifeblood, your marketing, and your reputation. They're your ticket to winning predictable business from clients who want to know they're in the best hands. So, how is it done? What's the approach to winning more real estate reviews?
Even the thought of asking for real estate agent reviews can feel awkward, and it's all too easy to miss your moment. But as a real estate agent, you know you need positive online reviews to show up on Google, Zillow and other real estate platforms.
An increasing cadence of five-star reviews is a sure-fire way to land future clients. Prospective buyers and sellers want to know you're trustworthy (and successful!). Whether you're a new real estate agent or someone who has been in the business a long time, you'll want to prioritise your review requests.
Zillow reviews,  Google reviews and other review sites give you the opportunity to build and showcase your social proof and become a top-rated agent.
Online reviews and testimonials
It can be awkward to ask previous clients to post reviews about your real estate business, especially when there are so many review sites. A challenge when you're competing for new clients is standing out! Review requests help you build the social proof you need.
The good news is that there is a winning formula for getting reviews in real estate:
Ask early
Create a home buyer success story
Ask again
Make reviewing extremely easy (use a tool like Cloutly)
The formula for brilliant real estate reviews starts early in the client-agent relationship. If you've delivered a smooth experience, your clients should be more than happy to review you.
Clients appreciate transparency. Don't be afraid to have a candid conversation about the review process and make "the ask" early in your client-agent relationship. It's always okay to have a laugh, get the conversation flowing and plant the seed in their mind.
Next, create the review you want to see. If you need glowing reviews, strive to deliver glowing service.
Impress your clients and they'll have more positive things to say in a future review.
Finally, you'll need to simplify your client's path to reviewing. Do the heavy lifting for them and send them a simple link they can use to review you. You can use Cloutly to do this automagically!
People expect to leave reviews for businesses nowadays, so asking for a write up isn't something that will come as a shock to your client. Fingers crossed, they're happy to do it! Your job is to make it easy to get the online real estate reviews you need to build your reputation.
Ask for reviews early
It requires a bit of social tact to ask for reviews without seeming desperate. That's the last thing you want to do! It's important to raise the topic, though, and make sure your clients understand how important more reviews are to you - the real estate agent - and the agency. Don't be afraid to bring it up.
Talk about your previous clients, the reviews they left you, and how it's helpful to receive that candid feedback (especially on review sites that matter to you, like Zillow and Google).
Use social media to engage your prospects
Facebook, Instagram and even TikTok are great places to build social proof, collect reviews AND engage your audience.

Create engaging social media content, share images and videos of your listings and always think of ways you can best be of service to your audience as an ongoing process (perhaps with helpful content, like information on first home owner's grants or little-known finance tips- things a potential client would find a big deal).
These are great ways to naturally win more clients and more reviews on the review platforms you care about.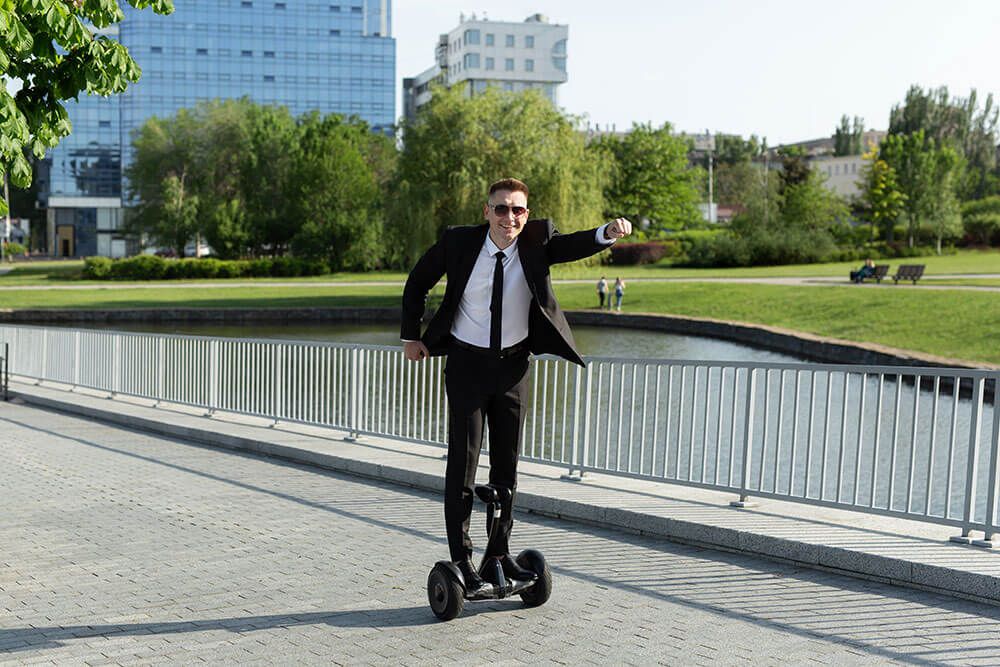 Building trust with a community and fostering legitimate conversations across social media trumps your resume, work history and gilded business card, especially in real estate.
Ask in offboarding emails
When your client's home sells or is purchased, your job is almost done. Write one email or a series of emails that help to offboard your clients after the property changes hands.
Add writing a review to the offboarding checklist, or mention that you thrive on reviews and would love if they could share their story.
Create a success story
Ultimately, as a real estate agent, you greatly contribute to successful outcomes and happy clients. They'll remember the way they felt listened to, heard, catered to and cared for during the buying or selling process. Maximise these touchpoints to increase the odds your clients leave a glowing review on one or more platforms.
The best reviews you'll ever get will come from the success stories you create.
Start by creating great experiences. This is what you do best, and it's always important to hone your craft. You want to create a culture of successful outcomes: satisfied sellers and ecstatic buyers!
Give your clients something to talk about by exceeding expectations at every corner.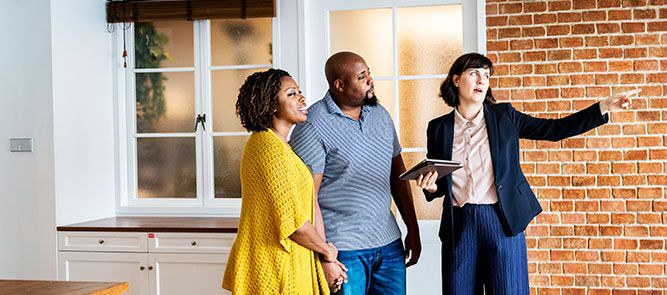 Make reviewing easy
One of the keys to getting a review - and a detailed, positive review at that - is to make sure reviewing is extremely easy for your clients. Especially during that critical window of time after closing but before your client-agent relationship wraps up.
Send emails, prepare a congratulatory hamper or gift, leave little reminders on social media, but most of all - always include a clear and easy-to-follow link or easy instructions.

(Cloutly makes this simple for both parties, so you'll never need to manually chase up your clients).
Provide a link directly to your review pages
A direct link to your review page makes it easy for the client - if it's easy to leave you a review, then what's to stop them? Do the hard work in advance!
On Google Maps, for example, simply navigate to the review page of your own business and click Write a review, then grab that URL.
Use this method to get the closest possible link to reviews on each platform you care about. If you're the admin of a Google My Business listing for your agency, follow these instructions for a simpler method.
You can even leave a link to review you as a real estate agent in your email signature! But why stop at a Google review? Use a tool like Cloutly to connect ALL your important review sites in one place (including Google reviews).
Ask for platform-specific reviews on each review platform
Finally, you can sometimes get multiple positive reviews from one client by asking on a per-platform basis. For example, send a friendly closing message through Zillow to see if you can earn a Zillow review.
Close out your Facebook messages with a quick request for a Facebook page review. If your approach is authentic and friendly, most satisfied clients are typically quite happy to write a positive review for you across a few platforms.
Ask for the right reasons
Last but not least, know how to ask. Gauge your audience and which approach will work best for charming a review from clients who have enjoyed working with you.
It's always okay to be honest! All businesses (and successful real estate agents) need reviews. You're no different. Don't be afraid to say so in good humour! Great relationships with clients often translate to great reviews in today's market.
Personal experience: encourage clients to leave a testimonial
Ask clients to tell their stories and share their experiences with friends and neighbours.
Those who want to tell the story of their home sale or purchase may see your review as the perfect opportunity to tell that story and spread the good word about you - their favourite real estate agent!
Also consider collecting a variety of text AND testimonials, which are extremely useful for social proof and authority-building in your marketing collateral, on your website, agent profile or other sites.
Spread the word, you'd love to help friends and neighbours
Ask clients to spread the word about the great experience they had with you - the state's top-performing real estate agent ;) Even if they don't leave an online review, they'll probably refer you to friends and family.
Potential clients are everywhere, but referrals from existing clients is often the best way to quickly spread the good word about your business.
Final thoughts
Reviews are important for any business, but for real estate agents, you rely on positive feedback to win the trust of new clients in a competitive market (dealing with LARGE assets).
Even if you're working for an agency, you need to stand out from your competitors. A growing review base (your reputation) can make or break the client's research journey and final decision.
While a review request can feel daunting or uncomfortable in the beginning, driving real estate reviews is key for real estate agents. You need to stand out from other agents who are offering the exact same service as you. What's your point of difference? Make it your reputation.
The more personal and specific your client reviews are (a five star review is great, but a five star review with a compelling story is even better), the more your future, prospective clients will be drawn to your services when comparing you to others.
Don't take your reputation for granted, and don't rely on a verbal handshake to seal the deal. Get proactive about collecting Google reviews, Zillow reviews or collecting reviews wherever else your future clients are spending their time comparing you to other agents.

Try Cloutly for free today and discover how simple it is to drive reviews on the sites that matter most.