Real estate agents are always looking to maximise their online presence. Long gone are the days of impressive leaflets or reliable word-of-mouth referrals. And, sometimes a solid marketing plan will only get you so far.
Listing on all the relevant real estate platforms is one of the first steps but, where do the best leads come from?
Property listings and several features of these websites aside, you can pay an amount per month for Realtor and Zillow to send you leads. But, if you're choosing to buy leads, you want to know which one is worth it. Key differences that you should check for should be:
Which leads are intent-verified?
How many leads do you get per month?
Are they cold, warm or hot leads?
Are the leads exclusive?
Are the leads local (and relevant)?
How much is it?
Is there a referral fee per sale?
As a real estate agent, you want to buy leads to save you time cold-calling or running open homes without success. If Zillow Premier Agent and Realtor's lead generation can save you time and make you money, it's a no-brainer that you'd want to invest in a real estate website. Especially if you're already using this platform; you can increase your seller leads, meet potential buyers and multiply your market share.
When it comes to lead generation, which online property marketplace should real estate professionals be investing in?
What are the best leads to get?
At the end of the day, getting thousands of leads per month is all well and good if a few of them can become converted leads.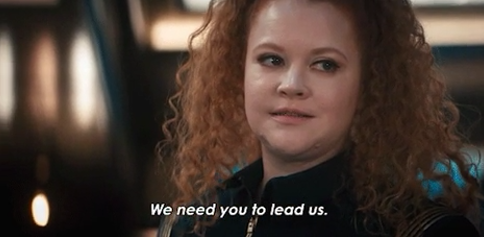 In the real estate industry, lead management goes hand in hand with lead generation. Even if you are sent a few 'hot' leads, you need to nurture the prospective clients and let them know what you can do for them.
Intent verified leads
With the lead generation program that you choose, you want to know what you're dealing with. If the Zillow Premier Agent program and Realtor lead generation feature can confirm whether it's a hot, warm or cold lead in your local area, then you know exactly what approach to take as a real estate agent.
Seller leads VS buyer leads
Arguably, the best leads to get are seller leads. Being a listing agent gives you a bit more confidence that you're going to make a commission.
Buyer leads can be a bit more tentative - you can't always guarantee that you'll find the perfect home or that they'll remain interested unless the market is a true buyer's market. It's all about intent when it comes to your leads - you want the real estate website to take out some of the guesswork.
The real estate business can be like a yo-yo - when the market conditions change frequently, you need your buyer leads and seller leads to trust your abilities.
Exclusivity
Okay, okay, so you're paying for leads but how do you know there aren't 20 other local agents receiving the same details? How do you know that the leads are exclusive?
Unfortunately, neither platform reveals this so it's hard to know, but, if you're out and about (which is why you're paying for lead generation in the first place), you don't want to miss out on a converted lead just because you took an hour or two to call the prospective client.
If it's first come, first served, then that adds a competitive edge to your lead generation in an already competitive real estate business.
Zillow Premier Agent lead generation
Zillow is a prominent platform for real estate agents. You can set up your agent's profile and list all of your hot properties. It's where people go to look at what's out there - yup, even for fun.
As it's a widely recognised platform, much like Realtor, it makes sense to buy leads from here. If you're part of Zillow Premier Agent, then your contact information will show up next to your property listing meaning it's so much easier for potential buyers to contact you directly. They offer warm and hot leads as well as direct contact details.
You can also choose a location, or the zip codes you want leads in, and pay Zillow for leads in that area. Prices depend on the average price of property listings in that area and how many other agents use the program.
You could pay anything from $20 - $60 per 1,000 impressions and it is Zillow's recommendation to pay for around 5,000 impressions a month. Out of this, you can hope to convert a very small percentage - but it's up to you to do that. Zillow leads are closed by you, and you only. The cost per lead will vary for each agent.
When it comes to Zillow leads, the platform itself does very well from it -it's their main source of income, so it's unlikely that they're going to shortchange the agents that use it. They want it to be a symbiotic and successful relationship after all.
Realtor lead generation
Leads on Realtor.com are generated by buyers who click a Contact Agent button on a listing.
This means they're intent-verified leads; using details of those that actively search for a home and sharing their details with agents who pay for leads in that area.
Specific pricing details are vague - some leads, it appears, can come from a free account, and the site's paid options begin at $25 a month. Much like Zillow leads, these prices are based on the median prices of homes in that area. There's no mention of a referral fee on their website.
These leads are shared with the realtors in that area, though, so you need to be quick. This can make it a bit disappointing. But, you can buy the entire area code so you can gain exclusivity. Of course, it can add up and paying a monthly subscription of upwards of $1,000 might not be worth it for these leads. You'll have to find that out yourself as each area will be different.
Realtor.com also offers Client Rewards, where buyers are incentivised to buy with certain agents to receive Google Nest home products and other installations. The transactions need to be upwards of $150,000 USD to receive these products. This might incentivise many buyers, so it's a good platform to consider when buying leads.
Are there better ways to get leads?
Buying leads can work, especially from these prominent property marketplaces. But, it's not guaranteed, you still need to do some convincing on your end and with little information available online about their referral process, nothing's a sure thing.
Real estate agents can invest in all kinds of marketing efforts - sometimes, it comes down to trial and error of what works for you and what type of property market you're facing.
One of the best and most consistent ways to generate leads, though, is having positive reviews across all relevant platforms, including Google, Zillow and Facebook. It's authentic social proof that proves to prospective clients that you know what you're doing. If you have a warm lead, and minimal time to nurture it, then letting the client see your reviews might be enough to get them over the line.
Built on real evidence of a real estate agent's success, reviews can put you as number 1 in a potential client's eye.
You can even use video testimonials across your marketing efforts which will generate leads whilst you sleep.
Wrapping up
These are major national brands when it comes to real estate and it seems that Realtor.com and Zillow are pretty comparable in terms of lead potential.
The main issue is that you don't know how many other realtors in your area are paying for these leads, too. Non-exclusive leads aren't great but in the real estate industry, that's pretty common. You need to be a salesperson and convert your leads, regardless of the competition.
These two companies, Zillow and Realtor, act as great data sources for real estate agents. If it brings more traffic to an agent's profile, then that's great, and if your leads are intent-verified, then that saves you some digging.
The key thing to remember is that you cannot sacrifice other areas of your lead generation if you sign up to one of these platforms. You still need to maintain your relationships, focus on your marketing and use the leads as a 'top-up' throughout the year rather than relying solely on them.
And, don't forget to focus on review management with Cloutly to push those leads over the line. Authentic social proof is what makes you credible and trustworthy in a highly compeititive field.