Marketing is a time-consuming and sometimes costly feat of running your own business. Review management is online reputation management, so it's good to know what it entails.
Reviews are everywhere. They're authentic opinions (most of the time) of a previous customer's experience with your business. It's very revealing for potential customers and can either convince people to stay away or head to your business. You need to pay attention to your reviews and start asking for them.
You might say one thing about your business, but you might not have any real-life evidence to support it. Social proof is powerful and persuasive. Perhaps, more persuasive than any of your marketing efforts.
Consumers trust online reviews and review management software is one of the most powerful tools you can have to help you with:
Boosting credibility
Generating leads (increase sales and revenue)
Saving costs on traditional marketing methods such as paid ads (hello, search engine results)
Speaking directly to the consumer
Conducting market research
Many businesses, though, put review management on the backfoot. Review profiles across a range of review sites, such as Google, Facebook, Tripadvisor, Zillow and many more are only populated by a menial amount of reviews. Reviews which go unanswered.
So, when we found out that review profiles are a huge problem with review management, we were naturally curious about how Cloutly could fix that.
Online reputation management should be at the forefront of any business's mind, so let's break down the 5 reasons why review management is so important.
1) Boosting credibility and trust
Business reviews matter. If you see a business with no positive online reviews, customers will steer clear. It makes people wonder why there's no social proof - why doesn't this business have customers - is it a scam?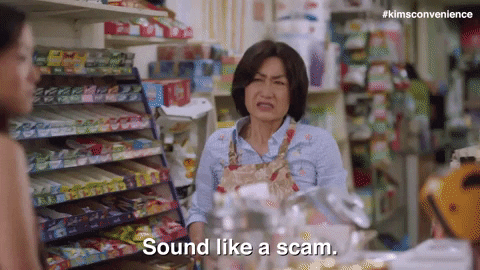 Online customer reviews help new and potential customers to trust you.
Reputation management services and platforms are based on negative online reviews and positive reviews. Without these, all you have is the reputation that you're trying to push, rather than a reputation that is established by how you're perceived by your customers.
For your online reputation to thrive, you need to:
Be listed on all the relevant review sites
Request reviews from your customers
Show off your positive reviews by embedding them or using a review widget
If you're saying that you have the best vacuum the world has ever seen, but your reviews say, "would do a better job using a broom" - then, that's failed marketing. And, customers will bid you adieu. Consumers trust brands that are established, and positive reviews can establish you from the get-go.
Trust is what makes the buying process enjoyable and risk-free for customers. When a good business collects customer feedback that's glowing, you'll be on an upward climb to further success.
2) Generating leads
Your company's online reputation (if it's good) can boost sales and increase revenue.
Just from having online reviews.
How, I hear you scream? It's simple - the more customers that write reviews, the higher you climb up the search engine. Especially on Google.
Even having bad reviews doesn't mean negative search results, for Google search results, the higher quantity of reviews, the higher you sit on Google Maps which is on the first page of the search engine.
When your business is featured on review platforms, even third party review sites, more potential customers will see you. It's almost a manner of advertising, just by having a listing.
On these listings, you can gain reviews displaying pure customer satisfaction, and attract new customers. You'll be generating leads just from sending out review requests.
Reviews are one of the cheapest, and most effective, marketing strategies that your business can partake in.
The online world of reviews goes together with online reputation management.
The more established your reputation is, the more success you'll garner. Reviews are a huge part of the decision-making process for new customers. If you have positive ones, you can ensure the customer lifecycle starts with seeing your reviews and then buying from your business.
3) Saving costs on traditional marketing methods
Online reviews are user generated content and authentic social proof.
As you'll be showing up high on search rankings from just having customer reviews, and having real people say things about your business goes a lot further than what your business has to say about it.
Google search results play a huge part in your marketing. With reviews, you can be up your SEO game and save money on paid ads.
If you're already showing up high on search engines such as Google with your reviews, then there's no need to pay to display your brand.
If you use reputation management software, you'll have a monthly cost, sure, but you don't really have to do much else other than record an epic video campaign to generate more reviews, and then respond to your reviews. Everything else is taken care of, and the results are extraordinary.
Don't invest in paid ads, marketing videos, an attempt at a viral TikTok video or even hiring to excess in your marketing team - just focus on your reviews for a while, and you'll see what we mean.
Review management is especially great for start-ups, when your budget is at the smaller end of the spectrum.
4) Speaking directly to the consumer
Positive reviews and negative reviews are invaluable to your business's growth, success and revenue. It's not just about your brand reputation either.
You can learn from customer feedback - it's effectively free consultancy. If someone says, Oh I wish your product had this feature, then you know that there's something your direct customers are wanting.
It's also important to nurture your existing customers. Especially the ones who have taken the time to leave a review. Reading online reviews can feel daunting, especially if you're a new business, but when you see those positive online reviews roll in, there's no better feeling!
Requesting a review, responding to a review and learning from a review is an opportunity to:
Connect with the customer
Show that you're also human
Learn from genuine feedback
Positive customer reviews also put a spring in your step. Who doesn't love an ego boost?
It's not just about receiving reviews, it's about responding to every single one of them. Unless they're fake of course. You'll want to go ahead and flag those immediately.
The more positive reviews you have, the more you prove to potential customers that you're a professional business. It establishes you.
Real customers saying their real thoughts about your product or service signifies that, firstly, you're not a scam and secondly, that you're worth writing something about.
5) Conducting market research
Consumers read online reviews and consumers trust online reviews, so if you're not paying attention to them, you'll be the only one. Generating reviews is another way to conduct research into your market.
It's feedback from your target audience.
One positive review can show that your business is doing well, and appealing to your customers.
But, negative reviews can be the most helpful for rectifying any flaws in your business, especially your customer service. If your local business is gaining a negative online reputation from poor feedback, then you can implement strategies or change your product or service accordingly.
Oh, and it will even help you if you're trying to get investors on board - show off your real reviews, instead of conducting extensive market research with surveys or focus groups.
Online reputation management statistics
Online reputation management doesn't need to be overwhelming, despite there being many elements to it:
Requesting reviews
Monitoring reviews
Responding to reviews (manage reviews)
Displaying your positive reviews
In 2016, a local consumer review survey showed the impact of online reputation management in terms of online reviews. It's also safe to assume that the stats apply to each business, regardless of the industry you're in.
For example, 27% of responding hotels that were listed on review sites like Tripadvisor or Hotels.com, were able to jump by half a star rating by having their manager respond to the reviews.
This isn't just specific to hotel review sites, though, responding to reviews is a great way to build up your online reputation.
Research places huge importance on the impact of reviews on search engines.
68% of user experiences start with a search engine, meaning, if you're high up on the first page, you'll be noticed.
Of course, positive reviews play a bigger role in ensuring your local business's success. Negative reviews can sometimes hinder your reputation, but there's still room to turn those into a positive if you know how to handle them.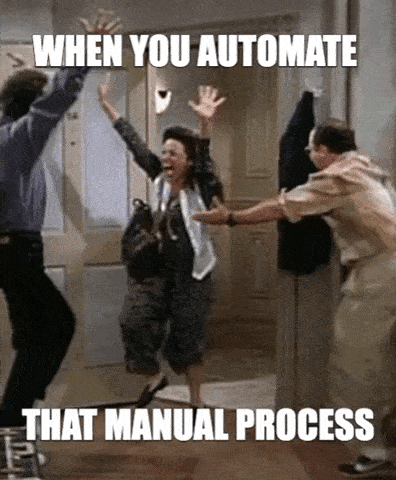 Monitoring your reviews, responding to reviews, showing off your reviews is a whole arm of your business. That's why you might need to use a tool like Cloutly. It takes the heat off you and you can sit back and relax (well, until you need to respond) and let the reviews chime in.
Up your reputation management strategy with Cloutly - we'll even let you try 14-days free.