Referrals can be the most satisfying leads. If someone comes to you through someone else's recommendation, it's a pat on the back. And, the more referrals that come to you mean you can spend less time (and money) on your lead generation strategies.
Local agents love real estate referrals. The leads will already have an understanding of their local market knowledge and know their strengths and weaknesses. But, you can't always guarantee that your past clients will recommend you to others. This is where real estate referral companies come into play.
Tapping into a referral network can provide a steady stream of qualified leads for your real estate business.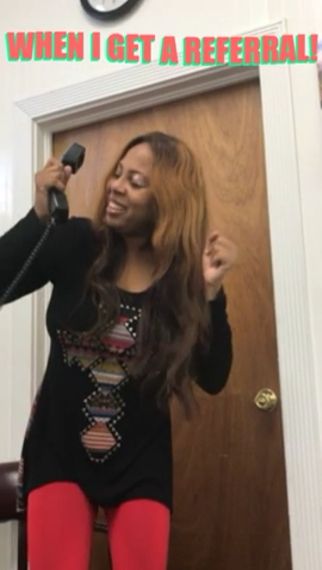 Some real estate agents swear by real estate referral companies as they can provide consistent business whilst they're out listing a new property or showing off a new home.
To be in the real estate industry with repeat referrals means you're top of the game but of course, using a real estate referral company means there's a cost involved.
Read on to discover which real estate referral company you should use and whether the online leads are up to scratch.
What's the difference between referrals from a brokerage, and referral marketplaces?
Referrals can come from a variety of places if you're a real estate agent. Of course, the classic is a word-of-mouth referral but these aren't guaranteed. Nor is a top review from your clients. Referral companies that you can buy leads from include:
A local broker or a local brokerage - if you have your real estate licence, you can buddy up with a brokerage and if their own agents can't attend to a lead, you'll get the call!
Online property marketplace - this is where buyers, sellers and agents all are so it makes sense that paying a monthly subscription gets you some warm leads
Online agents network - this is an entire network of agents and referring agents will send you leads for either commission of the sale or a subscription fee
Bricks and mortar referrals such as working with a local brokerage might work best for some - especially if you have a great and fruitful relationship with them. Licensed realtors can befriend a brokerage or broker who can then recommend, or refer them, to home sellers and home buyers. With this, the realtors would pay a referral fee. Alternatives such as online property marketplaces and online agents network can have their benefits, too.
To list on these referral companies comes with a referral fee - they're not your mates, so why should they simply refer you for nothing? The question is, what percentage should you pay them? And, are the leads any good?
What is a reasonable referral fee?
A referral fee can refer to your monthly subscription to the referral company which is what will pay for impressions and leads. Or, it could refer to a percentage of the sale (if the lead was taken from the referral company) which is paid out.
Most listing referrals will have a referral fee that's a percentage of the lead's worth. So, from one city or town to the next, these referral fees might look different. Take New York real estate, it's a lot more expensive to buy a house there and you'll make more money selling a house there than you would in the middle of nowhere. Real estate referral companies then charge a referral fee based on the area you live in - they want to make it worth their time to refer any quality leads. It could be anything from 10% to 20% which you pay if you make a sale. So, the referral company then has an interest in sending through qualified leads.
What online referral companies are there?
All over the globe, there are plenty of options for real estate referrals. When it comes to choosing the best one for you, you need to consider:
Budget
Locality
Monthly investment and ROI
How many leads can convert
Whether the leads are intent-verified
For each real estate agent, you need to consider what's important to you. Is it 5 warm leads a month, or is it 300 cold leads a month with contact details that you can then nurture? If you're an epic agent, and you can convert even the coldest of leads, then perhaps the more leads you get, the better.
Each referral option is different, so let's get to know what's available.
Referral Exchange
Across the US, Referral Exchange is a network that allows real estate agents to receive and share clients. With partner agents on the platform, they even offer to close your sales for you.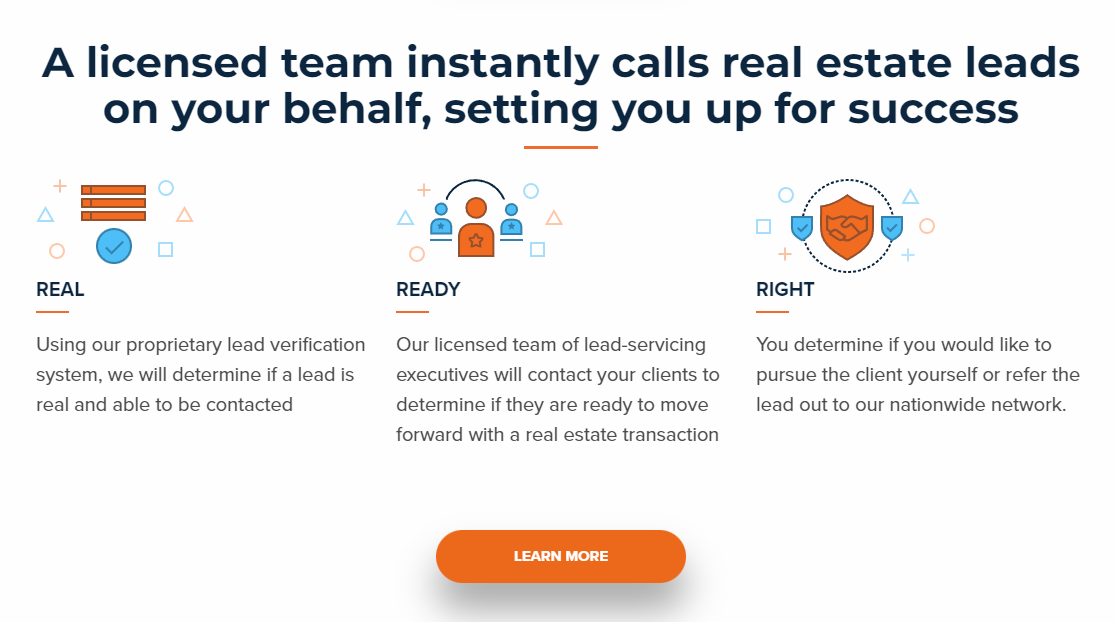 With partner agents, it works as a membership, connecting you to local agents and business owners. The pricing is as follows:
$995 USD one-time 'buy-in' for 50 free lead verifications and a lifetime referral network
Your monthly subscription charge is then $95 USD and $3 USD per lead verification
The entry fee is quite high, as is the monthly charge, so you'd want to know that you could generate solid leads, each month from this network. But, if you're smashing your sales and this company offers to contact your clients to confirm their interest, it might be worth it.
Zillow
Although this is technically a property marketplace, their paid lead generation option acts as a referral program.
Having a profile on Zillow with correct information is the first step when you're a local real estate agent, but when you sign up for the Zillow Premier Agent feature, you can buy leads directly from the platform.
With 211 million monthly users, it's not a bad place to be for leads.
Zillow Premier Agent offers three types of real estate leads:
Direct leads - contacts who you can then contact directly
Connections - ready-to-go leads, 'hot leads'
Warm leads - leads that need a little nurturing
With these three real estate leads, then, there's a bit of a mix. They're not all ready to buy or sell but they have expressed interest. Top agents might be able to benefit from all of these leads, but newbies starting out will prefer those instant, intent-verified connections.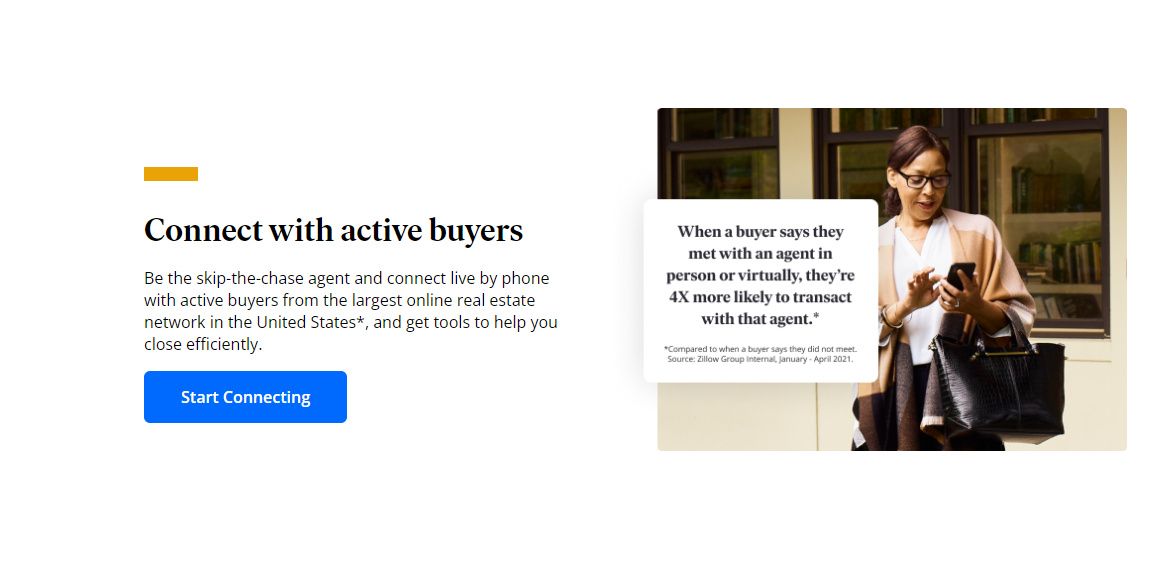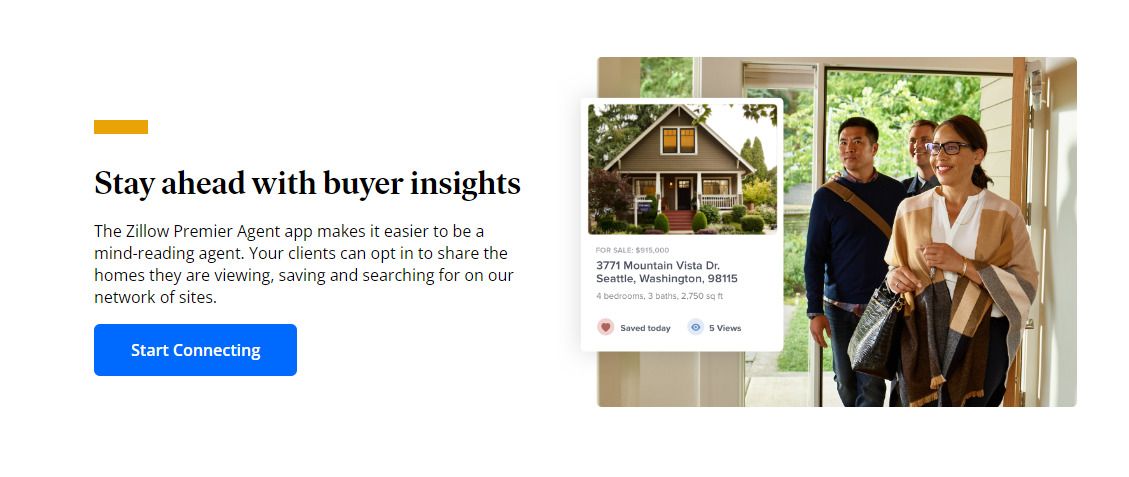 As mentioned in our other article about buying real estate leads, out of 5,000 impressions each month (which is what Zillow advises your subscription should opt for), you might generate 2 leads. Seems a bit lacklustre for such a big platform.
It's paid through a percentage scheme dependent on the cost of homes in your area. It seems like a huge audience with huge lead potential, but perhaps it's far too competitive for that reason.
RealEstate.com.au
In Australia, their program sends you leads to your inbox with their Lead Management Centre. On a prominent platform, it says that it can set you up as a market leader, pushing you in front of prospective clients.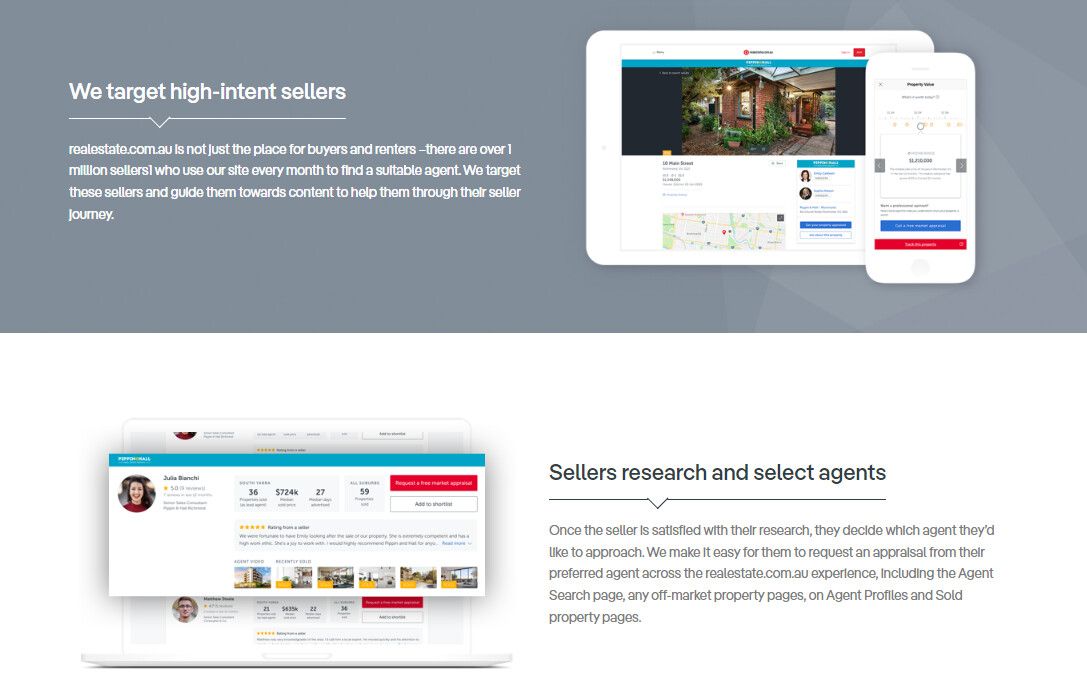 Real estate referrals from distinguished platforms seem like a good investment, but with almost no pricing information available to you online regarding this as a referral company, it begs the question - is it set up for it?
Realtor.com
This platform offers Client Rewards. Much like the other online property marketplaces, you can:
Set predictability to the lead - helping you know the intent of the buyer (this platform only seems to be for buyers)
Accept live connections
Buyers are encouraged to work with you
Garner positive reviews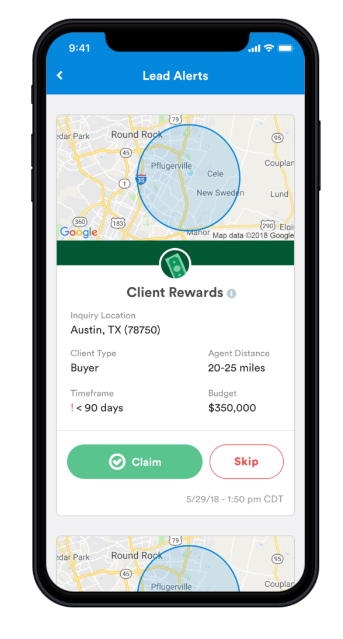 Realtor.com works a little bit differently, though, as it is a reward program for the buyer and the agent. The buyer can receive goodies such as free Google Nest home products and other installations, on transaction closes over $150K USD.
So, while the buyer reaps many benefits, making it more attractive to go with a Realtor.com recommended agent, it might mean the quality of leads is much higher.
Just remember, buyer leads aren't as 'easy' as seller leads, so make sure you know what you want from this platform.
Wrapping up
There are a few options out there for you. Referrals are arguably one of the most effective marketing methods, outside of content marketing and a solid annual marketing plan. It puts you in front of relevant leads and can help you beat the competition.
It's about finding out the best referral program for you in the area where you're based. Whilst you can buy leads from a brokerage, real estate network or an online property marketplace, it all comes down to your skills and connections.
You can lead a horse to water, but you need to close the lead yourself. To do this, make sure you have a stream of positive reviews to back up your capabilities as an agent. Cloutly can help you boost your reviews and put you high on the search engine - sitting up as number one on Google might even mean you don't need to invest in a referral program.
Give Cloutly a try today.