When it comes to your video marketing strategy, you kind of need to have an idea of what you're doing, and what you're going to say.
We can't all have the pizzazz and effortless charm of Ryan Reynolds. Some of us need a bit of structure to our style.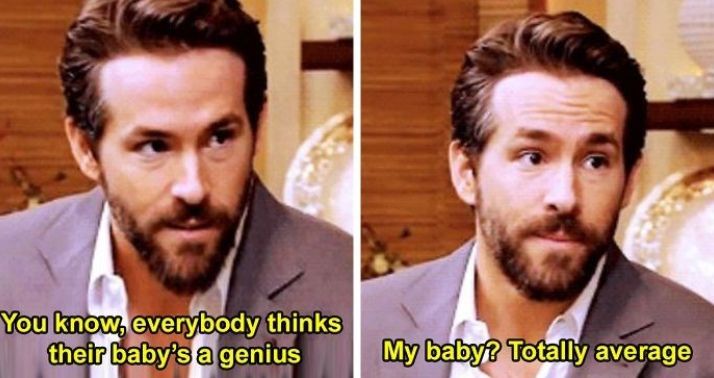 There are many types of real estate videos that you can include in your content marketing process and marketing plan for the year, but if you don't know what to say, then you're gonna fall short. Using epic graphics and great music is cool, but you need to have something engaging and informative to say - and don't forget your call-to-action for optimum results.
When it comes to delivering valuable information, there's a way to do it and a way to say it. For video content, you don't have heaps of time (unless you upload a 20-minute YouTube tutorial on what to look for in an old home). It's better to be concise. We, as viewers, have a higher retention rate with real estate videos but that doesn't mean we'll sit through a dull lecture. Prospective clients want to be entertained with whichever type of video content you put out.
Engage, educate and inform potential clients of your prowess as a real estate agent to turn more leads into commission. When it comes to videos, video scripts might just save the waffle. But, let's get one thing clear - following a script word for word is not the tactic. Use our real estate video scripts as a guide only. No one wants a deadpan or emotionless delivery of lines - save that for when you watch your kids in The Nativity.
Whether you're sending video marketing messages to happy former clients, prospective clients on your email list or in your real estate brand videos, there are things you say and don't. Let's suss out what to say below.
Introduction video scripts
For your introduction video, you need to introduce your real estate business and the agents. People want to know what sets you apart and they want to meet your real estate agents. It doesn't have to be a personal monologue but try following a similar structure to the below:
State the name of your real estate agency or your full name if you're a real estate agent out on your own?
What is your speciality? For example, do you sell houses upwards of $1 million or do you sell modern apartments in stylish neighbourhoods? Let the viewer know what to come to you for. Don't just say you 'make the selling process and buying process fun' - that sounds lacklustre.
Define the location you work in - what use is having people approach you from Spain if you work in Ohio? This isn't a real estate marketing strategy to get you a PenPal.
Tell your viewers what to do - do you want them to visit your website on the link in the email? Do you want them to follow you on Instagram? Tell the people what you want!
You basically want to treat your introduction video like your Tinder profile - reveal enough relevant information and leave some room for intrigue. But, please, don't put any photos up of you holding a fish. No one, I repeat, NO ONE needs to see those.
Open house
An open house video is meant to intrigue people to come rushing to your open house. With things like video house tours these days (shout out to the pandemic for making these a huge success), people might wonder why open houses are so necessary.
Walking around your future home will always trump a video, though. If people are serious buyers they'll want to get a feel -literally - of the place.
Use this video like a promotional video - but, don't reveal too much.
Say things or use captions like:
'You don't want to miss out on this open house - chances are, this won't be on the market long'
'Come to this open house this Saturday, you won't just be upset you missed our famous truffle grilled cheeses, you'll miss out on this modern architecture for a below-market price'
State the time, location (but ask them to add their email for the exact address) and how long it will last - people want details
Listing videos
For property listing videos, you need to get out all the key details of the property.
People want to know what year the house was built in, what features it comes with, why it's in a good location and the recommended price. As long as you get out all of this information, have some fun with your filming and SHOW. OFF. THE. HOME. A picture paints a thousand words, so a video paints plenty more. Keep your verbal commentary concise and let the video do the selling for you.
Selling houses video scripts
It's not just about remembering the right points to say in your videos on your social media or website, it's about your email marketing videos, too.
Many real estate agents use video email marketing as it's quick and easy to get your message across to those on your email list. If you're reaching out to people on your email list who have expressed interest in selling their home or have enquired about other homes you have available, try saying something along the lines of:
Just wondering, what would be your main motivation for selling your home?
What's the time frame you're looking to sell your home in
What price do you want to put it up for?
Then, you know what you're working with and it provides a bit of structure to your first interaction around selling their home.
'Just sold' video script
A great way into a new client's mind is to reach out to people in the neighbourhood of the property you just sold and say something like:
"Did you see the house on *** Street? It just sold at 5% above the asking price and, as it had multiple offers, I wanted to reach out and see if you ever considered selling? If so, contact me on *** and organise a meeting today!"
Even if people weren't considering it, they might be very interested. Sometimes it's hard to be aware of the market which is why educational real estate videos can be so helpful to come across.
Let people know that they can have success too if they sell with you.
Client testimonials
Now, you can't speak in a testimonial video about you as a real estate agent - that defeats the whole point of a review, and, it's unethical. BUT, you can give your happy clients a few prompts such as questions to consider when recording.
Why did you choose [insert name] as your real estate agent?
Have you worked with many real estate agents before?
Would you recommend them to a friend?
Things that would help others decide whether you're a good agent or not.
Social proof is so powerful but you want it to always be the reviewer's own words.
What to always remember
In any of your real estate videos, make sure your scripts prompt you to leave a call-t0-action and all of the ways for your prospective clients to reach you.
Good video scripts are concise and feel natural. Making videos should be fun - especially if you're the creative brain behind your real estate marketing process.
If you're struggling to encourage video testimonials from your clients, then use Cloutly to effortlessly gain more video reviews than ever.
Wrapping up
Without feeling too restricted by scripts, your real estate videos should be fun. Marketing strategies are half 'try it and see' and half structure, so a real estate video script can help to cut the fluff.
Start creating a few scripts with prompts in mind for maximum brand awareness and more leads. You'll be charming the masses in no time.