Asking for reviews is one of the bigger hurdles in your review and reputation management plan. But, if you're asking for reviews and you're not setting time for review monitoring, then you're losing out on the effectiveness of your review responses.
Positive reviews and negative reviews are key to building your business's reputation:
They provide social proof to prospective customers
Build credibility and trust
Show exceptional customer service (if mainly positive reviews)
Authentically define your brand
Business reviews are a great way for customers to understand your product or service, without feeling duped by other forms of marketing.
Customer feedback is trustworthy unless, of course, you're one of those pesky rascals that buy Google reviews. That's why you need to focus on your online reviews and monitor reviews.
Online review management, is it for every size business?
No matter what size business you have, you need to be focused on your customer feedback. Local businesses need to listen to their customers and respond to them; it's a way to learn and improve your business, define your brand as well as connect with your audience.
Your online reputation can be summed up in your reviews and there's reputation management software to help you out. Even if you're saying in your adverts that you sell the best ergonomic chairs around for the best prices or the tastiest chocolate cake in Sydney, your reviews will be able to confirm it in under 2-minutes.
Customers do their research when trying out a new business and they'll head to the review platforms such as OpenTable or Google first to see how you compare with your competitors.
Review management, especially review monitoring, means that you're one step ahead in promoting and protecting your business.
What does review monitoring look like?
As a business owner, you list your business on a review site that's relevant to your industry so that you can help reach new customers. New customers will see your positive (and negative reviews) and, if you're not keeping track of your new reviews or where they're coming from, you're missing out on the benefits!
Review monitoring means taking note of each and every new review, as well as any changes or edits to existing reviews. Review monitoring can also mean checking for fraudulent reviews which you should then report. Your business should be listed on all relevant review sites to be present in your target audience's minds.
The entire review process is divided into 5 parts - it will help you implement a successful and failproof strategy for reputation management.
Set up your business listing and place yourself on review sites
Request reviews from your customers
Review monitoring across all review sites
Respond to all of your reviews
Embed, share or display your reviews on your website and social media posts
All steps are key to your online reputation and review management. You need to manage reviews but to do that, you have to keep track of them hence the importance of review monitoring.
Online review management can feel like a full-time role alongside your actual full-time role, which is why there's software out there to make it easy for you.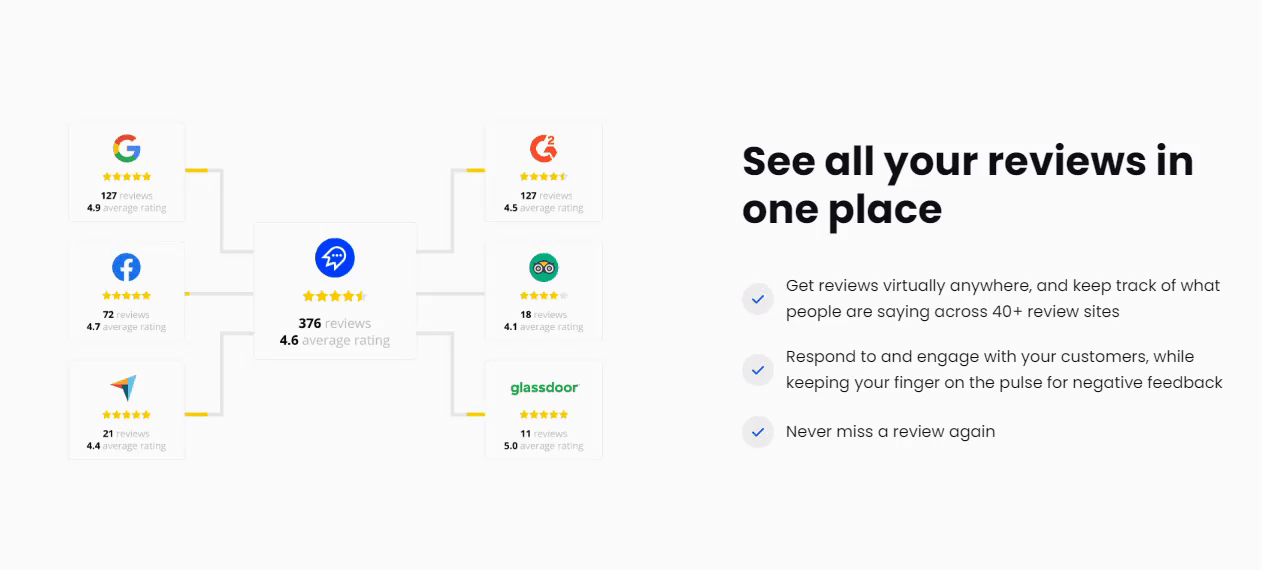 Of course, your product or service needs to be great too, especially if you want positive reviews. Even Cloutly can't win you 5-star ratings if you're providing a lacklustre service and a poor customer experience.
Why is it so important to monitor customer reviews?
Responding to your reviews is key, even if it's a 1-star write-up. Your customer doesn't want to be ignored. If you're review monitoring consistently, then you'll be able to respond to your reviews in a timely manner.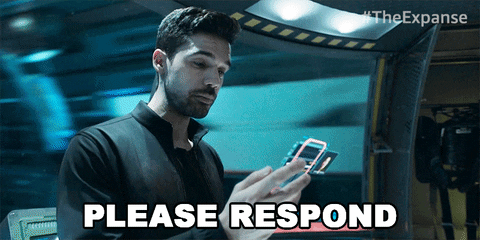 People don't want to be ignored and the longer you leave it to respond, for both positive and negative reviews, the longer your customer will have to feel under-valued. Customers don't just write reviews out of rage or the goodness of their heart, they want to be appreciated for the time they spent supporting their local business.
Aside from your review responses, which you can master in no time with our handy guide, you also need to be review monitoring for any fake reviews.
Fake reviews can be worse than negative reviews because they're not genuine (duh), allow no defence and present your online reputation as spam-filled. You need to be reporting any reviews you see that are fake and damaging immediately. The longer they linger, the more they'll affect your credibility.
Are review monitoring tools worth it?
If you're listed on many review sites, have a growing business and are stretched for time - you'll want to look at review management software. Online review monitoring tools allow you to be consistently updated when you have a new review on all of your review sites.
Realistically, if you have tech manning your review strategy and review monitoring, the more Google reviews you'll garner whilst you can focus on other aspects of your business. Reputation management software like Cloutly can:
Integrate with your current software such as your CRM so you'll get a notification on your channels each time a new review comes in
Allow you to install a review widget or host all your reviews in one place (rather than all over the place on the different review platforms)
Set out review campaigns and even request video testimonials for supreme social proof
Generate 3x more reviews than you usually would
Potential customers read online reviews - your review strategy is pivotal for customer acquisition. If you're not focused on your review monitoring, using review monitoring tools or prioritising any reputation management then you'll be missing out and falling behind.
Cloutly knows how important reviews are
Don't let one negative review get through the cracks. Review monitoring is so important for your reputation but it can be a big job which is why tech can be your reputation management best friend.
Starting at $29 (AUD) per month, it's a no brainer to engage Cloutly to handle all of your review requirements. Positive reviews means happy customers, and more potential customers will be flocking to your business. It's a great way of marketing your product or service with trustworthy user generated content.
Monitor your customer reviews with Cloutly and maximise your online reputation.