Updated March 2023
What changed? We added more context around buying Google reviews and provided some updated alternatives that work MUCH better in 2023
Getting Google reviews is a great way to climb your way up the local search results' engine, boost credibility and reach more new customers.
Reading customer reviews online helps new customers connect with you and trust your brand. Google business reviews help your local SEO on Google Maps, too.
The more reviews you have which are positive, the better your business looks. But, it's down to ethics and consequences. If you are looking at buying Google reviews, it gives the impression that you're either not a reputable business or you just want lots of good reviews, fast. The latter is totally okay! Keep reading to see better alternatives to buying Google reviews.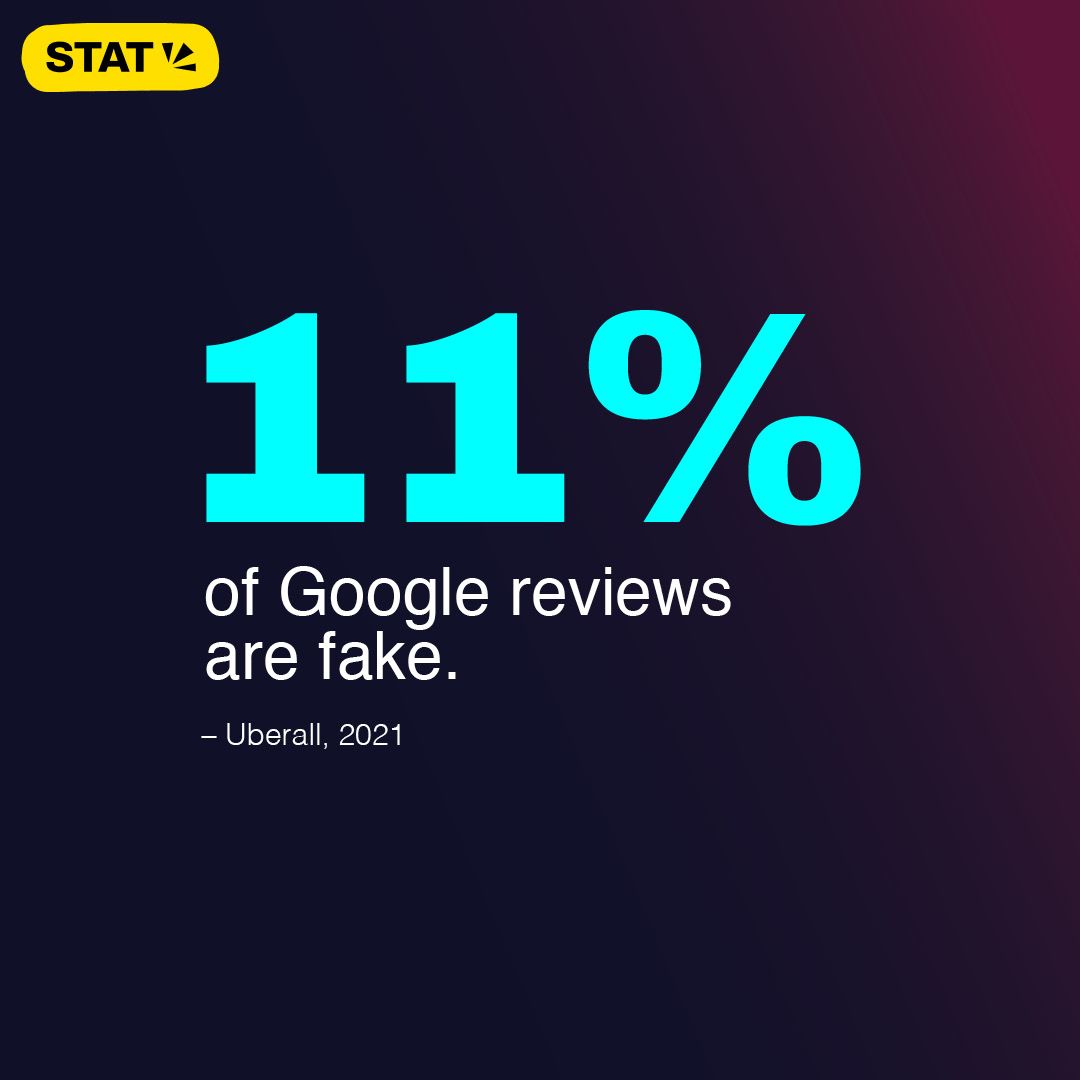 Why do some businesses buy Google reviews in the first place?
It can be tempting for businesses to take shortcuts and buy positive Google reviews, especially when they're just starting out or trying to boost their online presence. But, as you'll discover, purchasing fake reviews is never a wise move - and it's not just on Google that this applies (it also applies to other review sites, too).
Instead of buying fake reviews, here are some tried and true strategies to get more online reviews and positive ratings for your business:
Ask your happy customers to leave a review. This is the most effective way to get genuine reviews that will help your business stand out in search engines and on Google Maps.
Pay attention to your online reputation and use feedback from your customers to improve your products and services. This will not only help you get more positive reviews but also build a loyal customer base.
Make sure you provide a positive customer experience for everyone who does business with you. Happy customers are more likely to leave a positive review and recommend your business to others.
Respond to negative reviews in a way that shows empathy and a willingness to make things right. This can help turn a negative experience into a positive one and even change the customer's star rating.
Show your appreciation for customers who leave positive reviews by responding with a thank-you comment. This not only makes your customers feel valued but also encourages others to leave their own positive reviews.
Well, can you buy Google reviews?
You can do anything, really. But, be warned. Even if you do buy Google reviews and they boost your SEO rankings for a time, you're very likely to be caught and penalised by Google (and you won't just be facing a damaged reputation).
Worst case scenario, you're hit with a felony. Yes, that's right. Purchasing fake reviews is illegal. The US Federal Trade Commission (FTC) takes these metters seriously, with a growing number of cases and discussions leading to a tightening of the screws. Soliciting endorsements in exchange for money is extremely iffy - and if you're doing that, it gives serious scam vibes.
They are likely to be reported by Google, a fellow reviewer, a competitor, or even someone in your company. Don't run the risk.
Should you buy Google reviews?
No, you shouldn't. Don't trust sellers on Fiverr offering to send you 50 Google reviews for $50. These are low-quality reviews from spammy accounts, and as soon as one of them gets caught, the whole house of cards comes tumbling down.
Beyond buying reviews outright, bribing your customers also goes against Google's guidelines - they don't allow you to offer rewards in exchange for reviews and it's prohibited as a conflict of interest. Companies offering incentives such as a free dinner, an all-expense-paid trip or money for positive reviews on Google are ignoring a key fact: that their business is not generating genuine positive reviews of its own accord.
You really don't need to buy reviews on Google though. If you've got money to invest in boosting your reputation online, then you should be investing in review generation. It's not only ethical, it will supercharge your reviews and keep the 5-star reviews rolling in.
Does Google detect fake reviews (am I at risk)?
We all rely on reviews to help us make informed decisions about products and services, but what happens when those reviews aren't genuine? It's a problem that affects businesses across the board, and it's one that Google takes seriously. In short, the answer is yes, Google can and does detect fake reviews.
The search giant has sophisticated algorithms in place that are designed to identify and weed out fake reviews. For example, if a large number of reviews are posted in a short space of time, or if the same review is copied and pasted across multiple listings, this can be a red flag. Additionally, Google also looks for patterns in review behaviour, such as an unusually high number of five-star ratings or reviews from accounts with no other activity.
When Google detects a fake review, it takes action to remove it (whether you like it or not). This can include removing the review entirely, or in some cases, marking it as spam. Google's review policies and content guidelines are also put in place to flag fake reviews, prevent businesses from posting fake reviews and stop businesses from incentivising customers to do so.
The last thing you want to do is risk your business listing, credibility, and of course... money, by buying fake Google reviews.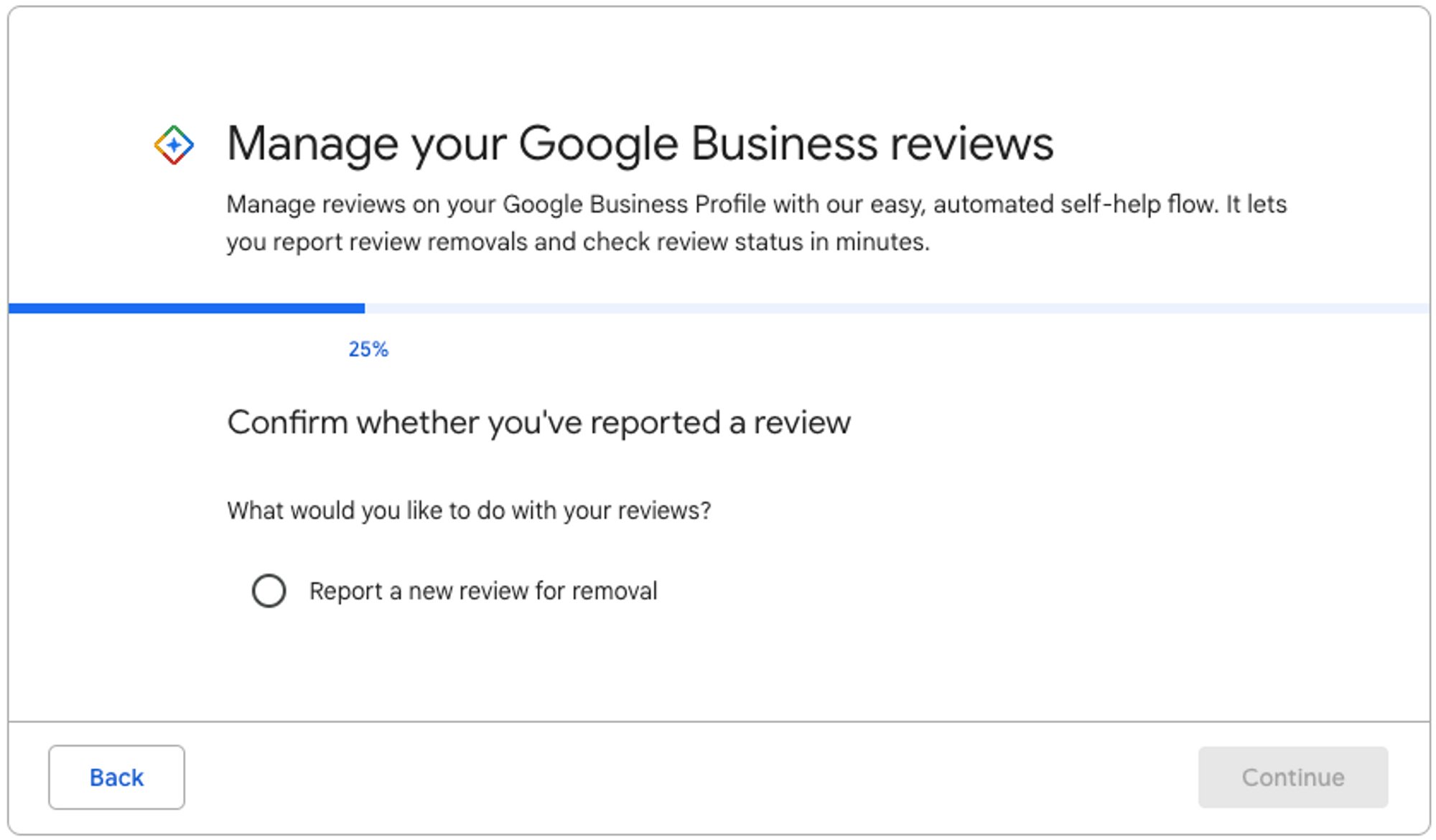 The very-real risks of buying Google reviews
Buying Google reviews could land you in very real (and very hot) water if caught. In the United States, the FTC (who govern commercial matters like these) may take legal action against you for fraudulent reviews, resulting in fines and damage to your business's reputation. The FTC may even require you to disclose that you've purchased fake reviews, which can further damage your credibility with customers.
Aside from the FTC's legal action, customers are becoming increasingly aware of fake reviews, and they can easily spot them. If they suspect that your business has fake reviews, it can lead to a loss of trust in your brand, ultimately resulting in a decrease in sales and long-term damage to your business reputation.
It's simply not worth risking your business's reputation to buy Google reviews.
If you buy positive Google reviews, they're fake
No one likes a phony, and that includes phony Google reviews. If someone has never actually tried your product or service, a fake review is sure to stick out like a sore thumb.

Unfortunately, some businesses opt to buy fake reviews anyway, hoping that it will help them gain credibility with their target audience. However, the truth is that this approach is bound to backfire. In fact, it can actually hurt your business's reputation in the long run. After all, there's no such thing as free reviews. They all cost something!

Why settle for fake Google reviews when you can earn Google reviews (and real, genuine feedback) from satisfied customers?

Not only will real customer feedback help you build a loyal following, but it will also help your business stand out in search engines and on Google Maps. So, do yourself a favor and skip the shortcuts and temptation to buy a Google review - authenticity is the way to go.
How to boost your online reviews (without paying for them unethically)
Getting positive Google business reviews is the end goal for most well-intentioned people, but there are better alternatives to buying Google reviews. In fact, rather than buy Google reviews (or reviews on any review site), it's much more effective to earn actual reviews (genuine ones) using tools like Cloutly to help drive customer feedback for you.

Take a look at how it works:
There's no denying it all starts with providing a brilliant customer experience, but even if you have no reviews on Google (or your business page is brand new), everybody has to start somewhere. All it takes is a little push, and you'll benefit from the real, positive feedback, too.
Try these 3 alternatives if you want to ramp up your positive Google reviews (and build your online reputation):
1) Be proactive - ask for reviews
Now that you have your Google Business Profile (previously Google My Business - GMB) set up, it's time to take the next step and ask for reviews. Trust us, it's easier than you might think, and you don't need to pay for them!
While you can't guarantee all positive reviews, you can take control of how you ask for them. It's best to ask your customers:
Once they've made their purchase
A few hours after they've purchased from your business online or in-store
With a few reminders (people can forget!) Just make sure they're personalised and timely
With a review link built-in, so it's incredibly easy to review you
If you want to simplify the process even further, consider using Cloutly's review management software (it handles all of this for you).
2) Respond to ALL your reviews
Whether it's a negative review or positive Google review, they all deserve a response. Here's why:
When a customer takes the time to leave a review, it's important to acknowledge their feedback. Ignoring reviews can make the reviewer feel like their input isn't valued, which could lead to losing their business and any potential customers reading those bad reviews.
Responding to reviews also shows that you care about your customers and are committed to providing excellent service. It's a great opportunity to thank your happy customers for their support and to address any concerns raised by those who may have had a less-than-stellar experience.
Plus, potential customers look for that personal touch when considering a business. By responding to reviews, you're showing that you're invested in creating a positive relationship with your customers.
For all your positive Google reviews (AKA Google Maps reviews):
Say thanks for taking the time to review
Invite back to your business
Be personal and human - sign off with your name and mention theirs in your response
For all your negative reviews on Google:
Again, say thanks - even if it's a bad review, the reviewer still took the time to address their concerns (and you can learn from them)
Take the conversation offline to sort the issue directly
Offer your apologies that the customer experience wasn't what you intended
See how easy it is to respond to reviews using Cloutly's AI: Magic Response:
3) Use Cloutly to supercharge your authentic review generation
Forget buying Google reviews. There's an easy way to turn on the review jets using Cloutly.
Trying to keep track of all the reviews on various review platforms, embedding them on your website, sharing them with your followers, and responding to them can be a real headache. But with the help of a review companion like Cloutly, you can streamline the whole process and focus on what really matters - your customers!
Final thoughts
In conclusion, it's not worth risking your business's reputation to buy cheap Google reviews. Instead, focus on providing excellent products or services, ask your customers to leave honest reviews (and use a tool like Cloutly to automate the process), and respond to all reviews (both positive and negative) professionally and respectfully.
Consumers trust online reviews, so by building a reputation for providing top-notch customer service, you'll be more likely to attract positive reviews and grow your online business over the long term (instead of being perceived as a dodgy business with fake reviews across their review sites).

If you're looking for a tool to make it easy to grow positive reviews, check out Cloutly and start building an authentic marketing strategy that will take your business to new heights!
More Google reviews means more social proof (and evidence) that your business is worth talking about, worth visiting and worth recommending.
Buying reviews isn't necessary, but investing in reputation management software is (if you want epic results, that is).