A trip to the salon is one that's usually filled with glee - until you're greeted by Edward Scissorhands. It can be hit or miss, which is why your online reputation needs to have authentic social proof to back up your salon's capability.
If someone's spending money on themself, you want to make sure you're going to give the 'lewk' or the luxury service that they're paying for. And, despite salons popping up on every corner of your town or city, it doesn't mean that they're all worth the trip.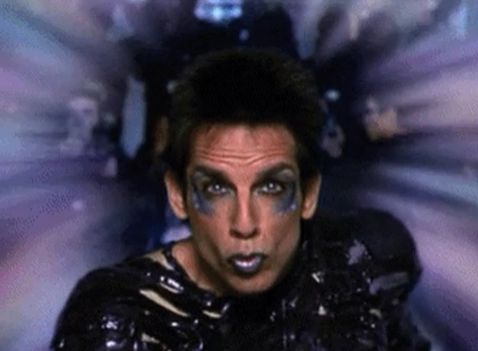 The ultimate way to garner new clients and stand out when everyone types in 'salons near me' on Google, is review management. Truly. But, how do you master your review game when you have 20 appointments booked in one day and two of your hairdressers off sick? We'll let you in on some secrets.
Reputation management is a big deal in the 21st century. Your salon's online reputation is what determines your success now, and your success in the future.
Online reviews - where to begin
If you own a salon, you need to make sure your marketing is prioritised. As mentioned before, there are a lot of salons out there so you need to stand out.
Managing your online reputation starts with your authentic social proof. This means you need to pay attention to your online reviews, whether you've requested them or not.
People will review you, without prompting (usually) if you've provided excellent customer service and offered great treatments. They'll also leave you a review on their own accord if your service and treatment provided were...less than pleasing. That's just the way it is - things like the location, price, communication and overall ambience play a part, too.
So, you're either going to get really bad reviews or really good reviews without focusing on review management - but this might mean only a couple of reviews per year. You need to be proactive in your requesting reviews, increasing the number of 5-star reviews you get, climbing those search engines and showing authentic feedback to prove your salon knows what it's doing.
Business success doesn't come from a fancy salon and expensive marketing, it comes from loyal customers and authentic feedback.
Negative reviews - not as painful as a Brazilian wax
Let's start with negative reviews. If you run a busy salon, chances are, you can't please everyone. The beauty industry is C.O.M.P.E.T.I.T.I.V.E. You don't just need to stick out of the crowd, you need to impress. Good and bad reviews work together to expose your salon's reputation. And, although bad reviews sound scarier than a trainee working on your long locks, they're actually one of the most helpful.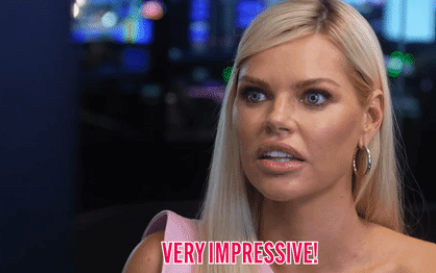 There's a real trick to dealing with them, too. Negative reviews can:
Give you a chance to learn from your customers - view it as a chance for free market research or business tips
Provide an insight into your business from a customer's perspective
Keep you accountable for all your business activity
Give you a chance to apologise and convert a customer's bad experience into a positive one
See? They don't sound so bad, right? Now, there are two approaches you can take when you see a bad review. In your review monitoring, you can note whether a review is spam, untrue or fake and start the steps to remove that review. You can also respond to every review that isn't removable. The trick with responding is to always be gracious and thankful for the time spent providing the feedback as well as presenting a reasonable offer to resolve the issue. Taking the conversation offline is also super effective - it keeps the back and forth private, and usually resolves the issue a lot quicker.
Positive reviews
Your salon's online reputation needs positive reviews. Even though negative reviews aren't so scary for your hair salon, salon owners need to make sure they're also receiving 5-star reviews.
This shows that you have happy customers, shine bright on the search engine and have authentic social proof for your website and social media accounts.
What is review management and is it easy?
Managing your reviews (as well as your online reputation) is a process, but one you can master - especially if you implement tech to help you on your way.
There are 4 parts to review management:
Requesting reviews
Responding to reviews
Monitoring reviews
Sharing these reviews (what good are they, if you don't show them off?)
Doesn't sound too complicated, right? It's not and there are tools out there like Cloutly to streamline your review management even further. If you use Cloutly, you can even request video testimonials which you can use in your marketing, streamline your review responses and garner more reviews than ever.
What more can you do with your reviews?
What can't you do with your reviews? The best part of reviews is that they put you on the map. Literally.
So many people search for a wax salon near me or the best hair salon near me, and as Google Maps is on the first page of the search, you'll show up there if you have plenty of positive reviews.
This isn't a huge secret but some beauty salons miss out - they don't prioritise their review management and it means they're hidden beneath the competition. Even a new salon can reap the rewards and steal clients just from this hot trick.
You can also use your text reviews and video testimonials as adverts on your social accounts, embed them on your website or even use a few at the bottom of your email marketing newsletters. You have real people singing praise about your beauty salon - that's enough to build credibility and trust with even the most sceptical or previously disgruntled customers. It's effective marketing because it's authentic.
Potential clients want to trust you
A trip to the beauty salon for some is a luxurious, relaxing experience.
There are others in this world who have tried a new salon, with minimal reviews, and it ended with tears. Real tears. Tears from burning wax, a bob turned accidental buzz-cut or a carrot-coloured spray tan. You put your trust in a beauty salon and reviews help that trust be more founded.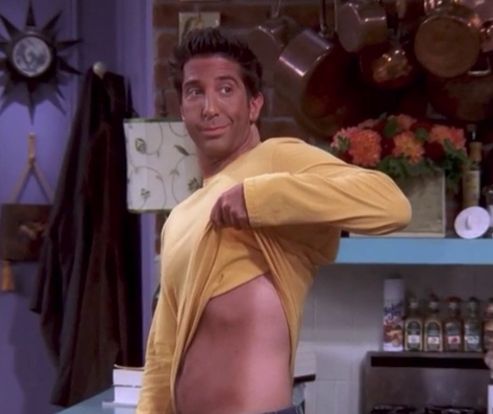 Those that leave reviews for a beauty salon are the angels of this world. Shout out to those that say 'I went in looking like a bush and came out looking like Elle Macpherson' and those that let you know 'it was the most relaxing massage I've ever had - it's the ultimate cure for sitting at a desk for half of your life.' Accurate information is presented to potential clients in reviews, mostly, and your reputation is boosted.
So the next time you have new clients in your salon, make sure you find out why they chose your business - we bet they'll say because of your reviews.
Business listings
We hope that we've emphasised the power of reviews but what you also need to do is up your business listing game.
Beauty salons can get away with not having a website - just make sure you have an easy-to-use online booking system (who wants to be chained to the telephone when you have a haircut to do at 1 pm and a whole head of foils to do at 3.05 pm?). This booking system can be linked to your social media accounts or even to your Google My Business listing. With up to 10 links per category and links to book an appointment or view your treatments, you don't need to spend money on a website.
On Google My Business, you can make your description stand out. Chances are you'll be offering very similar treatments to the salon down the road, so make sure your descriptions are tantalising. Make sure all your details and correct such as your business name, location and prices.
Final thoughts
Open up the floodgates and let those new reviews roll in faster than a victim of an at-home bleach dye job.
Review sites are key. Make sure you're listed on all the relevant sites for more reviews to show off. Google reviews, Yelp reviews and other review sites help establish trust and credibility. Your online reputation and your offline reputation rely on customer feedback, so consider it a gentle push in the positive review direction.
Growing salons and established beauty salons need to up their reputation management game - it's the only way to hold on to your existing customers whilst welcoming a flurry of new customers.
Prospective clients need proof of your skills - just showing up in search results isn't enough. Online reviews convert potential clients. Your beauty services might be the best in the area, but in a competitive beauty industry, your own marketing isn't enough.
Reputation management can be relatively autonomous with a tool like Cloutly, too. You can get Google alerts for each new review and request them with ease - all you need to do is personalise your review responses. If you're a salon owner and you're seeking an excellent online reputation, then you need to get reputation management software set up today.
You can thank us later with a haircut, a cup of coffee and a biscuit.