Reviews are one of the best ways to grow your business, boost your credibility and increase revenue. People trust personal recommendations. Seeing that another human has enjoyed or disliked your product or service goes a long way.
Online reviews, whether they're good or bad, help to define your brand. They're inescapable if you want to climb your way above your competitors.
They support higher search rankings, too. Showing up on Google Maps is easy when you have a high amount of reviews with gleaming bright stars. But, it can be a full-time job to manage online reviews, generate new leads and market yourself as the number one business.
So, should you be investing in tech to streamline your review management and get more reviews (whilst giving your marketing team a break) or can you handle it yourself? Let's see.
What is reputation management?
Online reputation management effectively means making sure that how others see your business reflects how you, as the business owner, see your business.
For a positive reputation, you will need:
Positive customer reviews (can mean positive and negative reviews)
High ranking on local search results
To dominate Google's search engine algorithm (just by having rave reviews!)
Valuable feedback across Google and other review sites
To be listed on online review sites
To be onto managing online reviews (this includes responding)
Online review management - is it different?
Online review management is relatively synonymous with reputation management. Your reputation can be exemplified in not only how many rave reviews you receive, but also how you respond to your reviews.
It's not just about getting good customer reviews, though. You need to be quite active in the whole process of reviews - from start to finish (when you can show them off!)
Once you're listed on all the relevant review sites, there are four steps:
Encourage positive reviews with review requests and campaigns
Gathering online reviews
Managing online reviews (reporting fake or false reviews and responding to reviews)
Showcasing online reviews
Of course, outstanding customer service will help you with your reviews and getting customers to actually leave reviews, but if you devise a pragmatic approach with tech - you'll be making your way to the forefront of potential customers' minds and improving the local SEO.
Let's go through the steps:
1) Encourage positive reviews with review requests and campaigns
You've got to ask for reviews. Most of the time anyway.
Sometimes your customer will have such a great time with your business that they just cannot resist writing a review! But, we humans can be pretty lazy. And forgetful. Not only do we need reminding, we need to have an easy and quick route to leave feedback.
There are a few ways to ask for reviews:
In person - at an appropriate time, for example, after someone has paid or if it's a repeat customer. Don't ask as soon as your customer walks in the door - that stinks of desperation. Not success.
Send a text message or an email - make sure they're personalised, well-written and have an easy-to-follow review process.
Make a phone call - this works for the real-estate industry well, as realtors are usually on the phone to their clients. But, if you sell soap and a customer has just bought some on vacation, giving them a call is a bit too invasive.
Set up a fun and engaging review campaign - you can send video review requests with Cloutly via email or text. This is a fun way for the customer to see your business's personality, appeal to their humanity and have fun with what is usually seen as an admin request! It also means you get a few attempts at asking for a review. You can be hopeful that the customer will get around to it with some gentle reminders throughout the campaign.
Whichever option you prefer, just make sure it's light-hearted but you emphasise the importance of your reviews.
Remember, don't bombard your customer. Use software that can streamline your campaigns and send out about three reminders. Anymore than that and it's verging on harassment.
2) Gathering online reviews
Now that you've mastered your review strategy in terms of requests, you've now got to collate your online reviews.
You can link these in with your CRM and set a notification for each new review, or a reminder to go through the review sites and see what your customers have been saying about you of late.
You should note down where all of your reviews will be coming from, check the sites regularly and make a plan of action. This action plan could be to respond to reviews, fix an issue, reward staff and choose what reviews you want to embed on your site or put on your social media.
3) Managing online reviews (reporting fake or false reviews and responding to reviews)
Now you've gathered your reviews or noted where they are, now is when you need to respond to your reviews or manage the fake ones.
To manage your online presence in terms of reviews means to acknowledge feedback, good or bad. Take time personalising your responses, being grateful for the time taken to write the review and present your brand as focused on always doing better.
Unfortunately, another aspect of review management is reporting fake reviews. There are people out there who write fake ones...don't ask us why. The world is full of a variety of people who do strange things for fun, I guess? Or perhaps you have an arch nemesis you never knew about.
Either way, make sure you're onto it by flagging it with the review platform. The sooner the fake reviews are deleted, the better. They can seriously impact your reputation.
4) Showcasing online reviews
This is our favourite part. Where you can show off your positive feedback.
Sure, your glowing reviews will show up on the platforms your business listing is present but what about on your own business social media accounts and your website? You can embed your reviews, screenshot your reviews, create a video with your reviews or use Cloutly to showcase all of your reviews from most review sites on your website.
Where should you be getting online reviews?
Depending on your industry, you should be trying to get reviews from the majority of relevant review sites.
There are more general review sites where you should be listing your business such as Facebook and Google. They aren't narrowed down to a particular niche so it's a great idea to set up a Facebook Business Page and a Google My Business account as soon as you're up and running - and ready for your customer feedback.
Facebook - one great Facebook review can be seen by so many people, but don't stop at one. Many people use social media so it makes sense to be showcasing your success on this platform which also operates as a review site. Facebook reviews are great for local businesses, especially if you don't have your own website yet (by the way, Cloutly creates your very own landing page).
Google - Google reviews help your SEO. The more you have, the higher you'll show up on the search engine. Don't slack on your Google review requests.
Yellow Pages - Managing reviews on the Yellow Pages is also something to think about. This review page is especially important for local trades.
OpenTable - If you're in the restaurant business, you'll want to show up on OpenTable. It's a great resource for anyone hungry, or anyone who is really into their food. You can also book through the platform, so it's a win-win.
Tripadvisor - Tripadvisor reviews are pretty important if you are in the travel industry. It's known colloquially as the traveller's sidekick and it's a good place to focus your review requests. Shining bright against the vast competition on Tripadvisor can be tricky but manageable if you employ a handy tool.
Zillow - If you're in the real estate business, Zillow is a key platform to get reviews on. People browse Zillow for fun and daydream of their future property. If a realtor has great reviews, you'll be remembered.
Yelp - Yelp reviews are great for local trades. The more the merrier - especially if you have a system in place to notify you when you get a new review on each site, even if it's a bad one - you'll be able to tackle that, too.
Glassdoor - Employee reviews are vital for your business's growth - don't just focus on your customers. Make sure your business is thriving internally and externally for all-round success (and employee retention).
It can get overwhelming if you're trying to collate reviews from all over the web which is why using a tool like Cloutly will save you a headache, and maximise your 5-stars.
Should all businesses be using review tools?
Employing a reputation management tool will not only save you time, it can generate more high quality reviews.
Review platforms can be overwhelming to keep track of customer engagement and customer feedback. Using a review management tool can improve your review strategy and boost your online reputation, tenfold.
With Cloutly, you can:
Integrate review management with many CRMs (and get an instant notification for each new review)
Send stylish and personalised review requests with video via email or text (no more boring PLEASE REVIEW ME emails)
Create a landing page and/or host all of your reviews from most of the online review sites in the one place
Should you focus on reviews as much as your other forms of marketing?
Your marketing efforts won't matter if you don't have social proof with reviews. If you're saying that you have the best product out there, but no evidence to back this up that others agree with that statement, then you won't have consumer trust.
Positive online reviews speak volumes for your product or service - if you're a restaurant owner and someone writes, "I would sell my organ to have a bite of this restaurant's crème brulée again", chances are, a potential customer will make an instant booking. Or if you're a local business who has just opened their doors, one positive review can start the steady flow of customers.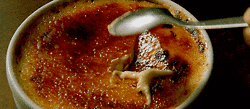 When you're first starting up, reviews are the most cost-effective form of marketing, and the most authentic. Your first positive review can be shared across your social media and attract many potential customers.
Don't sleep on your review requests - they're important!
Do reviews only matter if you're an online business?
Reviews are applicable to any type of business, really. You can gather your online reviews, for example, then print them out and stick them all over your physical shop. Get a tattoo of them. Send them as a cover to your Christmas card to your friends and family. Cuddle up to print outs of your reviews at night. It's your choice.
Basically, it's a humble brag that generates more leads and more reviews. You need to show them off and nurture the customers that took the time to leave their reviews.
The amount of reviews you have better confirms your reputation online, and proves popularity and credibility. If you have more positive reviews than negative, then your overall score will be great!
Negative reviews - do they ruin my rep?
Negative reviews aren't all bad news. You might not want to show them off on your social media, but if you handle your review responses like a pro, you could:
Get the unhappy customer to edit their previous review by changing their mind
Prove to other customers that you care and are willing to rectify an issue
Positive reviews - the only important ones?!
When you request reviews from your customers, you want to encourage positive reviews. But, unless you only target those happy customers, you can't always guarantee good reviews for your local business.
As mentioned above, though, positive reviews aren't the only ones that define your brand.
The way you handle your reviews (including negative reviews) with your responses shows to new customers that you have personality, take pride in your business, and want to make everyone's experience a great one.
Wrapping up
Your business listing needs reviews for optimum search engine results but also for your reputation. Your reviews speak for themselves and reveal to potential customers whether your product or service is worth their time.
Online ratings matter but they shouldn't cause you any grief. If you're struggling to generate reviews and then respond to them in a timely manner, you should probably invest in review management tech.
Cloutly even offers a free trial (how nice are we?!) - give it a go and ease your review strategy.