Google My Business optimization service (tactics for #1 ranking)
Want an easy route to score way more customers and sit high on the search engine? Use our Google My Business optimization service hacks.
Table of Contents
Listing (and verifying) your business on Google will only get you so far. You don't just magically appear in the search field for everyone.
You need to optimize your Google presence - this means showing up-to-date information, making sure you only have one business profile with no duplicates, a well-written business description and relevant links. Sounds simple, right? Well, some people leave their Google business listing live with incorrect information, leaving potential customers either confused or frustrated.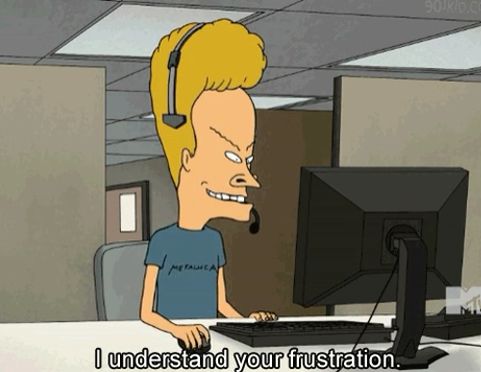 Google is a pretty epic platform - it's most people's go-to search engine and it's a great way to boost your revenue and online presence. You need to get it right, but it's something that slips a business owner's mind from time to time. Using a business optimization service can improve your online presence hugely - if you want to spend money on it.
For a Google My Business optimization service, there will be monthly fees and a potential increase in market presence, but is it worth the investment? It's good to know what a business optimization service does, so you can decide whether you should invest.
Just remember, it's not as simple as writing Beauty Salon and what location you're in - it's an opportunity to advertise, too.
There are services out there that can improve your presence on Google, but the question is, do you need them?
Where to start with Google My Business listing optimization?
There are a few factors for a successfully optimized Google listing. They might sound simple but be assured, they can make all the difference.
Monitor & check your Google business profile
If you regularly check in with your Google business listing, you'll be able to make sure there are no duplicates (which can be super misleading to potential customers and current customers).
If you hire a few people, and can't remember who you gave access to for your Google business profile, then it's good for you to 'check in' and make sure the details are up-to-date and everything's in order.
Even setting a reminder for every couple of months to monitor your Google My Business account will save any errors.
Business description
This might sound like something you've mastered but if you're a real estate agency and your business description reads like a 10-page science journal, *snore*, who's going to be interested?
You want people to choose you rather than settling for you - of course, if someone's looking to sell their home and you're the only real estate agent that they can find, then the odds are in your favour. That doesn't mean that you should write a lacklustre business description though.
This is the perfect chance to showcase your copywriting skills. Sell your business. You're a real estate agency that does what? And how does it do that? And, what sets you apart? KA-POW, we're sold.
Include a call-to-action in your business description. Tell the person seeing your Google My Business listing what to do. Do you want them to call you? Book an appointment through a link? Check out your website? Tell the people what to do and they'll do it. We, humans, are pretty easily influenced.
Business name
C'mon. This is the best part of your business. Even if you've been in business for a while, consider changing your name if it's lacking a bit of flavour. Look at how many rebrands Madonna has had in her career. It's good to stay fresh.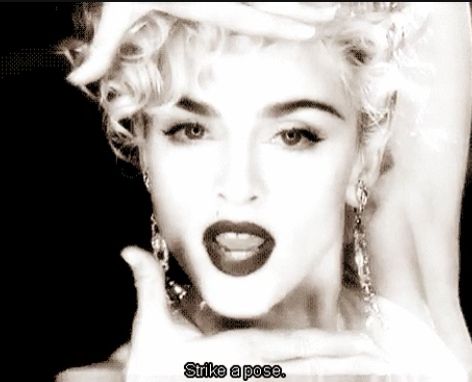 Make sure you have an original business name, spelt correctly (yup, people get this wrong) and make sure it's consistent across all of your business information, like LinkedIn or your Instagram.
Business logo
Your logo can really set you apart. You want it to stand out, not just on your Google My Business listing, but everywhere.
You'll notice that your business logo is a little bit smaller than your business name on Google Maps. So make sure it pops.
Either:
Hire an epic graphic designer
Cheat and use Canva (Boomers and Gen Zers love this app)
Up-to-date information
This one sounds super-obvious, but the number of businesses that forget to update their opening times, location and other details leave customers disgruntled and confused.
Business posts around updated health and safety measures, how your business changed during COVID, new opening times or a new contact person can be the difference between a business that doesn't care, and a business that does.
Contact details
Let people contact you! If you have a Google My Business profile but you don't have any contact details then you're going to be ghosting your potential clients more than your past two Hinge matches.
Make sure you have the correct phone number and email address.
Google posts
Google posts are messages that businesses can post which then show up on Google Maps and Google search. Write these within your Google My Business dashboard.
You can write up to 300-words, use a photo and ten posts will show at a time. You can use this as another content opportunity to engage with new customers and direct them to your business website.
Include links
Google My Business optimization means optimizing your presence on Google. You want to generate leads by showing up and then converting those leads. You can add a couple of links to your business profile, but it might be optimum to choose the main lead that's going to help convert customers such as:
A link to your website
A booking system
Your menu/list of services
Links to contact you such as an email link
Other things to consider are reviews (more on those later) to boost your credibility and respond to any questions on your Google My Business listing.
How does the search engine ranking come into it?
Well, just because you've set up a Google My Business listing, doesn't mean that you'll magically appear at the top of the search engine when someone types in something relevant to your business like 'best wine cellar in California' or 'local hair salon'.
You can climb those pesky search engines with epic content with valuable keywords but that can be the long game. Your location needs to be correct to benefit from local SEO. This is how you'll show up on Google Maps. Local customers can find your physical location as well as see you on the map. So, you write the correct location and that should help your local SEO, but there's another way for increased GMB optimization.
Your GMB listing can shine bright on the first page of Google with one secret tip. Should we tell you? Okay, okay...we'll let you in on this.
All you have to do is focus on review management. The more positive reviews you get, the more chance you'll have of sitting on the top of Google Maps, which is where? The first page of your search engine. This means you'll get way more website traffic than ever before simply from showing up and having reviews from previous customers.
With Google Maps optimization, local search results will be in your favour. Google reviews make you rank higher, especially in your business location.
For example, if someone wants an Italian restaurant and they search for it on Google, and if you're relatively nearby and you have heaps of reviews, you'll show up. Local SEO efforts will be rewarded.
Do you need to outsource your strategy for success on your business listing?
Google My Business optimization service does not have anything to do with Google ads - unless that's a route you want to take. It simply means making the most out of your business dashboard and using all the features you need to.
Your Google My Business profile needs to help a customer find you, provide extremely helpful information about your business, have a cover photo and show off your positive feedback.
Business optimization services for Google My Business profile will focus on all of the above for a relatively high price. If you can follow the above steps, then the question is, do you need to invest in external support?
What tools can you use for optimized Google listings?
If you want to supercharge your listing, you can use tools such as reputation management software.
Use Cloutly to request, show off and respond to all your 5-star reviews so that you climb that search engine and boost your credibility.
---