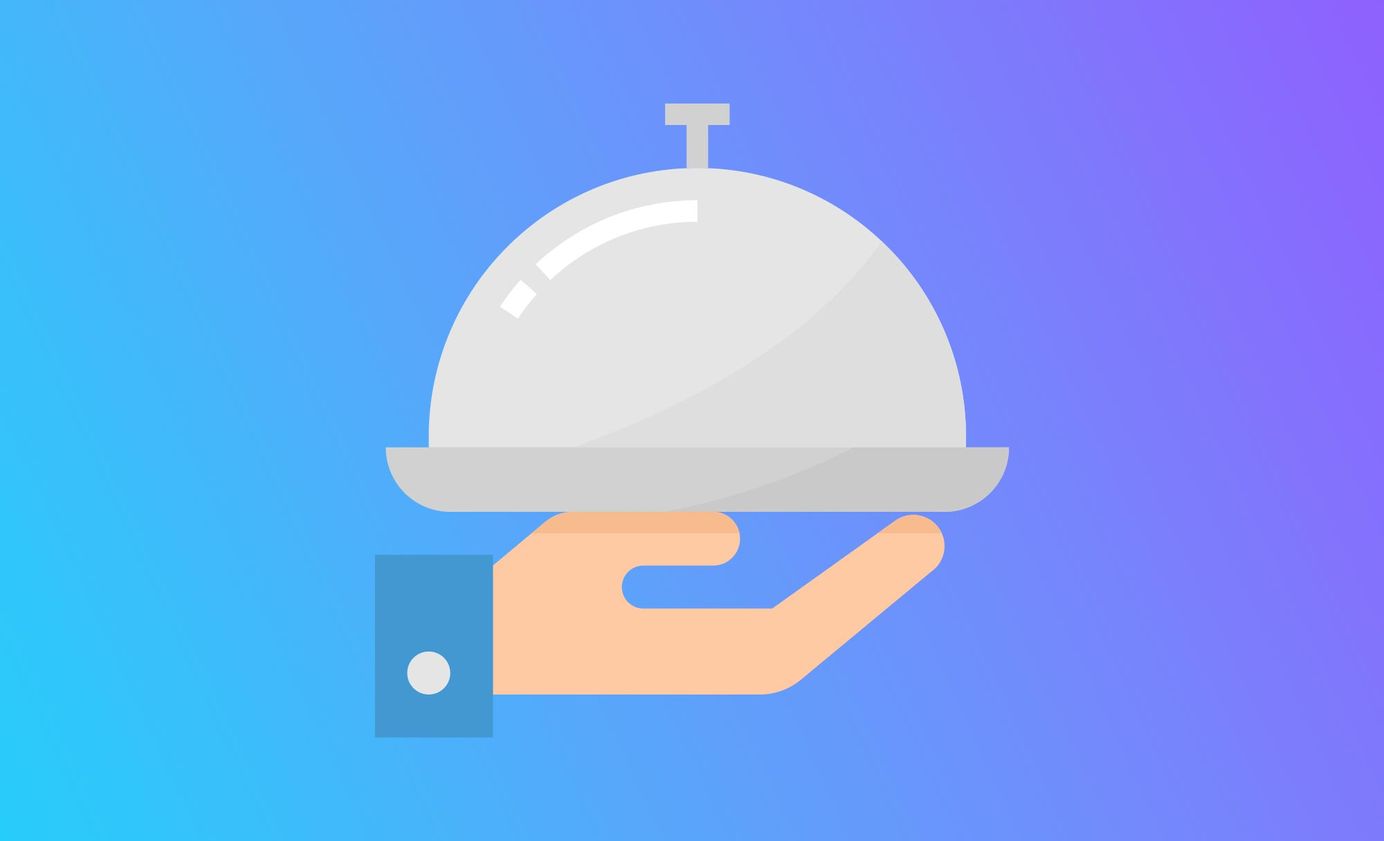 Want Google restaurant reviews? Here's how to rank #1
Are you the #1 rated for Google restaurant reviews? Discover how to climb to the top.
Table of Contents
Google restaurant reviews play a big part in choosing a place to eat. In fact, customers consider online reviews more important than hygiene ratings and food critics' ratings.
If you're looking for a certain type of cuisine or a food place nearby, you can type it into the Google search bar and Google Maps will show you the most popular options instantly. This popularity is based on Google reviews so, many restaurant owners try and get more positive reviews on Google each day to boost their SEO.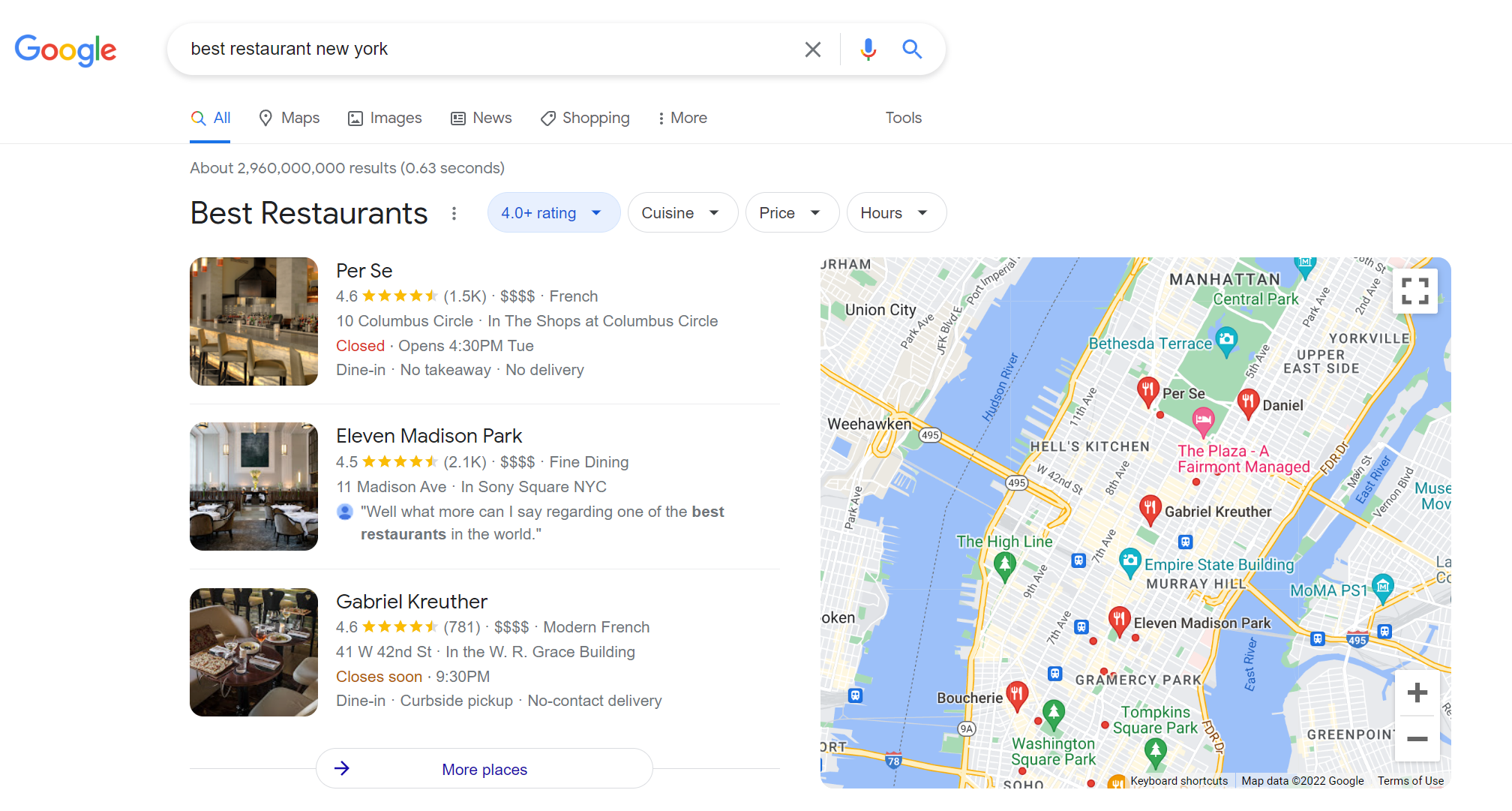 So, do Google restaurant reviews really matter and what you can do to get more of them?
Why Google?
There are hundreds of review sites but why should you focus on Google reviews for your restaurant?
As Google is almost certainly the most popular search engine, it makes sense that Google reviews are written and read a lot.
Craving Vietnamese food? You simply type: Vietnamese restaurant into Google and, it won't only show you the closest place, it will show you the highest-rated Vietnamese restaurants. These reviews show up on the first page of Google due to the quality and quantity of their reviews.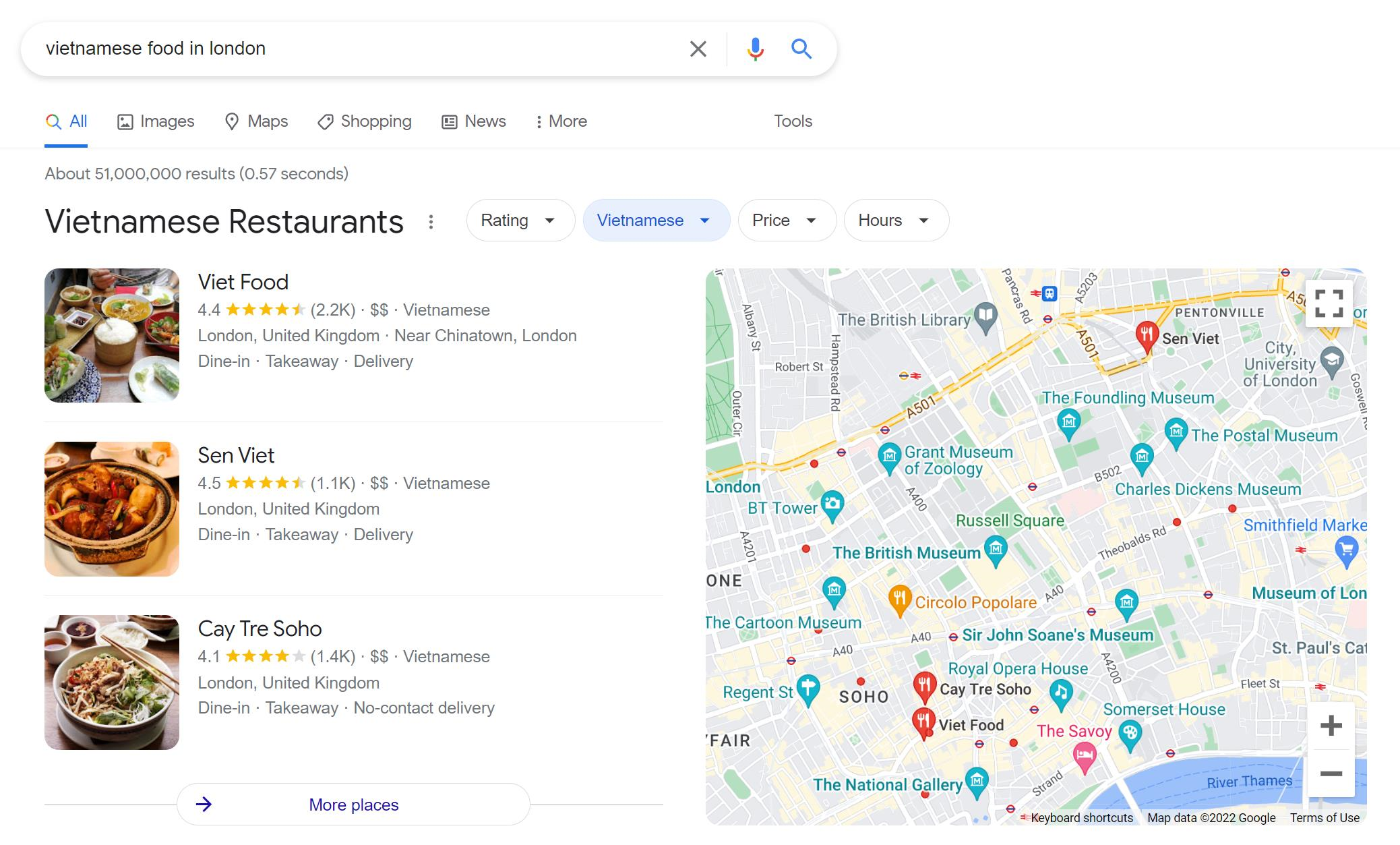 Independent restaurants can show up high on the search engine even without having a huge following or marketing presence with just reviews alone.
If you don't set up your business on Google and start receiving reviews, you are missing the benefits of a vital marketing tool. It's a competitive industry, so it's important you stand out.
You should still have a presence on other review platforms but Google is one to prioritise.
The more reviews your food business has, the more credible you seem and the easier it is for customers to choose you. And if you're looking for a secret advantage, use a tool like Cloutly to open the floodgates and get more reviews from your customers, like clockwork!
Why do Google restaurant reviews really matter?
Reviews help you show up online and boost your credibility, but why else should we be focusing on them? Here are a few more reasons why Google reviews matter:
1. Reviews increase sales
People trust and read reviews as much as they do personal recommendations.
Many of us want to know about food - the best places to eat, the most affordable, the most authentic and the places with the best atmosphere. Food is a daily joy and as many of us become self-proclaimed 'foodies', we're always on the hunt for the next best restaurant.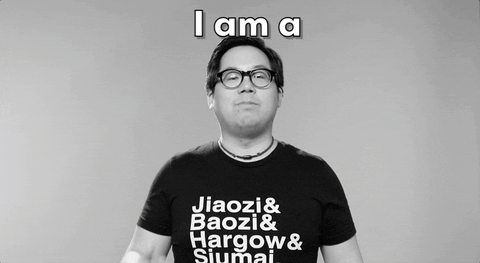 Higher Yelp scores help restaurants sell tables 19% more frequently during peak periods. Those that experts don't accredit sell out 27% more often if they earn an extra star on Yelp. The same goes for Google.
Positive reviews encourage people to dine in your establishment therefore you will have increased sales. It's positive exposure for tangible results.
2. Reviews help you achieve higher organic rankings
Reviews have a very significant impact on search engine rankings. Online reviews are the fifth-most important parameter that determines the ranking of a business. The higher the ranking, the better and more trusted your business is - search engines recognise and take advantage of that.
Google search aims to provide the best results possible. And, just like people trust recommendations from others, Google trusts online restaurant reviews and therefore uses them as one of their ranking factors.
The higher you rank, the more traffic you'll get to your restaurant.
3. Reviews let you shape and manage your online reputation
If you don't claim your business on Google and other review platforms, you won't be able to respond to them, leading to a poor reputation. In the worst-case scenario, a competitor might claim ownership and use the opportunity to worsen your reputation by responding rudely - this would be a low-move, but we've seen weirder things happen.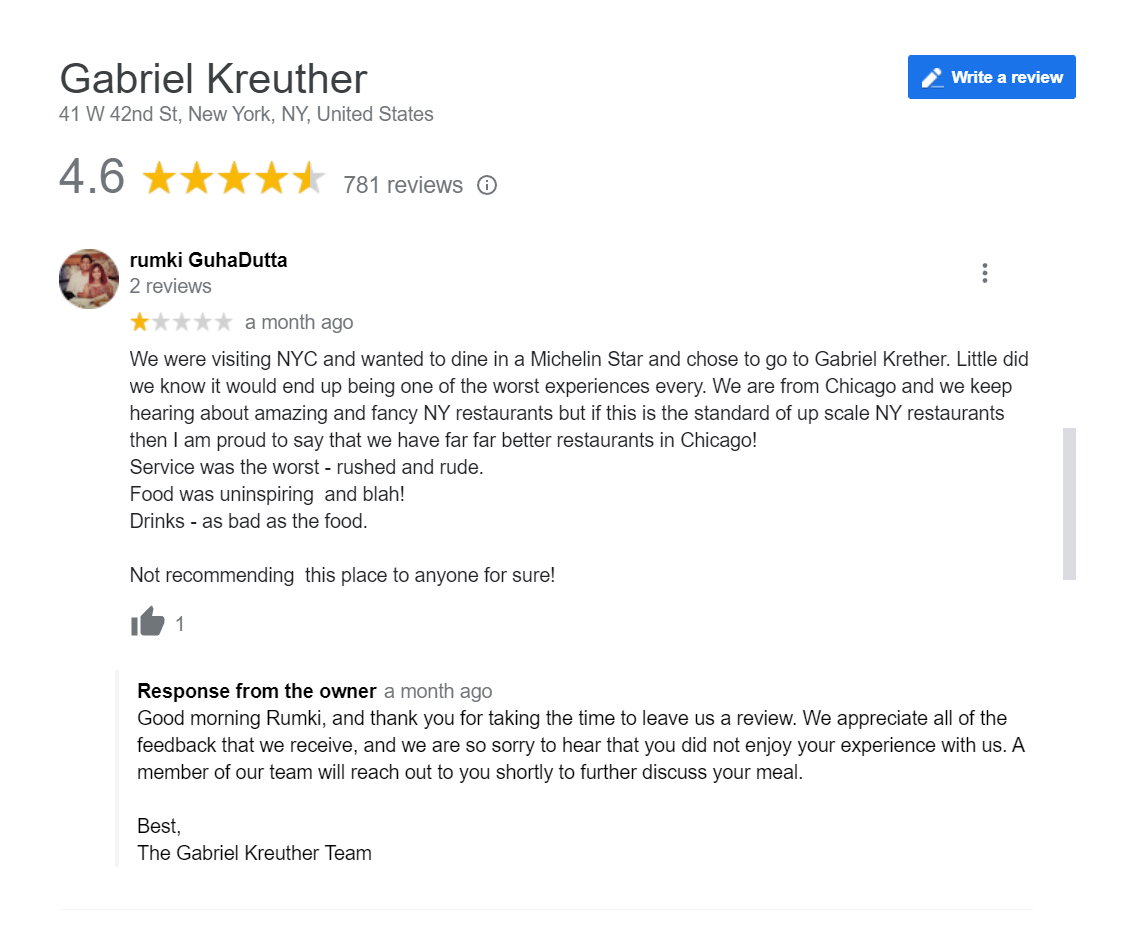 When it comes to negative reviews, it is usually just a misunderstanding. By giving the customer a chance to have their say in a review. It also gives the business a chance to explain itself for its lacking service. In an ideal world, your response will not only solve the grievance, but it will encourage the diner to reverse their review by addressing their concerns.
The same goes for positive reviews - your responses define your business so remember to always be courteous and gracious, thanking the reviewer for taking the time to enjoy your cuisine as well as leaving a review!
4. Reviews improve click-through rate
When someone searches for your restaurant on Google, to the right side of the search results is your Google review rating and other restaurant details such as your:
Location
Availability
Previous users' questions
Answers
If they want to read reviews, they just scroll down.
The search is also Google Maps related so they can just click on it to know where to find you.
This ease of access to this information is only possible if you have a Google restaurant page to allow you to get reviews. You only need to have a good collection of positive restaurant reviews to increase clicks through to your site.
How to get more Google restaurant reviews
Assuming you have added your restaurant to all the leading review sites, here are a few tips on increasing and handling your customer reviews.
1. Ask for reviews
There's a chance that leaving a review won't cross your customer's mind even after a great meal. That's why you should ask customers directly to leave reviews.
But you shouldn't ask any customer at any time. Instead, use the following tips for it to work.
Make it as easy as possible
Reach out to repeat customers
Offer an incentive or reward (check that you're allowed to, first)
Share user-generated content
Use a review management tool (like Cloutly)
2. Keep your eyes on the stars
Not everyone has the time to read the reviews to know what's good or bad about your restaurant. The star rating is enough for most people.
They simply look at the star rating to decide whether to click or not. Even if you have an average star rating, increasing it even by just one star can increase your revenue by up to 9%!
3. Respond to all reviews
If you receive negative online reviews,  you should acknowledge the customer's disappointment, apologise and try to rectify the issue.
Good or bad, you should respond to all customer reviews, so they feel heard and acknowledged. It increases the chance of them leaving another positive one after they revisit your restaurant.
4. Share positive reviews on social media and on your website
Embed the best reviews on your website and social media accounts.
Social proof is a powerful marketing tool and convinces your website and social traffic to give your restaurant a go.
Final thoughts
Google reviews reflect the quality of your restaurant, and whether true or not, customers trust them.
The more positive reviews, the more your business is trusted. The more your business is trusted, the more revenue you'll make. We've all got to eat, so restaurant reviews are extremely important.
But for you to get more reviews, you need to ask for them successfully. You can even employ tech that can help you get more positive reviews.
Cloutly is a tool that helps you rapidly collect, respond to and showcase reviews.
Start using the most powerful way to get more reviews for free today, and become the top-rated restaurant in town.
---