Your marketing efforts need structure, but despite your boss telling you to "get a viral video going on TikTok", sometimes it's not that easy.
A lot of your marketing success relies on calculated guesses of what your target audience wants to see, and what will convert them. Having a marketing plan to guide your marketing efforts can save you a headache, and the chances of that viral video are much higher.
Real estate marketing plans can make your marketing strategies clear, within budget and more likely to succeed. Even a marketing calendar can help keep your marketing timely.
As real estate agents work well with a bit of structure, we've put together a real estate marketing plan that's sure to keep you on track.
Real estate marketing ideas
When it comes to real estate marketing, you want to prove that you're the top real estate agent. This means creating engaging and informative marketing materials. You're here to convert your prospective customers so give them something that makes them go, 'huh - they know their stuff.'
Try:
An email marketing campaign that is so click-worthy, your readers will be blowing up your phone
Establishing your social media presence
Content marketing efforts such as regular blog posts with an SEO focus
Google ads or Facebook ads
There are plenty of routes to take but first, you need to know where your clients are for the best leads. Therefore, a real estate marketing plan can help your marketing efforts be more focused.
A commercial real estate marketing VS a residential real estate marketing plan
The good news is, it doesn't matter what type of real estate sector you work in. Your real estate marketing strategy is defined by your:
Target audience
USP (unique selling proposition)
Marketing budget
Business goals
Marketing channels
As a real estate professional, your potential customers will be checking all the relevant property websites. This means that your marketing plan isn't just about showcasing your talents as a real estate agent, it's about showcasing your property listings, too. With this in mind, make sure your real estate marketing plan includes a budget, individual USP, different marketing channels and goals for your properties versus your own business.
For example, you might use virtual tours on your Instagram to market a property but you would use email marketing to introduce your real estate agents to your email list.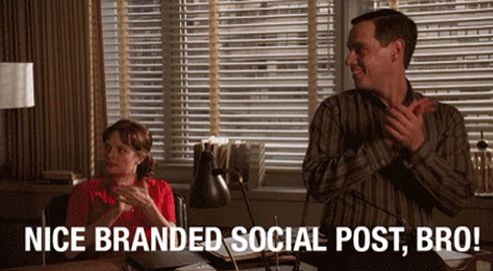 A marketing plan, marketing calendar and a clear distinction between what you're marketing can make sure your marketing messages are effective.
Real estate marketing materials
Okay, you've waited long enough - here's our free template to guide your epic marketing efforts. Use it wisely.
Download our free real estate marketing plan here
After you've completed our real estate marketing plan template, make sure you prepare some other marketing materials that will help make your name in the real estate business.
Use things like:
Anything that you can hand out at events or when you meet prospective clients with your branding is another way to market yourself.
Unique selling proposition
What makes your real estate business the best and distinct from the competition? You need to define your USP pretty early on if you want your real estate marketing strategy to work.
But, it's not just the USP for your business that you need to define in your marketing materials, it's about the property listings you have. What is the USP of those? Make sure that's exemplified in your marketing of the property listings.
Real estate business plan versus real estate marketing plan
Your business plan considers all the elements that are going to boost your business's reputation and help you reach your business goals. Your marketing plan is a bit more focused - it considers all of the ways you're going to get in front of your target audience, and why they will work.
A successful marketing plan should give structure to your creativity - that's all. An engaging social media presence might work for some real estate professionals whereas phone calls might be the best way to connect with potential buyers.
Client testimonials
When it comes to a real estate marketing plan, you need to stay authentic. This boosts credibility with your target audience and backs up your USP. The best way to do this is to use text reviews or video testimonials in your marketing efforts.
You can use review management software like Cloutly (ooh!) and request epic video testimonials or text reviews across all relevant review sites. Use these in your marketing campaigns to convert leads.
With epic reviews, you can back up the claims that you sell houses faster than you can make a coffee.
You can embed them on your real estate website, share them through all marketing channels and use them for your social media ads. It's the ultimate way to prove to potential clients that you know what you're doing. So, make sure you include review management as part of your real estate marketing plan.
Wrapping up
Marketing tactics that prove you're the best in the real estate industry are the aim of the game. Your target clients want to be impressed, engaged and convinced by your real estate marketing strategy. Show them your unique selling proposition in a variety of marketing channels, and don't be afraid to try different marketing tactics throughout the year.
It's about showing up for your target market and marketing plans help keep you focused.
Don't forget to have fun with it - I know we sound like your middle-school teacher during music practice - but, your marketing efforts should always be about creativity. Social media posts that are fun, and informative appeal to a specific audience, one which you can identify in the marketing plan.
Similarly, if you want to generate website traffic, creating boring ads isn't going to work - make them click-worthy!
Your entire marketing plan is there to guarantee the future success of your real estate brands - a successful business is flexible but guided by its business goals. Use our free template to make sure your content marketing is aced, ensure your target audience is engaged and use review management software like Cloutly to make it even easier for yourself.