Using marketing materials that are, let's say, timely can actually have a big impact. Our friends in the USA take the holiday season very seriously, and why not play into that?
Having a theme run through your marketing materials can help keep your real estate marketing from going stagnant. You can generate real estate leads in many of your marketing efforts, so show that your real estate business is fun and run with a theme.
Really, it might be a stretch but hey, you've got to give it your all around this spooky holiday, don't you? If your referral business has been a bit slow on leads, use some 'Happy Halloween' tricks to boost your marketing ideas and hopefully score some more business.
Get into the holiday spirit; read our guide on some spooky Halloween marketing ideas.
Social media platforms
When it comes to real estate Halloween marketing, it doesn't need to be tacky. Well, we say it doesn't need to, but sometimes you can go big or go home.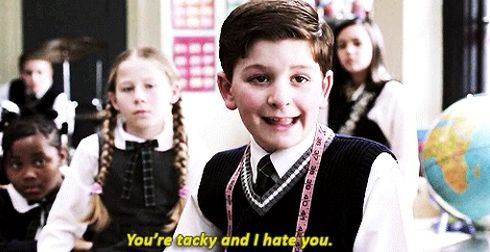 As a real estate agent, maintaining your presence on social media can be a bit tiresome. It takes some planning, so using this holiday as a content refresh can give you a bit of breathing room.
Get into the Halloween spirit, theme your reels or your Facebook Live videos with you in a costume or show off your favourite Halloween candy at your latest property listing in your stories.
Halloween postcards
Do people still send postcards? Well, if they do, why don't you use the spooky season to get in touch with your current clients and your previous clients.
It can be a great excuse to 'check in' and see how their home is, and if they're considering moving homes.
Halloween events
You can even run a costume contest at your open house or on your social accounts. You could even invite people to meet your real estate agents and check out all the spooky properties you have for sale. Send the invite out to your email list and see how many responses you get.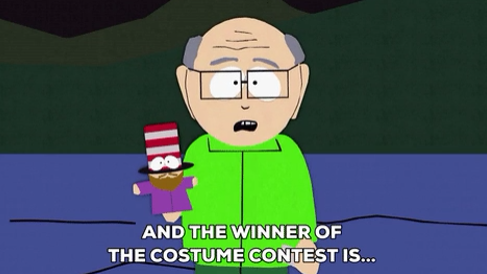 A Halloween event can be a great excuse to bring people together and show off your real estate agency to them. You could even set up a stall at a Halloween event and include a Halloween theme across your marketing handouts (leaflets, brochures etc and on your business card).
Bonus points if you actually have a haunted house listing! There are some people who even pay money to spend a night in a haunted house. Maybe let the sellers know that. They can consider it as a spooky Airbnb until the actual sale of their house and the guests might even want to buy it themselves!
If worse comes to worst, give out free gifts.
Wait.
That's a Christmas thing. Never mind.
Themed content
Real estate leads can be generated from your content marketing strategy - if you write about a real estate industry trend and mention your favourite Halloween films. If you can plug that and make it relevant.
Real estate marketing about Halloween could be videos of your best real estate agent wearing a scary costume on TikTok - or a whole office dance routine to Time Warp from the Rocky Horror Picture Show. If it builds engagement, why knock it!
Post pictures from your haunted houses or show off your themed open house - it will be a talking point for the town.
Halloween promotion
You can run a social media contest across all of your social media platforms to build engagement and put your social accounts back on the map.
You could be offering a discount on real estate fees for listing a house in October or a free valuation if one of your followers. Local gift cards work too for a home seller who wears the best costume.
Haunted open house
If you are hosting an open house during Halloween, why not deck it out with house decorations and Halloween treats?
You can encourage foot traffic with an open house, especially if you have free candy available. Your haunted open house could have themed handouts making sure you advertise your real estate professionals in the agency.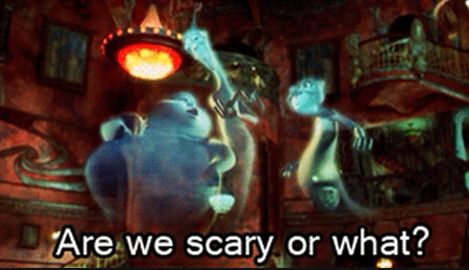 Being part of something unique or different like this, during the usual streets of trick or treating might make you stand out in someone's mind, and they might call when they need you.
A Halloween open house with epic candy could be enough to charm a family, especially if you're on the best block for trick or treating.
Halloween decorations
You could even run a charity drive, make Halloween decorations and fun home decor for some of the local schools, raising money for a charity of your choice.
Your real estate business, using Halloween marketing, can put you at the forefront of people's minds unexpectedly. Even if they say, 'why is the real estate agency running a Halloween decorating competition for charity?' You tell them to mind their business and buy a house with you! Okay, maybe don't be so aggressive. Your real estate Halloween marketing should be getting people to talk about you and if it feels a bit strange, just say - 'it's Halloween, everything's strange!'
Real estate marketing can get bogged down with strict terminology, SEO keywords, and uploading every single detail of your property listing. Having a bit of fun with your Halloween marketing ideas can breathe life into your creativity again.
Don't let your marketing ideas dry up - you can reach potential clients anywhere, you just have to be creative and...timely. Halloween is the perfect time to refresh your real estate marketing strategy, especially if you're appealing to families, selling properties in a welcoming neighbourhood or even advertising haunted houses.