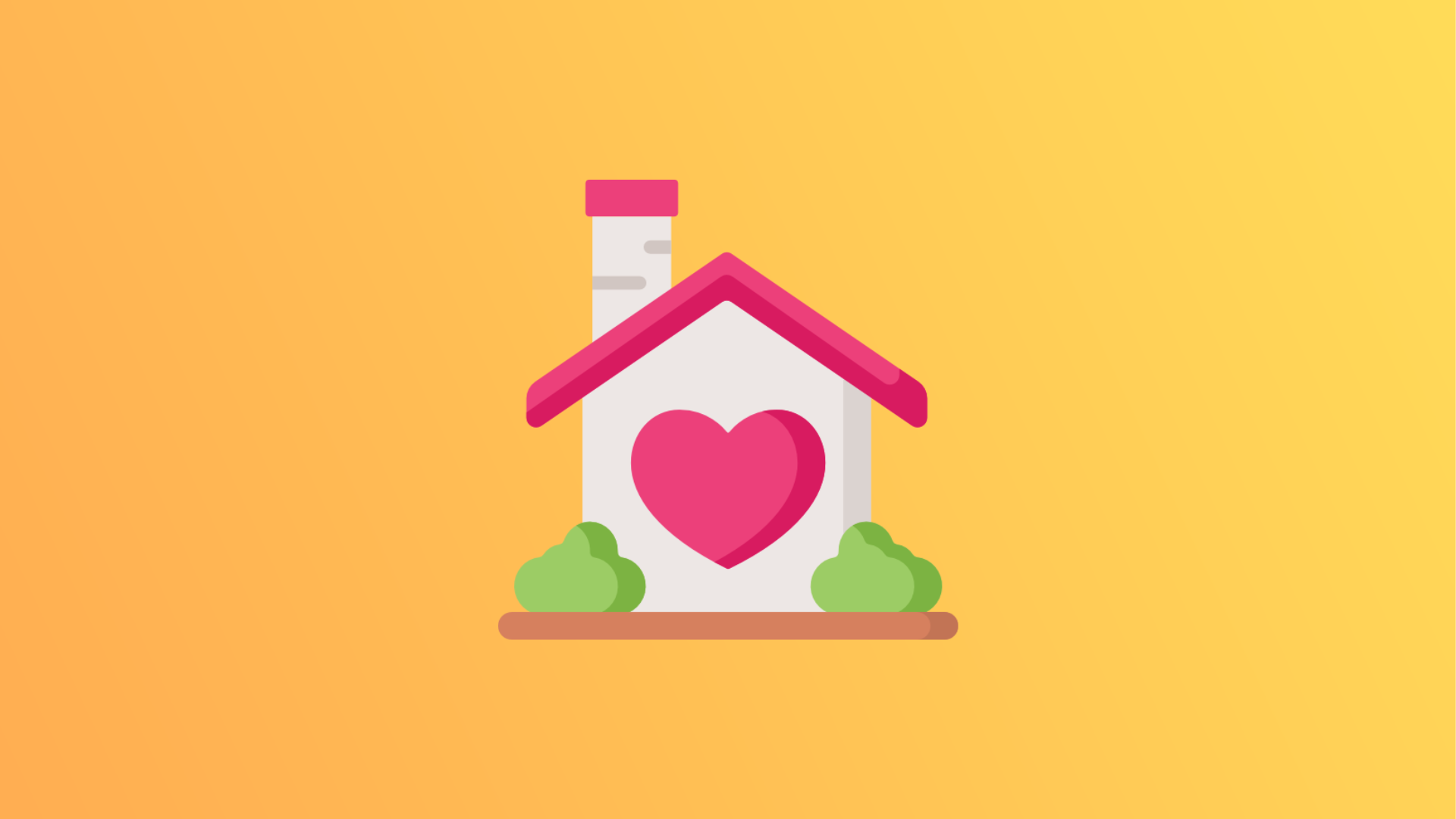 Top 4: exciting real estate marketing ideas for 2023 (that don't suck)
Need a real estate marketing plan for the new year? We've got you covered with our ultimate guide for realtors.
Table of Contents
Updated February 2023
What changed? We updated this article with fresh real estate marketing ideas, resources and a real estate marketing plan you can actually use for 2023. Oh, and we added a few, brilliant real estate marketing videos
If you're in real estate, you know how important marketing is. But with so many agents vying for attention, it can be tough to stand out.
Fear not! We've got the lowdown on the best real estate marketing ideas for 2023.
First things first, make sure you've got the basics covered - a killer website, social media presence, and a Google My Business profile (now simply called Google Business Profiles). Then, take a look at our list of creative marketing strategies that will help you attract and engage potential buyers and sellers. Get ready to take your real estate game to the next level!
First thing's first
Before you dive into real estate marketing, you'll need solid grasp of your unique selling proposition (AKA, what makes you different) and your ideal customer persona. Don't worry, it's not as complicated as it sounds!

Your USP is what sets you apart from other real estate agents out there. It's what makes you different and desirable to your clients. Ask yourself: what do you do better than anyone else in the market? Maybe you help first-time homebuyers find their dream home without breaking the bank, or perhaps you specialize in virtual tours that showcase your properties in a unique way. Whatever it is, make sure you focus on your strengths and capitalize on what makes you unique.
One of the most unique approaches we've seen (also - hilarious), is Nathan Fielder's positioning of a local realtor as "The Ghost Realtor", who guaranteed the homes she listed were 100% ghost free. The show is a comedy, but you can't deny the novelty of the concept!
But it's not just about your USP. You also need to understand your ideal customer persona, or the kind of person you want to attract as a client. Who are they? Where do they hang out online? What kind of content do they engage with? By understanding their demographics, interests, and lifestyle, you can tailor your marketing efforts to speak directly to them.
'Niching down' is key to standing out in the real estate industry. All real estate professionals can say that they have top property listings, a bursting database of leads and a dynamic real estate business, but what are you going to offer potential clients specific to their needs? Putting your USP front and centre of a real estate marketing campaign is what's going to help you cut through the noise.
So, now know who your target audience is and what you can offer them, it's time to figure out which real estate marketing strategies will work best for your agency.
Let's look at the top real estate marketing ideas.
1) Work on content marketing and industry collaborations
Many articles you read on this topic are going to tell you to "start a blog". If you're here, it's because you're sick of reading the same, tired old article... right?

Here's a fresh idea. Go beyond the traditional content marketing and blogging approach; team up with other industry professionals to create and publish valuable nuggets of unique content.
Who, you ask? Joining forces with mortgage brokers, home inspectors, or real estate attorneys is an excellent way to mix things up, while also building strong relationships with your peers. Reach out and explore options like co-authoring reports, hosting joint roundtable or state-of-the-market discussions, or contributing guest blog posts for each other's websites. By combining your expertise, you can present a more complete view of the industry and offer your audience a unique perspective. Who knows? This could lead to fruitful long-term collaborations and win-win scenarios for everyone involved.
There's definitely some SEO value in creating a blog, but establishing and positioning yourself as an industry expert - especially in your local real estate market - is arguably a much more powerful strategy. Couple that, with capturing client reviews, and you're on to a winner.
And let's be honest, most real estate agents struggle to find the time to focus on content execution. Having a strong content plan set out for the year (or even just common, recurring thematics, like a monthly report), can be a game changer and really set you apart from other real estate agents.
2) Use social media marketing (think TikTok)
Heard about TikTok and wondering how to get in on the action? Here's your playbook. As you've guessed, TikTok has fast become an incredible way for real estate agents to showcase their personality, creativity, and expertise. If your goal is to win more listings and get real estate leads from TikTok, here are some of our best ideas, strategies and tactics working for real estate agents on TikTok today.
Take Viewers on a Virtual Tour:
Take potential buyers on a magical journey through a property by creating a virtual tour on TikTok. You can point out the key features of the property or spice things up by using creative filters, special effects and music. Let your unique personality shine through in the video and create a lasting impression on your viewers.

Showcase the Local Scene:
You can also showcase the surrounding area of the property on TikTok, highlighting the best local attractions, eateries and points of interest. Showcase the convenience of the location by discussing nearby amenities such as schools, public transportation and shopping centers. You can present yourself as a true local expert, providing valuable information that potential buyers will appreciate.

Offer Valuable Tips and Advice:
Provide tips and advice to potential buyers and sellers on TikTok, offering insights and tricks on how to prepare a home for sale or how to negotiate a good deal. This allows you to establish yourself as a trusted source of information and showcase your expertise in the industry. Make the tips and advice lighthearted and fun by using creative visuals and humorous language.

Utilize Hashtags:
Use relevant hashtags in your TikTok videos to increase their reach and visibility. This can include popular real estate hashtags such as #realestate, #homedecor and #homebuying, as well as location-based or event-based hashtags such as #NYC or #LA. The right hashtags can help your videos get discovered by potential buyers and sellers and can help grow your following.

Collaborate with Other TikTokers:
Collaborate with other TikTok creators such as interior designers, lifestyle bloggers or local influencers to create engaging content that highlights a property or the local area. This not only increases your visibility but also provides your audience with even more value.

Have Fun and Keep it Engaging:
Remember that TikTok is all about having fun and being creative. Don't be afraid to showcase your unique personality and use creative filters, music and special effects. Try different video types such as time-lapse or stop-motion to keep things fresh and entertaining.
3) Email marketing campaigns
Email marketing is a powerful tool that real estate agents can use to engage their audience and entice new listing opportunities. Now, we're assuming you know the basics, but are looking for some fresh real estate email marketing strategies here. With that in mind, here are some more creative ideas - that compound your social media strategy - to make your email marketing campaigns more unique, engaging and successful.
Create a Newsletter:
We have to start somewhere! Create a monthly or quarterly newsletter to share valuable insights, industry trends, and showcase your current listings. Add a personal touch by including a brief message or update about your life, making your newsletter feel more like a friendly conversation rather than a promotional email.

Share Testimonials:
Share testimonials from satisfied clients in your email campaigns. This is an excellent way to showcase your expertise and the quality of your service, while also providing social proof that can build trust and credibility with potential clients.

Host a Virtual Event:
Host a virtual event such as a webinar, Q&A session or a live virtual property tour and promote it through your email marketing campaign. This is a great way to engage your audience, showcase your knowledge and expertise, and potentially generate new leads.

Offer Exclusive Content:
Offer exclusive content in your emails that can't be found anywhere else, such as sneak peeks of upcoming listings or advanced notice of an open house. This helps build anticipation and excitement, keeping your audience engaged and interested in your business.
4) Listing on real estate platforms
It might sound like a no-brainer, but if you want to attract more potential buyers or sellers and increase your chances of closing a deal, it's important to list your properties and credentials on relevant platforms like Zillow, Realtor.com, Realestate.com.au or Domain (the sites that matter most to your market will likely vary based on your country).

These marketplaces are hotspots for people looking to buy or sell properties, so it's crucial to make your profile stand out from the crowd. You can often sign up for referral programs on these platforms to maximize your lead generation. Think of it like showcasing your property in a busy shopping mall - the more foot traffic you can generate, the better your chances of making a sale. So, take advantage of these platforms to get your name out there, and you might just be surprised at the results.
Real estate marketing tools
If you want to take your real estate marketing game to the next level, tools like BombBomb or Cloutly can be your secret weapons.
BombBomb and Cloutly are both popular video marketing tools for real estate agents that can revolutionize the way you engage with your email list. Let's face it, people are more likely to watch a video than to read a wall of text. Plus, video is a more personal and human way of communication that can help you build deeper connections with your audience.
On the other hand, reputation management software can skyrocket your credibility as a real estate agent and help you stand out from the competition. With a top-notch reputation, you'll be more likely to land in the Map-Pack on Google, which means more exposure, more traffic, and ultimately, more listings.
Take a look at how Cloutly can help you engage with your clients and score reviews:
---