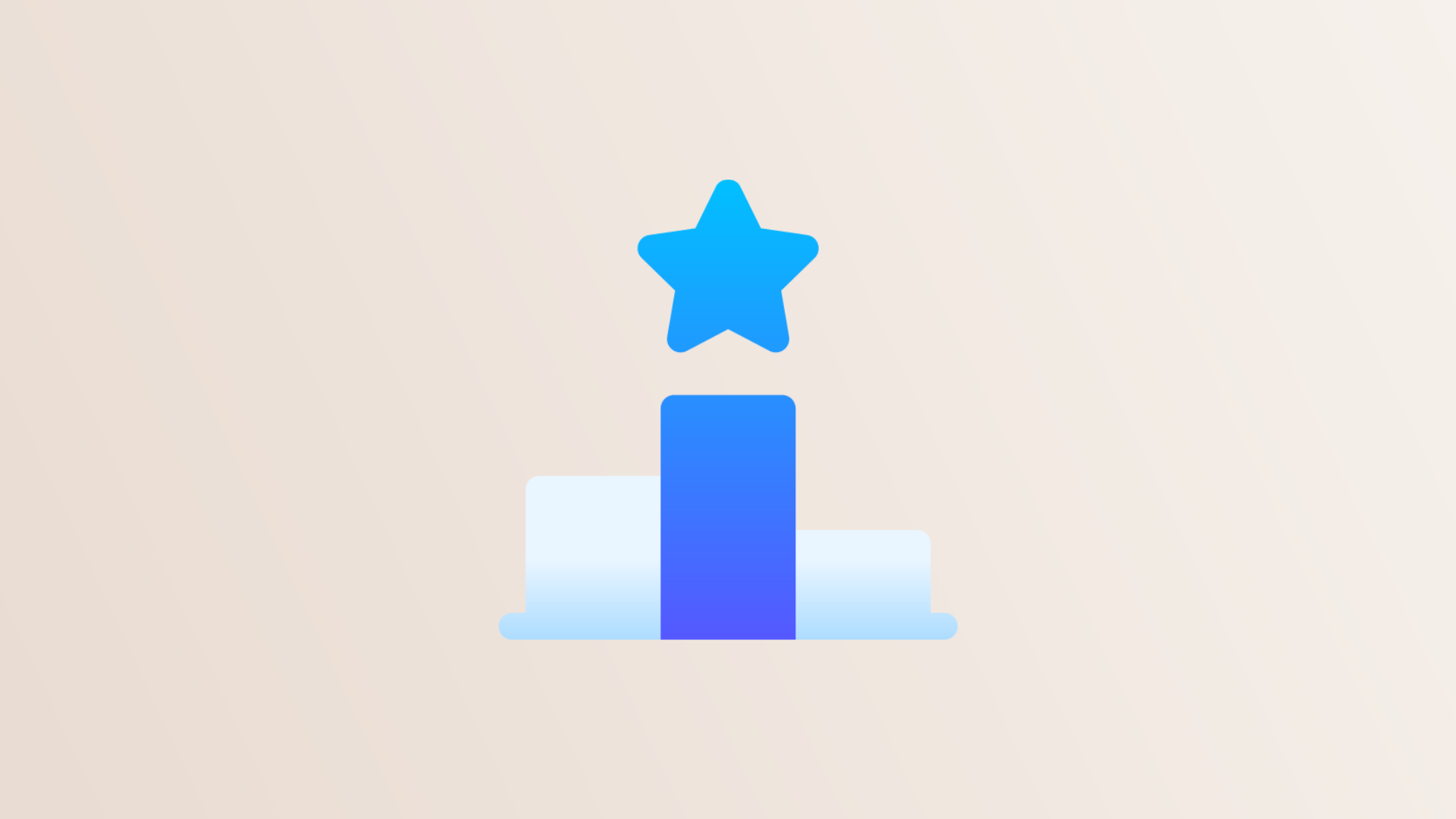 How to improve Google My Business ranking (top tactics revealed)
Use our hacks for the highest Google My Business ranking. We tell you exactly what your biggest competitors don't want you to know.
Table of Contents
Ah, your business listing is live on Google. Now you want to make sure that you're reaping all the benefits of this major search engine.
Google My Business makes it pretty easy for you to optimise your Business Profile (oh and Google My Business and Business Profile are interchangeable terms in the Google-verse - they just mean your Google business listing).
You can optimise your Google My Business listing with things such as:
Verifying your business (see our guide here)
Using high-quality photos
Including punchy copy
Using a high-quality logo and a great business name
Utilising the Q&A section
Posting regularly
Showcasing up-to-date business information such as correct opening times and contact number (seems like a no-brainer, right? You'd be surprised)
But, the best way to improve your local SEO game is Cloutly's bread and butter. Reviews.
Why do reviews improve the Google search ranking?
You need to see your reviews like tickets to the top. The more reviews you have, the more chance you have of appearing on Google's 3-pack. And, you don't need to buy them.
'What is Google's 3-pack?' I hear you wondering. Let's take a look.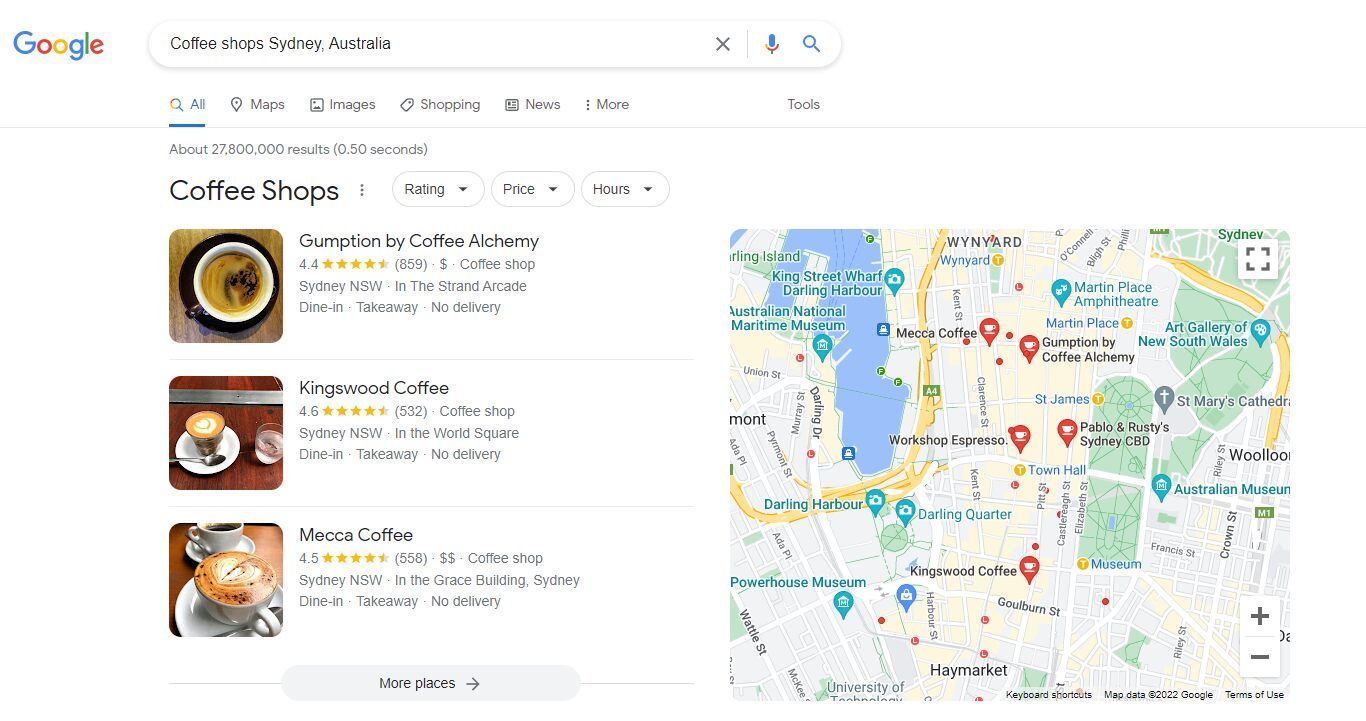 You can see that the local search results page has Google Maps at the top. This is the first page of the search engine and the 3 businesses (hence, 3-pack) that show are the ones that are populated with the most reviews. This means that if you're a new business listing and you prioritise getting LOTS of reviews, you can overtake even the most established business listings on the Google Maps ranking. That's pretty epic.
How to prioritise review management
As we said, reviews are Cloutly's bread and butter. Cloutly is a review management tool that not only guarantees to supercharge your Google business account's reviews, it lets you respond quickly, organise personalised review request campaigns and lets you showcase them on your website.
Using a tool like Cloutly can streamline your entire review management process. Viewing review management as a 4-parter can help simplify it for you, too.
Request reviews
Respond to reviews
Share them across your marketing channels
You need to be checking all of your Google My Business reviews regularly and make sure you respond to your reviews in a timely manner. How you respond to your reviews is all part of managing your online reputation too.
The main thing, though, for those local search results is to have many reviews, so you need to be consistent with asking for reviews in a personalised way and in a smart-step campaign. People are busy; you need to give your customers plenty of time and opportunities to leave a review for their local business on Google.
For the best 3-pack ranking, GET MORE GOOGLE REVIEWS.
Google Business profile and local search results
Now you know the secrets of Google reviews making your Google My Business listing stand out and shine bright on the first page of Google search.
There are other ways to make sure you show up for your target audience, too. The Google My Business algorithm takes into account:
Distance: How close is the physical location of your business to the user's search results?
Relevance: How relevant is your business to the keywords that a user has typed into Google? So, if you're a spa specialising in massages, make sure keywords like 'massage' and 'relaxing spa' are in your business listing description.
Prominence: Google My Business listings that have a great digital marketing focus, a big social media presence and are more active (consistently collecting and responding to reviews) play into the local search results.
Complete and accurate information, with a touch of style, are key features to help boost your Business Profile on Google.
Wrapping up
Praise from customers (in the form of reviews) is the ultimate way to boost your Google ranking. Your Google My Business listing wants to be nurtured and optimised for the search results. You just need to put in a bit of time to do this.
It's an easy to tool to navigate and it's easy to edit your Google My Business listing as you grow. In fact, it's important to keep updating your listing and adding to it!
As mentioned, the best way to climb the Google Maps rankings is by having plenty of reviews. But also appearing in relevant searches by using the right keywords and having a well-dressed Business Profile will do your business listing wonders.
Take your Google My Business listing to the next level with Cloutly; increase your revenue and show up in front of more potential customers than ever before.
---