Whether you're a new business or an established business, you need to make sure you show up in front of prospective clients. This means listing your business on all relevant platforms, especially Google. But, it's no good just listing there - you need to be verified. And, no. We're not talking about that blue tick you see next to the names of 'celebrities' on Twitter or Instagram.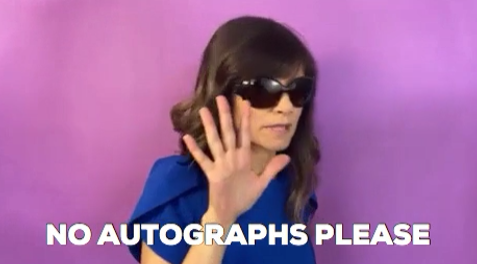 Verifying your business can mean anything from confirming:
Its location
Accurate information
Your ownership of the business and the business listing
See it as proving your business's authenticity - Google doesn't want to host businesses that are fraudulent or non-existent. That's one big way to irritate customers or Google users.
Let's figure out the verification process so you can show up for your customers, with the right information.
Why does Google want you to re-verify your business?
It's about maintaining up-to-date and quality business information, such as your business address. Google is so into keeping the information fresh for its users that it might even ask you, the business owner, to re-verify. How fun!
Your Google My Business account should have everything in order - any business info or details about your business can be updated pretty easily, so it's not a big stress. It's about having an optimised business presence on Google and you don't need any sneaky techniques to do so.
Let's start
With Google Business Profiles, you need to make sure you have a Google account. So either create an account or sign in straight away to Business Profile Manager.
Then:
Enter the name of your business
Click Next (if you get a message that someone has verified this business already, you can request ownership of the Business Profile)
Choose a business category
Choose a location (if applicable)
Choose the service area of your business
Enter the website URL and the phone number
Then Finish!
Now, it's time to actually verify all this information you've put into your Google My Business account. Either click Verify now or Verify later.
Of course, make sure all this information on your Google Business Profile is correct - otherwise, you'll be asked to complete verification repeatedly!
Optimise your Google business listing
Having the right information for instant verification is key but it's not just about the correct information to appeal to Google's vast desires. It's about having a stand-out profile that potential customers want to see.
It's time to use your copywriting, graphic design, communication and sales skills. Make sure you have:
A fabulous business description and name
An epic logo
Google posts
If you no longer own the business or the business has closed down, then you can also remove it from Google.
Verification methods
Google may offer you a few verification methods to choose for your Google Business Profile. But it's easy on Google to verify your business.
Over the phone
You may be able to verify your Google Business Profile over the phone with a code sent directly to your mobile (or via phone call with a Google support rep). Enter the code when Google asks for it.
Postcard verification
Google can send a postcard to your business's address with a verification code. Simply, enter the code online once you receive it.
This used to be a very common option and Google would use this verification method if you couldn't prove your business's address easily. The only downside is that postcards arrive a lot slower than emails.
Video verification
You can either verify your business with a video recording. Be at your business's physical location, the business and a video of you unlocking the door to prove you own the business.
Upload the video and wait.
Video call
Select this option to verify with a video call much like the step above.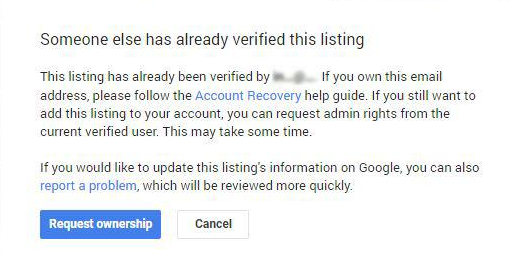 Just make sure you have the authority to verify the listing.
How long does the verification process take?
It can take around 5-days for Google to verify you, so it's worth clicking Verify now once you write up your Google Business Profile.
Whether you choose video verification or a postcard verification option, Google wants you to prove you own the business. This prevents any fraudulent behaviour and boosts your credibility.
Once you've received your verification codes, make sure you focus on optimising your Google My Business Profile for maximum presence, increased revenue and verified credibility. If you use Cloutly, you can also generate more reviews than ever to optimise your business listing to the highest degree.