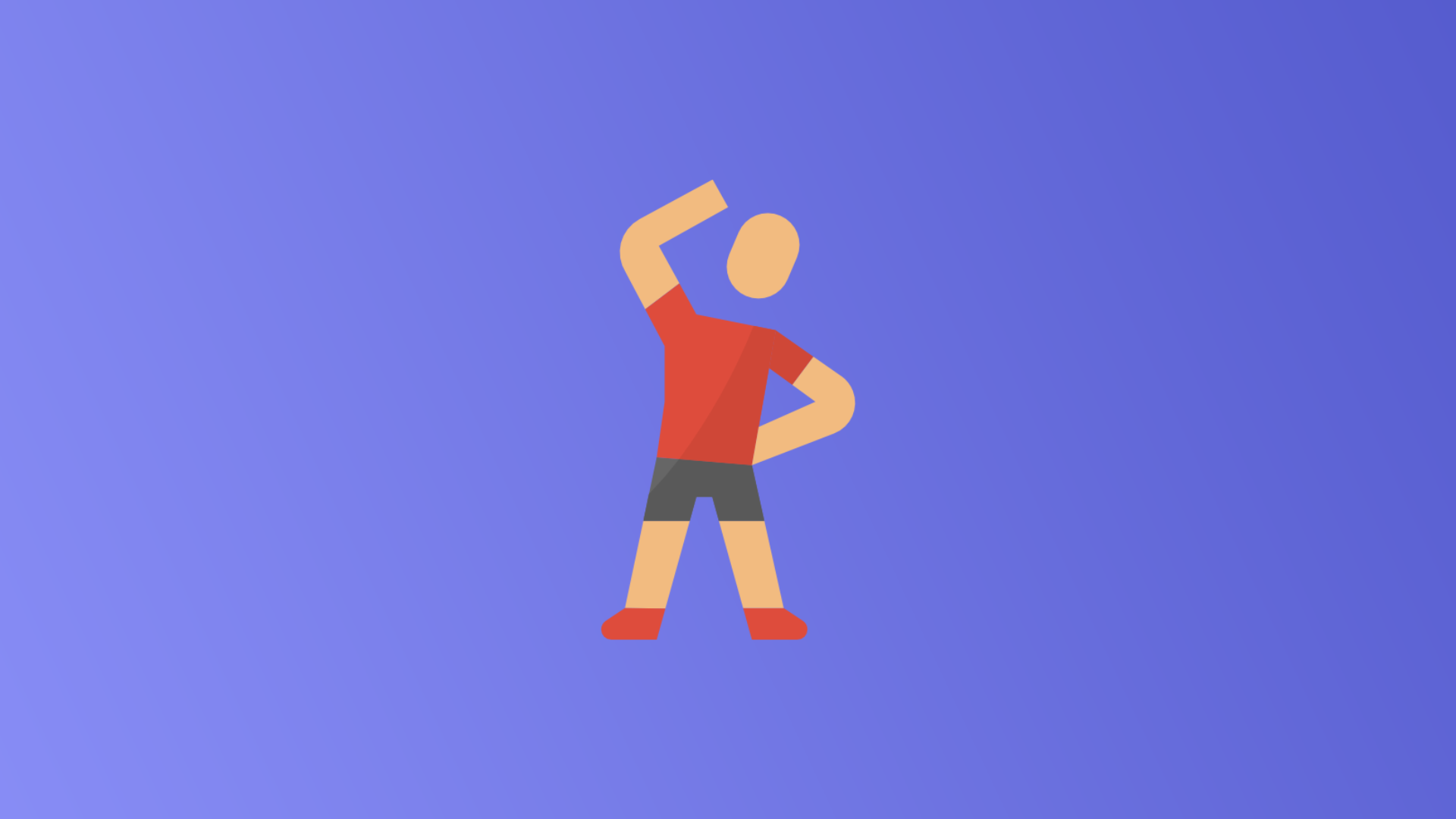 4 failproof methods: marketing for physical therapists
Marketing for physical therapists doesn't need to be complex. Use our 4 failproof methods to see more patients than your booking system can handle.
Table of Contents
Therapy, in any form, can be seen as a luxurious expense rather than a necessity.
Even when people are walking like a banana, complaining about back pain or a sore knee - they'd rather spend money on things that seem to work quickly. Physical therapy is something of a commitment (of time and money) which can put people off.
That's why, with your physical therapy marketing strategies, you need to focus on results and emotional pull (whilst creating a sense of urgency).
But, which medium should you choose for your physical therapy marketing strategies? There are almost too many choices so it can be hard to find the right one or the right combination.
That's why we created this guide to ease the pain of your physical therapy marketing strategy and focus on what works, and why.
Read on to improve your physical therapy marketing strategies (and greet a crowd in your physical therapy clinics today).
Your physical therapy marketing plan: where to start
With your physical therapy marketing strategy, you need to make sure you're investing your time and money in the right medium, with the right messaging, tone and style.
There are certain things to consider, such as:
Competitor research: how does your physical therapy practice differ from those around you?
Who is your target market?
What is the marketing budget for your physical therapy clinic? (Your marketing budget will keep you mindful of your entire year's marketing plan - it's not just about the 'now' it's about being consistent with your marketing efforts)
What is your brand aesthetic and tone of voice? (This keeps all of your physical therapy marketing efforts focused and aligned)
Do you have a promotion you'd like to run?
Who will be manning the physical therapy marketing campaign (or campaigns)?
Your marketing efforts can't be shot in the dark. By reviewing the above details, you can make sure your physical therapy marketing is coherent. Consistency and focus are what will win results.
Once you've set up your physical therapy marketing plan, it's time to learn about what you can do that will boost your physical therapy practice.
Now, let's check out some physical therapy marketing ideas.
1. Email marketing for physical therapists
An email marketing campaign can be effective for re-engaging past patients but also enticing new patients.
It opens up the line of communication with those on your email list. You can set up a marketing campaign for a new promotion or introduce the practice owners.
You can segment your email marketing campaigns to make sure you're reaching out to those with relevant information, and it doesn't feel like spam. Use a clear CTA (call to action) and don't forget to check out the metrics. This will show how effective this has been as a medium for your physical therapy marketing.
Your email marketing plan doesn't need to be complex for physical therapy marketing - it's also not something you need to use all the time. Reach out to your patients when you have something to say, perhaps promoting a discount for patient referrals but don't bombard your new patients or prospective patients with content if you're not offering any value.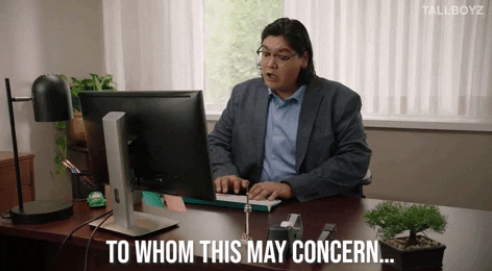 Email marketing is one of the most direct routes to your customer base. It's direct access through a trusted form of communication which means it can trump traditional marketing techniques (such as direct mail) and it feels less invasive.
Your patients can open their email when they want, just make sure you hit them with a clickable subject line - that's the first step. Then entice them with all the benefits of physical therapy and perhaps include a promotion every so often.
Focus on worthwhile content that your email marketing list would want to receive and you'll build on your marketing engagement in no time.
2. Social media marketing for physical therapy marketing
Your social media marketing efforts thus far might not have been successful due to a lack of consistency.
With Instagram, TikTok and your Facebook Page, the key is to post regularly with up-to-date business information as well as engaging content that aligns with your branding and physical therapy practice ethos.
As far as marketing strategies go for physical therapy clinics, social media pages can be more subtle, and might not lead to instant conversions. But, by providing engaging content to your followers, you're defining your brand whilst also revealing your physical therapy services in ways that are going to build intrigue.
It can also be a place where you establish yourself as the top physical therapist. You can provide educational and informative video content to inspire those to get to private practice for a few sessions. The more you educate your followers, the more likely they will be to understand the benefits of physical therapy.
Add a link in your biography on Instagram and share a blog post or two on your Facebook Page and divert your followers to check out your physical therapy website (and hopefully to the booking icon).
3. Positive reviews for physical therapy marketing
Prospective patients need authentic social proof to trust your physical therapy practice.
This means you need to request reviews from your past patients to attract new patients. And, how do you do that? By using a tool like Cloutly. You can humanise and streamline the entire review process: from asking for reviews to showcasing them in a mix of marketing materials and on your website (and your Google My Business listing). There's even a free trial!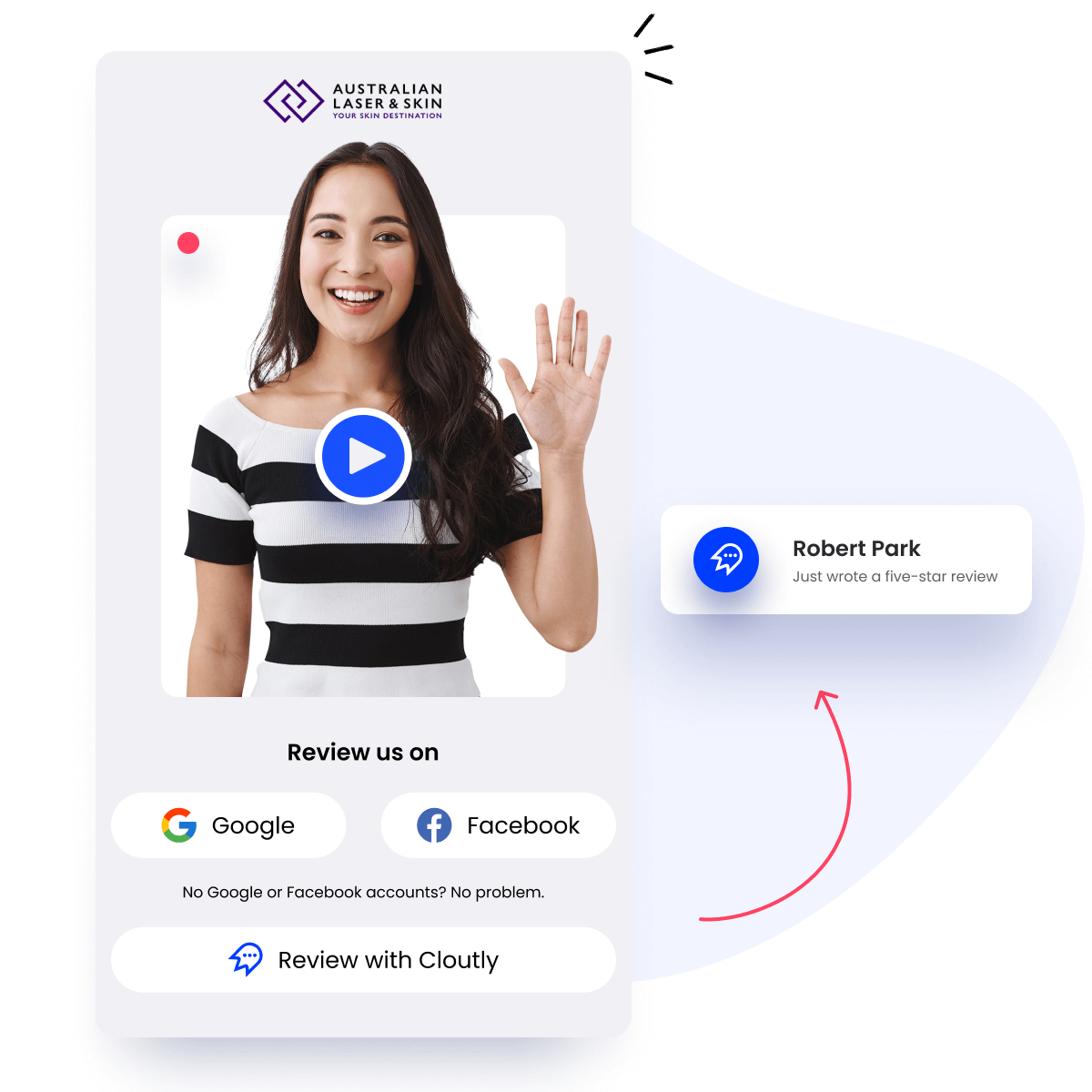 Online reviews instantly prove your legitimacy and your skillsets as a business, and as a qualified physical therapist.
Of course, we can't rely on all of our positive reviews saying, "they gave me the ability to walk again." Although, that is great. But, even things like: "a progressive and welcoming private practice that increased my confidence in getting back to the gym" or "my knee now has no pain and I don't even need medication - the team at [insert physical therapy clinic name] know what they're doing."
Past patients can sell your physical therapy practice for you and can work alongside your other marketing materials to confirm what you're putting out about your brand. If a physical therapy practice claims to be the best local business, but it's like hearing crickets on the review sites, then chances are, you'll look for a more reputable and established clinic.
Online reviews (patient testimonials) are the ultimate way to display patient satisfaction.
4. Search engine optimization for physical therapy marketing
Search engine optimization is very effective - and it can be simple to make certain adjustments to your online business presence, once you know what it all means.
By using relevant keywords on your physical therapy website, improving the user experience, updating your Google My Business listing regularly and increasing engagement online (Google reviews help!), you're increasing your chances of appearing top on the search engine results page.
It's about building a strong online presence with correct business details and engagement. Search engine optimization is a marketing strategy that can be implemented from the day you create your Google My Business listing or your website. You can start benefiting from it as soon as your listing is live.
If a user is searching for a physical therapist or a specific physical therapy service, and your business listing addresses these certain search terms, then your visibility on the search results page will be improved and then, and this means more traffic, more patients and more revenue.
Final thoughts
When it comes to your PT marketing plan (and your varied physical therapy marketing strategies), it's about being consistent, staying within budget, appearing in front of your target market as much as possible and proving your experience to new patients.
Adverts can also be super effective for physical therapy clinics.
By implementing all of the above - and honing your review management game - you'll build trust with new patients.
Physical therapy marketing doesn't need to be difficult. Focus on the benefits of seeing a physical therapist and make sure that transpires in your physical therapy marketing materials (whichever they may be).
If you want to up your review game, use Cloutly and drive traffic to your website and physical therapy clinic simply by generating more reviews. It's an easy way to show more evidence of your expertise as a physical therapy practice owner.
---