SEO can be a complicated minefield to navigate, particularly as search engines like
Google, Yahoo and Bing constantly update and modify their algorithms.
While many businesses devote massive resources for search engine optimization on a national or even international level, it's also important not to neglect the benefits of local SEO (local search engine optimization).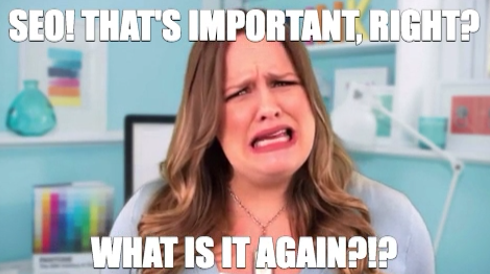 In the last couple of years, searches involving the terms 'near me' or 'close by' have
increased by over 900%. This is because over 85% of people are now choosing to
use the internet as their preferred method of finding businesses and services they
need.
But what exactly is local SEO and, more to the point, what are the benefits of local SEO?
In this article, we will look at those questions in further detail, to outline why strategy is still crucial in helping customers choose your business over the competition.
Let's get into the ins and outs of local SEO so that you'll master your local SEO strategy (and claim that high local search ranking).
So what exactly is local SEO?
Google processes 8.5 billion searches every single day, many of which are
conducted to buy something.
Local SEO is the process of ensuring that your website is fully optimised to give your business the best chance of ranking as high as possible for any relevant search on your location.
For instance, if you run a women's clothing store in Lewisham, you are going to want to rank highly for search terms like 'women's clothes shop Lewisham' or 'Lewisham women's clothing.'
Sounds obvious right? But it's amazing how many businesses neglect to do this.
Indeed, national (or international) and local SEO should be critical to every
business' digital marketing strategy.
While general SEO aims to send as much organic traffic to your website as possible by enhancing its search engine ranking. By contrast, local SEO focuses more on
optimising your pages to ensure that they achieve high rankings of searches relevant to your specific geographical area.
Benefits of local SEO
Just like with SEO that targets a national or international audience, a local SEO
strategy requires the allocation of a significant amount of time and often money.
So why do it?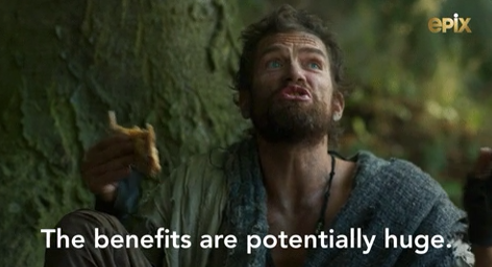 Well, there are several benefits of local SEO marketing overall. But here are five of
the most notable ones.
1. Improves your ranking for local searches
One of the first things local SEO gives you is a distinct advantage over national
businesses for a relevant search term. Taking the Lewisham clothing store as an
example, search engines like Google are sophisticated enough now to understand
that these queries come with local 'intent.'
In other words, local SEO is designed to produce the most accurate and relevant results based on the input location (hence why we call it local searches).
This is why clothing shops in Lewisham will always appear ahead of those from other places like Salford, Harrogate or Chippenham, for that particular search term.
As a local business owner, you can make sure that you appear for users looking for what you're selling rather than for those who wouldn't be interested in your local business.
2. Increased and more relevant web traffic
When it comes to getting the right people to view your website, targeting is very
important. One of the key benefits of local SEO is that it streamlines and improves
this process.
A great way to do this is to thoroughly fill out your Google My Business Profile. Also, make sure your website has a local landing page and add your company to as many different local business directories as you can.
If you do this properly, you should begin to receive a huge influx of relevant foot and online traffic, which will potentially result in more customers.
According to Hubspot, 46% of all Google searches are looking for local information. Of these, it is believed that around 70% of local searches result in a visit if the shop is within a 5-mile distance.
3. You can create more target marketing campaigns
The great thing about running a local business is that you already have pretty well-
defined targeting parameters.
From the perspective of local SEO, this is hugely beneficial because it makes it that much easier to devise effective and localised marketing campaigns.
Whether you choose to run location-centric social post ads on Facebook or
Instagram, pay-per-click advertisements on Google or email marketing, a well-
thought-out and implemented local SEO strategy is likely to significantly increase
your levels of traffic, visits, enquiries and sales.
4. Cheaper ads
One of the best things about local SEO is that it can result in cheaper advertising
costs for a local business.
As a general rule, the more popular a search term, the higher you will be charged for any form of online advertising. For example, the term 'Clothing Shop' is likely to be relevant to thousands of businesses in the country. However, 'Clothing Shop Lewisham' is likely to only be sought after by no more than a few dozen. Therefore the increased competition leads to higher prices.
This of course is purely down to supply and demand and could be the difference
between you paying 0.09 cents per click, or 0.54 cents per click, when advertising on Google. Or indeed having 250 more website visitors from any particular Facebook advert.
By definition too, this will give you greater bang for your buck, as you will be able to target many more people on a local search term level for your spend than you would on a national search term level, where there is more competition.
5. More reviews
One of the major reasons why people choose to purchase from a business is the
the number of favourable online reviews it has received.
Something local SEO does is enable you to receive more reviews - which hopefully
will be positive 5-star reviews if you have provided them with an excellent customer experience!
According to some research, a business that has more than 5 product reviews is
likely to increase the chances of someone buying it by up to 270%. This is because
most people based their purchasing decision on what others have said about a
business.
By focusing on local SEO you should receive more locally based customers, who in
turn can be encouraged to leave your business a favourable review.
Fresh and genuine reviews are also a fantastic way to increase your business's
overall reputation, level of trust and authority too.
The benefits of local SEO are huge. And, you can monopolise the success of the search results in your favour as many other local businesses forget to improve their online visibility or organic search results.
With Cloutly, you can boost your online visibility and credibility simply by focusing on your review management.
You can drive, monitor, respond to and showcase your reviews while you sleep.
Increase your reviews by 3x simply by using Cloutly's personalised (and humanised) video or text review request campaigns and watch how your improved local search performance propels you to be one of the top-ranking businesses in your local community.