If you're enjoying the perks of listing on Google (for free), you want to make sure you have an optimised Business Profile. This means making sure it's got all the right information, with no mistakes.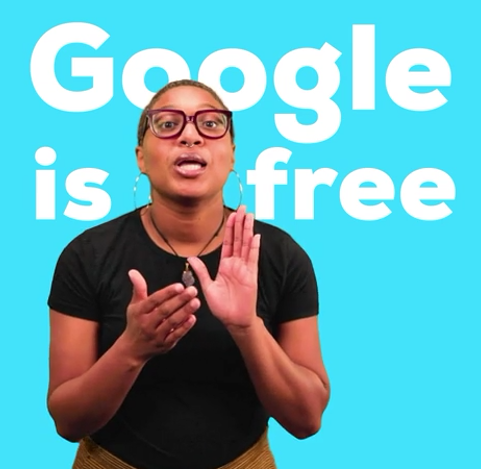 Listing your business on Google isn't just a small-business move, either. It's important that every business gets to enjoy the perks of Google My Business, but, if you own a franchise or a business with multiple locations under the same name, then you could run into some difficulties or confusion.
Location management with multiple business locations isn't that hard to juggle, you just need to make sure you know who has already verified your business and what to do if there's a duplicate.
If you're wondering how to use Google if you have more than one business location, or you're struggling with duplicate listings, then this guide is for you.
What if you manage multiple locations and your business shares the same name?
If you're managing multiple locations (with the same business name), you can use Google My Business. Your Google My Business account allows you to easily keep your business information up to date, keep customers informed, collect reviews and answer questions.
Simply:
Log in to your Google My Business account and head to the dashboard
Select Add Business from the menu
Select Import Businesses
Download the template provided and complete with physical location information
Verify ALL these businesses
That should be it, but you could still run into some issues so let's figure out how to remove a duplicate listing.
What is a duplicate listing?
A duplicate listing on Google My Business is when there are multiple listings of your company when there's already been one that's verified.
A duplicate listing can occur for a few reasons and cause issues for your Google My Business account. It can:
Confuse potential customers (reduce revenue and traffic)
Divides your Google reviews (which are KEY to your success)
Affects your search engine performance (as it ruins your local SEO strategy)
As many people head to review sites, especially Google reviews, before even choosing your business, you definitely want to fix up any duplicate listings.
How to remove a duplicate listing using your Google My Business account
You want to resolve this issue quickly as not only will it interfere with your revenue and search engine performance, it won't appear in the Google Map Pack. This is because Google will automatically mark it as a duplicate location in your account. So when you see this on your Google My Business dashboard, you should:
Head to your Account Summary
Click Duplicate Location
Then choose the location(s) you want to remove
Then Delete This Listing (if it's multiple location, then click the three dot menu icon and choose Remove
The good news is, Google will let you know in your Google My Business dashboard if you have a duplicate listing so it's a quick and easy fix. But, make sure you're not removing the business location that's been verified, otherwise you'll need to verify it once more.
How to remove a duplicate listing on Google Maps
On Google Maps, all you need to do is
Open up Google Maps
Look for the location you want to report then click Suggest An Edit
Then mark the location as Place is permanently closed or has never existed with Duplicate as the reason for the edit
Then Submit
Google will review this and fix it up
It's about providing correct, up to date business information and showing up in front of more customers.
Final thoughts
Location management doesn't need to be taxing. Use your Google My Business account to help you.
If you have a multiple location business, it's best to keep track of everything on your Google My Business dashboard. You want to make sure you're benefiting from the perks of Google reviews (and landing in the Google's 3-pack).
Make sure your business information is correct for your customers (especially your physical location), work on your location management and benefit from local SEO. If you have the one location, just make sure someone else in your business hasn't already set up a business account and verified it.
Customers rely on your 5-star reviews to choose you over the competition so it's important you're showing up for them on Google. Avoid duplicate listings and gain more Google reviews than ever before with Cloutly.