How to get your first customers (and guarantee repeat business)
It's easy to get your first customers through the door with our quick tips. Check out our guide today to continually increase your customer base from day one.
Table of Contents
Starting a new business venture can be scary, and it's hard to gain the trust of potential customers if you haven't had your doors open long.
Customers rely on authentic social proof to decipher whether you're a credible (and worthwhile) business or not. But, without your first few customers, you're not going to have many reviews yet.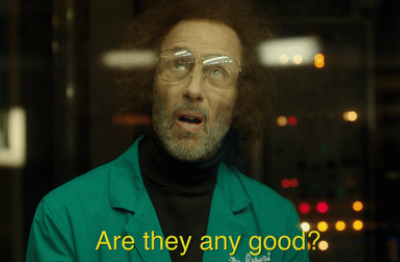 Business owners want to see instant success and a high conversion rate, but even if your product or service is top-notch, your customers need a bit of convincing. Many entrepreneurs focus so much on their business plan, but not enough on their marketing plan which can mean getting their first customer takes time. You need to make sure you're putting in enough effort to attract customers otherwise your good idea couldn't go unnoticed.
Small businesses need to commit to their marketing and boost their credibility, but what's the easiest way to do this? By focusing on 2 things.
1) Online reputation management
2) Targeted marketing efforts
Let's get the ball rolling: spread the word about your business and help you find customers.
Define your ideal customer profile
Before we get into the ins and outs of finding customers, you need to figure out who you're selling to. Your ideal customer profile should consider things like:
Age
Salary
Gender
Location
Interests
If you don't know who you're selling to, then it's not going to be a very targeted marketing campaign. Conduct your market research and your market reach will be far more focused, and the more focused you are, the more likely you are to reach more people with a high conversion rate.
Just remember, your target customers want to be spoken to - they want to know why your product solves a problem they're facing.
Review management
Managing your online reputation is the best (and one of the most cost-effective) way to attract paying customers. You can use marketing to grab the attention of your first customer, but from then on out, you need to be sure to ask early adopters of your brand for a review.
Reviews are the ultimate way to convince your target audience to try your business. Why? Because it's authentic social proof from others that have had an interaction with your business. It's trustworthy and a credible source of information.
But, most entrepreneurs forget about their online communities and reputation management - this, in turn, means they can have zero credibility despite having an amazing product or service.
Review management is broken down into 5-steps:
Driving client reviews
Requesting reviews from your clients in a smart-step, personalised campaign with Cloutly
Monitoring your reviews (for any bad ones and making sure you respond promptly)
Showcasing reviews
Using a tool like Cloutly can streamline your review requests with fun, video campaigns sure to drive results and showcase your reviews through your marketing channels.
Think of your marketing and review management as equally important.
Marketing channels to convert prospective clients
Many startups want to invest in many forms of marketing at the beginning, but, if you've conducted market research, you should be able to know where exactly your target market is and what form of marketing will better reach them.
For example, will you find most of your customers through your social media accounts, or will they respond better to a huge billboard in the local area? Once you identify the customer persona, you'll be able to make a more targeted effort with your marketing.
Let's check out some ideas.
Run a promotion
A promotion for a big company or a little company can increase engagement.
You could run a competition for the first 100 customers to respond to your social media post to get 20% off their first purchase, or even a free product. It's a great way to get your name out there, and, people love prizes.
You may have noticed that many businesses offer free trials for use of their services such as an online streaming platform (we've all been caught in that one) - that's because it gives customers time to decide whether it's right for them or not. Chances are, if they've applied for the free trials, they're interested, so will likely stick around. It's not just for service industries either, you could offer your first 100 customers to your new cafe a free coffee - if your coffee is delicious, they'll be back!
Guest blogging
Companies already with an online presence could link in with you - if you offer them something in return such as a guest blog. This is a great thing for a relevant company to utilise as it's exposure for you, and it will help boost their content strategy, too.
Other brands are happy to help out other companies if it's a quid pro quo situation, you could even offer free trials to them.
Video marketing
Content marketing is very effective, and if you're consistent with your content marketing process, you can reach more customers. Make sure your content focuses on the pain points of your ideal customer profile and provide a solution in whichever content you put out.
Using video is great to attract your first customer - it's highly engaging and usually has a higher retention rate than still images. Showcase your product or service to your target audience in a graphic video or, better yet, use a video testimonial retrieved with Cloutly of your past customers across your social media accounts to further convince them that they need your business in their life.
Cold emails
Cold emails feel like a hard sell but, if you're providing engaging content and an epic promotion, they will be well received in the inbox of potential customers.
Make sure you have an intriguing, click-worthy subject line and relevant content to share.
Cold calling
Cold calling is a similar set-up to cold emails but many people don't enjoy speaking on the phone anymore, (Millennials and Gen-Zers have pathed this movement), so having unsolicited phone calls from business owners might not go down too well.
But, hey - it might work for you as long as you have something to say: a value proposition if you will. Just make sure it's a phone call to qualified leads, not just a random number you've typed in.
Build relationships with local and online communities
A great way to get your company name out there is to connect with local communities. If you start attending community events with your branding and begin networking, people will remember you.
It's also a personalised way to introduce your business to others rather than bombarding them with marketing collateral.
Reach out to your existing network if you're a new business, and show them what you've got. If you already have a connection there, they will be more likely to try out your new venture.
What about beta users?
This is a great idea if it's not too costly of an investment for an early startup. Beta testers are people who are in your target audience and try your product or service for free in exchange for testimonials.
This is a great way to start up your reviews and test your product or service's success but it could be considered a bit biased. When it comes to reviews, they need to be completely authentic, and a beta tester's opinion might appear invalid to some people considering they got something in exchange for their feedback.
Wrapping up
There are other methods of marketing that might work for you, but just remember, to attract new leads, your marketing has to be relevant to your target market. That's how you will find customers.
Implementing relevant marketing methods across important channels as well as focusing on your review management will not only get your first few customers, but it will maintain business success. Paying customers will trust your new business more and be less hesitant to commit to a purchase.
Your first customer just needs a bit of convincing. Use marketing tactics to attract early customers, then get onto your review management process with Cloutly to supercharge your success.
---