Lawyer review examples (you'll want these on your Google listing)
Copy and paste these lawyer review examples for aspirational purposes. If you want reviews like this for your law firm, you need to focus on your reputation.
Table of Contents
Lawyers tend to be the ending to a bad joke in Hollywood movies, but despite their movie-style reputation, a law firm's positive online reputation is pivotal for consistent, new business.
You can't always be a Harvey Specter, but that doesn't mean you should settle for bad reviews in your law firm.
People rely on lawyers and attorneys, usually, at points in their life that they'd rather not talk about. But, that's how it goes. The main thing a law firm can do to boost its reputation is to focus on reputation management by tackling its review process.
But, maybe you don't know what a good review looks like. If you're a new law firm, it's important to know that a detailed review of your services is what will attract more customers. You can even include prompts for your child custody client or divorce client to review you.
Your Google My Business Profile needs to show customer feedback. The more reviews you have, the better. So, let's break it down and show some examples for your clients to be inspired by (with adjustments to make it personal and authentic).
Where to start?
Well, review management is all about:
Driving client reviews
Requesting reviews from your clients
Monitoring your reviews (for any bad ones and making sure you respond promptly)
If you want to become a better law firm, listen to your authentic client feedback and find ways to improve the divorce client experience ( it's a challenge as a very nasty divorce might make your job difficult). Or, perhaps, you've seen comments on your prices - offering a fair price to the market could massively improve your online reputation. See it as market research as well as reputation management.
Client reviews need to be honest, but you also need to know that to boost your reputation, they need to be detailed. This means your entire process of review management needs to be personal and prompt for detailed feedback to better inform potential clients of your skills as a lawyer. You also need to provide professional, top-class services for great reviews but let's see some good review examples.
Examples of great law firm reviews
Peter is the best family law attorney I have ever worked with. From our first meeting, he explained everything to me in terms I could easily understand and was always very responsive when I had questions outside of our meetings.
If anyone is looking for a knowledgeable attorney at a great price, then go to Peter.
This review is great as it defines what type of legal support the client sought, and why Peter was a great attorney to work with.
Real estate law can be very confusing and, as a real estate client, the firm helped us draft up legal documents in no time at all.
They got back to us quickly and made it a seamless operation, especially as we were facing time constraints. I highly recommend and will work with this law office again. Thanks, team!
Specificity is great for reviews as it informs potential clients of the exact impact good law firms have on their clients.
In a child custody case, Sarah was not only extremely knowledgeable, but she was highly sensitive to the fact that it was proving to be a traumatic experience for all involved. Sarah would 'check in' with us and make sure we knew what was happening at all times.
Her legal representation restored my faith in the justice system. If you're seeking legal help as a child custody client, call Sarah today.
When dealing with lawyers, you want to deal with someone personable - especially as it's usually a tricky issue that you've sought help with. This review paints a picture of a kind and wonderful attorney who is sure to generate repeat business. They've even left a call-to-action for this family lawyer!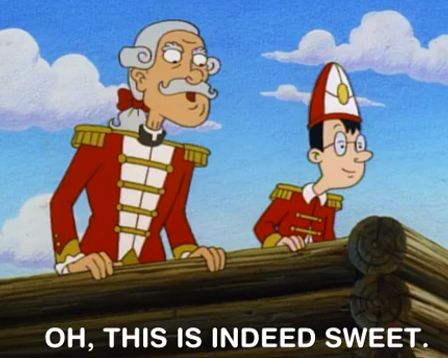 Reviews like this would supercharge your law firm's success in no time as people trust online customer feedback.
Examples of bad law firm reviews
Other law firms I have worked with responded a lot quicker and had cheaper prices. Won't use it again.
This review is very abrupt and doesn't give potential clients or the legal team enough detail to respond accordingly. A short review like this can be very damaging as there's no wiggle room.
I'm going through a very difficult divorce and Kate's initial consultation showed that she is an excellent lawyer, however, I cannot afford her fees.
Now, this isn't necessarily a bad review but it does show a negative: the price. A potential client might not even bother to check the prices of Kate's legal expertise and assume it's over the market value.
Legal services are too expensive, the law offices are based far out of town and they never reply to my calls or emails. Don't bother.
Ouch - this one says it all. As a lawyer, you will have a lot of explaining to do in your review response to rectify this issue.
Overall though, even bad reviews can help you become a better legal team and establish a positive online reputation. You just need to master your review responses and be courteous, try to take the conversation offline to resolve any issues and remain professional. Clients want to be heard and treated with respect, so don't just ignore your reviews.
Final thoughts
When looking for sound legal advice, new clients will look to your online reviews. They want to know how good your past experiences with previous clients have been and why they should choose you. The best way to decide is through authentic social proof, so it's good to pay attention to your reviews - the good and the bad ones.
You can even read our guides on how to get more Google reviews here and how to embed your Google reviews here. Once you start prioritising your review processes, you'll wonder why you didn't start sooner.
If you're sending out review requests with Cloutly in a smart-step personalise campaign, perhaps share some of your previous glowing reviews as examples of what to write, and what will help boost your online reputation.
We've made it easier for you to drive more reviews on Google, Yelp and The Yellow Pages so you can save money on marketing. People need authentic customer feedback rather than all the bells and whistles of a high-cost advert. Focus on your review management today with Cloutly and you'll never look back.
---