When it comes to revamping your spa or salon, why not use some inspirational quotes? Clients dream of being taken away to a place away from their worries and your spa business is there to make that happen. And, setting the mood with spa quotes that empower your clients can be the difference between a good salon experience, and a great one.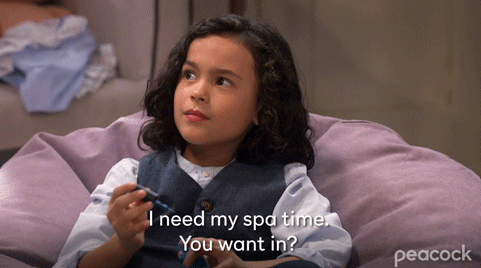 You might have seen some spa quotes popping up on your social media feed but why not use them across all your marketing channels? Positive sentiments can change your customer's outlook in a second, that's why using spa quotes as marketing displays can set the right tone for your spa.
To many, a spa and salon retreat can consist of a few things:
A healthy selection of food
Bubbles (Champagne-bubbles)
Massage therapy
Yoga
A swim
A spa bath
Manicure and pedicure
But it all points to the same experience, nurturing your mind, body and soul. Massage therapy quotes or inspirational quotes remind us to take hold of the day, treat ourselves and be kind to ourselves. They're the perfect embellishment to an already perfect spa retreat.
A trip to the spa isn't just a luxury, it's a total escape from reality, so let's look at some of the most relaxing spa quotes out there.
20 spa quotes to help transport your customers to the isle of bliss
We're all about the feel-good quotes so feel free to copy and paste any of the below to enhance your spa's marketing displays.
"One way to feel good about yourself is to love yourself...to take care of yourself." Goldie Hawn
"If you feel good about who you are inside, it will radiate." Patti Smith
"You can look in the mirror and find a million things wrong with yourself. Or you can look in the mirror and think, 'I feel good, I have my health, and I'm so blessed.' That's the way I choose to look at it." Isla Fisher
"When you take care of yourself, you're a better person for others. When you feel good about yourself, you treat others better." Solange Knowles
"Looking good and feeling good go hand in hand. If you have a healthy lifestyle, your diet and nutrition are set, and you're working out, you're going to feel good." Jason Statham
"I think it's better to feel good than to look good." Tom Hanks
"It sounds like a cliche but I also learnt that you're not going to fall for the right person until you really love yourself and feel good about how you are." Emma Watson
"Eliminating the things you love is not wellness. Wellness feeds your soul and makes you feel good." Iman
"Happiness is not being pained in body or troubled in mind." Thomas Jefferson
"Don't wait for an opportunity. Create it." George Bernard Shaw
"When you have a dream, you've got to grab it and never let go." Carol Burnett
"Nothing is impossible. The word itself says "I'm possible!" Audrey Hepburn
"Think of all the beauty still left around you and be happy." Anne Frank
"I would always rather be happy than dignified." Charlotte Bronte
"Above all, be the heroine of your life, not the victim." Nora Ephron
"One part of wisdom is knowing what you don't need anymore and letting it go." Jane Fonda
"Just because you fail once doesn't mean you're gonna fail at everything." Marilyn Monroe
"Be thankful for what you have and you will end up having more." Oprah Winfrey
"Life is the dancer and you are the dance." Eckhart Tolle
"Be thankful for what you have and you will end up having more." Oprah Winfrey
Inspirational spa quotes go a lot deeper than appearance; it's all about a positive attitude and looking after yourself internally and externally. A spa experience can help you lead a happier, healthier life as you're taking time for yourself. Looking after yourself is an important step to improving low self-esteem and nurturing your mind. If you feel good about yourself, you'll be a better person for those around you.
Use any of the above quotes as your spa mantra or use them as social media material. Inspire your followers and encourage them to take some time for themselves.
Self-care plan for salon marketing
When you're planning your marketing strategy and marketing ideas, treat them like your self-care plan. Relax into it and make sure you're using marketing materials that your prospective clients would want to see.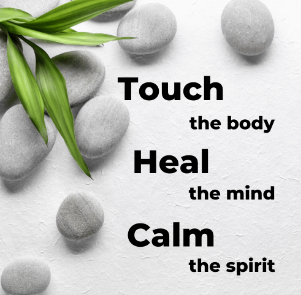 You could use a spa quote at the end of your marketing email or share it on your social media feed. Whenever you need a bit of a marketing refresh, use some of our spa quotes.
Where to showcase your pamper day quotes
Use your spa quotes anywhere in your physical spa or in the marketing materials you deem relevant. If you're projecting an image of pure serenity, using a few of these feel-good quotes can help to encapsulate that. It's about empowering your clients with positive spa quotes. If your client feels good inside and out, then you're worth their time (and money).
Whether you own a massage therapy business or a salon, these quotes are likely to relax and inspire your clients. Salon marketing ideas aren't stagnant - implement these quotes that inspire your target audience to take a self-care day, and see those positive reviews roll in. It's about setting a relaxing tone from the get-go.