How to edit a review on Tripadvisor (the breakdown)
If you want to learn how to edit a review on TripAdvisor, then read our quick guide today.
Table of Contents
Reviews can make or break a business - a Tripadvisor review is considered a good indicator of whether a hospitality business is worth your time and money.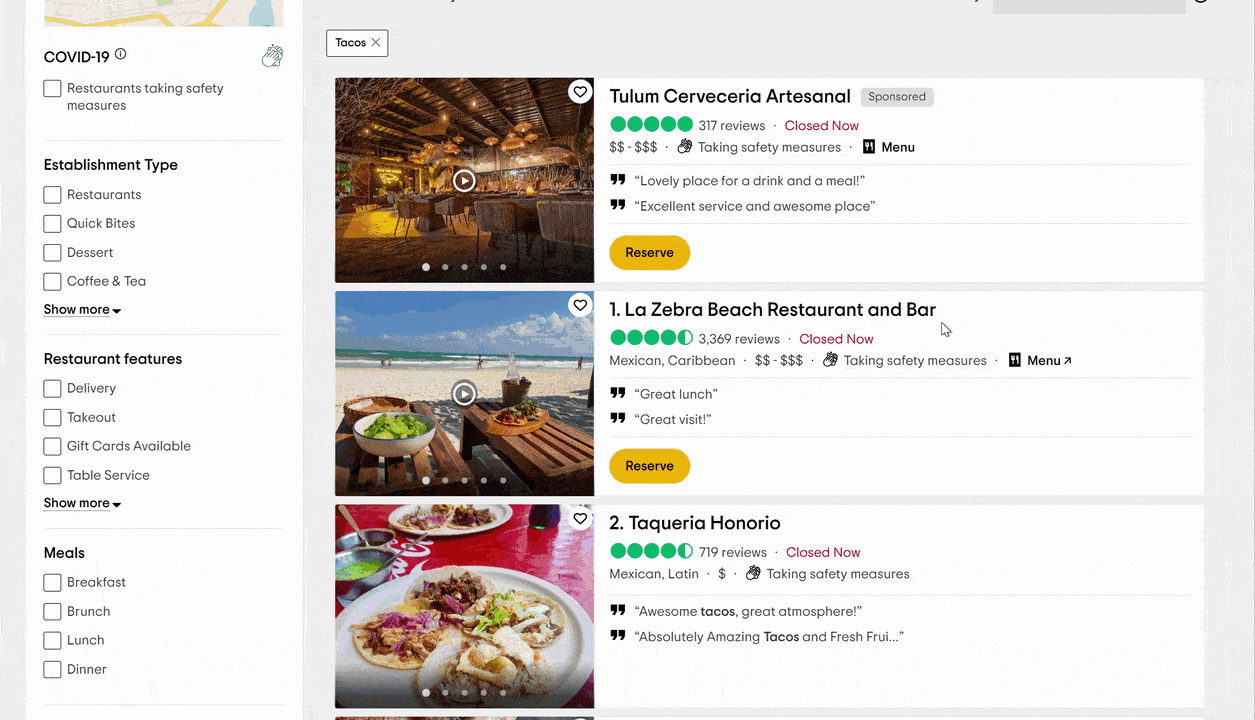 Tripadvisor is an online review site where reviews help people decide where to go, what to do and where to stay on their upcoming trips. They go to the site for personal recommendations from real customers.
Positive reviews, negative reviews, and even fake or malicious reviews impact a potential customer's decision so you want to be onto it if a review needs to be retracted and edited.
If you're a business and you're not happy with a review, you might be wanting to know how you can edit them. Or, perhaps you're a customer who made a mistake? Either way, read our guide to find out about how to edit Tripadvisor reviews.
Can you edit a review on Tripadvisor?
Hospitality businesses might want to edit their Tripadvisor reviews if they're not in their favour but, unfortunately, only the person who left the review can edit it.
Tripadvisor reviews, whether they're positive reviews or malicious reviews, carry a lot of weight - they're there to show potential customers what a business is truly like, not what they want it to be like.
Sometimes there are things that are out of your control, for example, issues with the Tripadvisor website which made a booking error or other Tripadvisor hotel booking issues.
How else can I improve my reviews?
If you cannot encourage someone to edit a review by asking a customer to try your hospitality business again with the promise that their bad experience is a one-time thing or by leaving a compelling management response to their disgruntled review, then you might be able to get around your bad review another way.
If you're a new listing or you've been around a while, the best way to get good reviews is to:
Provide excellent service
Have competitive prices
Be honest in your listing so that people's expectations aren't warped
Great communication (contact info should be updated always)
If you're doing all of the above within your means, then your reviews will be positive. Your business account will only see gold stars. But if you're not then, it's time to lower your expectations.
One way to improve your existing reviews is to respond publicly - this works whether it's positive or negative. Your business will come across as responsive and courteous. You can thank the reviewer for taking the time to leave feedback and visit your business.
How do I edit a pending review on Tripadvisor?
A Tripadvisor user might want to edit their review's grammar. Or they might want to edit their review because they suddenly felt guilty about the online reputation of a business, or perhaps there was inappropriate content? The good news is, it's relatively straightforward to edit your original review.
When your review is pending, you cannot edit it. If you're a customer leaving feedback in the review box then, make sure you save a copy of it somewhere outside of Tripadvisor so that you can edit without having to re-write the whole thing, then:
Go to the Help Centre
Choose User Review Support from the drop down menu
Click Remove My Review
You'll be able to choose the original review that you want to be deleted.
Tripadvisor users will appreciate well-written reviews with detail, not a review spammer. Just ensure that your updated review is polished and precise if you want it to be taken seriously by other travellers. Original and updated reviews are what makes Tripadvisor the world's largest travel site.
An appropriate version of your thoughts on a restaurant or hotel is what Tripadvisor wants to see, not a list of profanities...
Some spammers still make it through to the site, though.
Final thoughts
So, the short answer is: no. You can't edit a review unless you're a customer.
If you're a business, you need to write a great response that would encourage the negative review to be edited or report to Tripadvisor that there's a review that goes against their guidelines.
Tripadvisor is sort of like the traveller's sidekick - especially as reviews are not tampered with. The fact that they make it quite difficult to even edit a review goes to show that they want your review to be honest and not something you will need to edit in the future.
For the reviews that are authentic, you need to show them off and not just on your Tripadvisor listing - why not showcase reviews from lots of different sites on your website? With Cloutly, you can do just that - host them all in one place.
User-generated content can be full of truths or spam, but Tripadvisor does have an automated screening system which (should) cut the fluff.
Businesses appreciate the honesty so that they can improve their services but, if there are issues with a review such as fraudulent information, then you can contact Tripadvisor to remove it (if it goes against their guidelines for reviews).
---